Big Ten Conference: Football Power Rankings After Week 9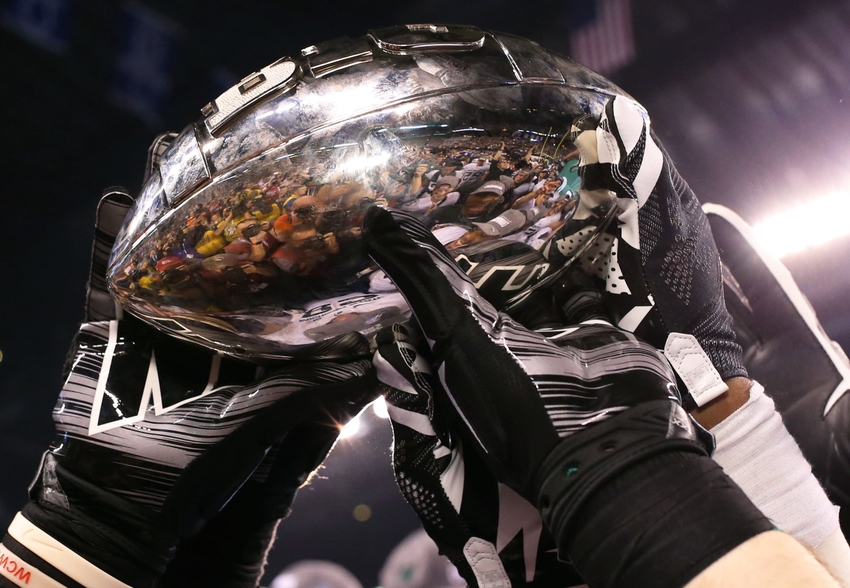 Every week here at Writing Illini, except last week (sorry), we'll provide some serious #hottakes on the state of Big Ten football through our power rankings.
After a brief vacation, the Big Ten Power Rankings are back. Obviously, the biggest change after Week 8 was that huge Penn State win over Ohio State.
The other big news was Illinois covering the spread against Michigan. I kid, I kid.
Following Week 9, we saw Wisconsin finish up its treacherous early season conference slate with a thrilling OT win over Nebraska, and Penn State avoided any momentum killing at Purdue.
For this week's edition, Week 8 and 9 results are both taken into consideration.
1: Michigan Wolverines (Last Week: 2 | ⇑1)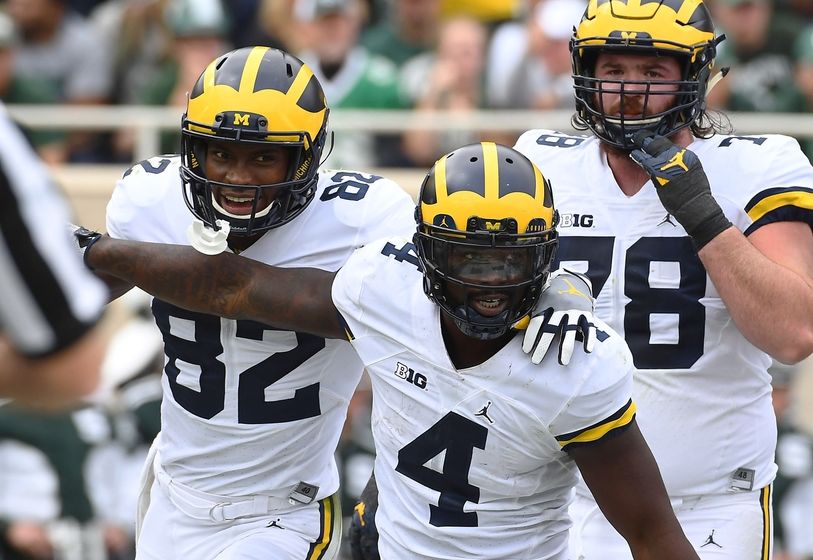 Michigan State nearly made it interesting late against the 2nd-ranked Wolverines, but ultimately Michigan continued on its warpath to the Big Ten conference title game. I don't see Maryland putting up much of a fight this week in Ann Arbor.
2: Wisconsin Badgers (LW: 3 | ⇑1)
The 11th-ranked Badgers are still sitting behind 7th-ranked Nebraska in the West standings, but the last two weeks have seen them take care of their two stiffest division foes. A trip to Evanston is up next.
3: Penn State Nittany Lions (LW: 5 | ⇑2)
The ascendant, 24th-ranked Nittany Lions turned the College Football Playoff on its head two weeks ago with that win over 6th-ranked (then 2nd-ranked) Ohio State. What followed was an absolute thrashing of Purdue. Iowa will give them a tough challenge this week.
4: Ohio State Buckeyes (LW: 1 | ⇓3)
The Buckeyes aren't out of it yet, folks. The rivalry game with Michigan still looms at the end of November, and if they can avoid any more losses up until then it will still be an epic match-up to win the East. Yet, things looked a bit shaky in narrowly avoiding another upset against Northwestern.
5: Nebraska Cornhuskers (LW: 4 | ⇓1)
The Cornhuskers were *this close to getting an important win against Wisconsin. They've got another shot this week with a prime time clash in Columbus. While currently still in the divisional driver's seat, it might not last long.
6: Minnesota Golden Gophers (LW: 6 | ⇔)
While not flashy or even against a particularly tough schedule, the Gophers are quietly lurking in the West. If they don't overlook Purdue this week, they'll have three chances in a row to make a splash with Nebraska, Northwestern and Wisconsin to finish the season.
Illinois Football: Nelson Mbanasor to Announce Commitment
7: Iowa Hawkeyes (LW: 7 | ⇔)
The Hawkeyes haven't totally died yet, but the outlook isn't great with Penn State, Michigan and Nebraska all left on the schedule. One more win for bowl eligibility, however.
8: Northwestern Wildcats (LW: 9 | ⇑1)
I've said it before, but it bears repeating: the Wildcats deserve all the credit in the world for not giving up on their season after a disastrous start. With Purdue and Illinois still left to play, Northwestern can make it back to a bowl game.
9: Indiana Hoosiers (LW: 10 | ⇑1)
The Hoosiers are certainly a tough out this year. There have been some missed opportunities, but with two games left against Rutgers and Illinois, they can make it back to a bowl.
10: Maryland Terrapins (LW: 8 | ⇓2)
The Terps had some early season success with a relatively easy schedule, but since their rise into the Top 5 of these rankings, it's been a struggle for them. It doesn't get any easier with Michigan, Ohio State and Nebraska all in a row.
11: Michigan State Spartans (LW: 11 | ⇔)
The only saving grace for the Spartans is that Purdue, Illinois and Rutgers are in the Big Ten. For a team I had slotted at #1 to start the year, I could not have been more wrong.
12: Purdue Boilermakers (LW: 12 | ⇔)
Now with Darrell Hazell gone, what's the next step for the Boilermakers? Is there a Lovie Smith out there for them?
13: Illinois Fighting Illini (LW: 13 | ⇔)
Speaking of Lovie Smith, he's really using this season to max out the cupboard as the coaching staff looks ahead to 2017 and beyond. Six (!) freshman starters on defense last week.
14: Rutgers Scarlet Knights (LW: 14 | ⇔)
The Scarlet Knights were off last week following what was possibly their best game of the year, giving Minnesota a scare. Like the other bottom four teams, I'm guessing fans are ready for basketball season to start?
This article originally appeared on