Big Ten Conference: Football Power Rankings After Week 7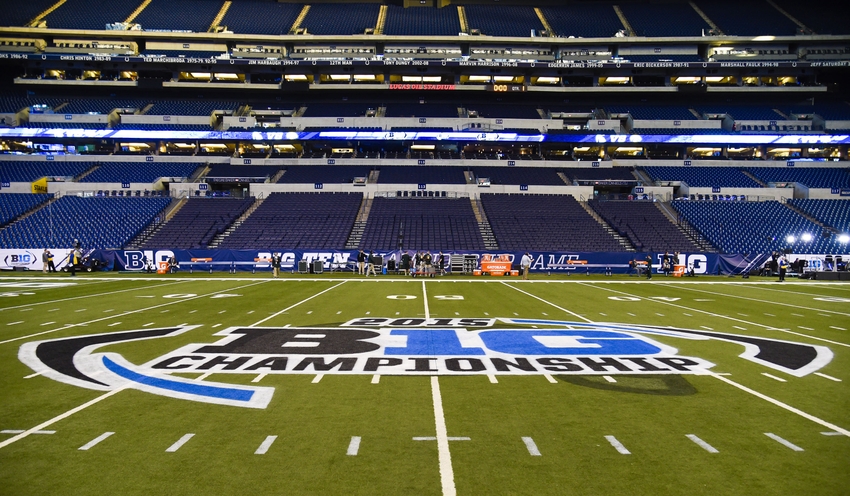 Every week here at Writing Illini, we'll provide some serious #hottakes on the state of Big Ten football through our power rankings.
Week seven of the Big Ten season was interesting, to say the least.
No. 2 Ohio State matched up against No. 8 Wisconsin in a huge battle of two teams with something to prove.
No. 10 Nebraska headed to Bloomington, Indiana to take on the Hoosiers.  This was a game to test which team is for real this season.
Here are the Big Ten Power Rankings for week seven.
Ohio State Buckeyes (LW: 1 | ⇔)
Once again, the Ohio State Buckeyes beat their opponent for the week but this time it was a tough Wisconsin team that was ranked No. 8 in the nation.
Ohio State is clearly the best team in the Big Ten and they stay atop the list this week.
Michigan Wolverines (LW: 2 | ⇔)
Michigan had a bye in week seven but that doesn't move them from the No. 2 spot this week.
The Wolverines are 6-0 on the season and are coming off a 78-0 win over Rutgers.  They are easily one of the top two teams in the Big Ten.
Wisconsin Badgers (LW: 3 | ⇔)
Despite Wisconsin losing their last two games, they still stay at the No. 3 spot this week.
The Badgers are only 4-2 on the season but their two losses were to No. 4 Michigan and No. 2 Ohio State each by seven points.
Nebraska Cornhuskers (LW: 4 | ⇔)
Once again, there isn't movement at the No. 4 spot this week as Nebraska took care of business at Indiana.
The Hoosiers put up a good fight, but Nebraska ended up winning the game and staying undefeated for the season.
Penn State Nittany Lions (LW: 5 | ⇔)
Penn State had a bye in week seven and stayed at the No. 5 spot on this list.
Overall, the Nittany Lions are a solid team.  They win and lose the games they should.
Minnesota Golden Gophers (LW: 8 | ⇑2)
The Golden Gophers beat down the Terrapins last week 31-10 and everyone thought Maryland was a decent team.
Watch out for Minnesota the rest of the way in the Big Ten.  They could sneak up on a few teams.
Iowa Hawkeyes (LW: 6 | ⇓1)
Iowa moved to 5-2 on the season last week with a win over the Purdue Boilermakers 49-35.
Despite the win, the Hawkeyes dropped a spot because they really struggled in the second half against Purdue and Minnesota played well.
Illinois Football: Wes Lunt or Chayce Crouch, Who Is Better for the Illini?
Maryland Terrapins (LW: 7 | ⇓1)
Last week was embarrassing for the Maryland Terrapins.  They fell to Minnesota 31-10 to fall to 4-2 on the season.
I think the Terrapins have a few good players, but they are just not a top half of the Big Ten caliber.
Northwestern Wildcats (LW: 9 | ⇔)
Northwestern started their 2016 campaign off on shaky ground.  They finally moved back to .500 for the season last week.
The Wildcats beat Michigan State in convincing fashion.  If they keep this trend up then I can see them moving up in these rankings.
Indiana Hoosiers (LW: 10 | ⇔)
The Indiana Hoosiers are another interesting team right now.  They are playing well but are still 3-3 on the season.
Indiana competed the last two weeks with Ohio State and Nebraska.  If they start winning here in the next few weeks then the Hoosiers will start climbing.
Michigan State Spartans (LW: 11 | ⇔)
I never thought Michigan State would be down this far, but they are.
The Spartans fell to Northwestern last week 54-40.  That isn't a good look and if the teams below them start looking better, then the Spartans could continue to fall.
Purdue Boilermakers (LW: 12 | ⇔)
There is no movement for the Purdue Boilermakers this week.  They lost to Iowa by 14 points but looked good in the second half.
Purdue has a solid offense but their defense can't keep giving up 49 points.  They fired their coach after the game so maybe that will give them a boost.
Illinois Fighting Illini (LW: 13 | ⇔)
Illinois moved to 2-4 on the season after a 24-7 win over Rutgers last Saturday.
The Illini are a confusing bunch, but if they keep playing better and winning then they will start moving up.
Rutgers Scarlet Knights (LW: 14 | ⇔)
Rutgers is bad and there is no way around it.  This team lost to Illinois last week by 17 points and that shouldn't happen.
The Scarlet Knights have a new head coach but right now it is not going so well.
This article originally appeared on