Big Ten Conference: Football Power Rankings After Week 12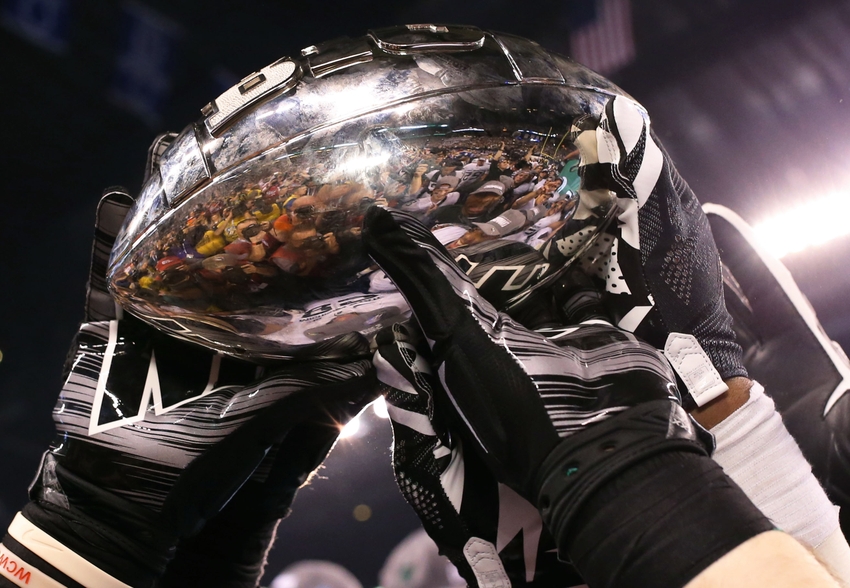 Every week here at Writing Illini, we'll provide some serious #hottakes on the state of Big Ten football through our power rankings.
Week 12 didn't have too much drama, aside from a pretty good scare the Spartans gave the Buckeyes. Going for two there near the end was gutsy, but honestly, what did Dantonio have to lose?
Aside from that, there was a lackluster effort from the Wolverines, too. Maybe a bit too much looking ahead to "The Game" this upcoming Saturday?
Either way, everything ended up chalk. There's a lot to still be decided in Rivalry Week and, regardless, the Big Ten is looking very strong at the end of the year. So, where did your team fall in this week's power rankings?
1: Wisconsin Badgers (LW: 1 | ⇔)
Purdue fared much better offensively than the Illini the week prior, but the final result was the same — a blowout win for the 5th-ranked Badgers. The final week sees them taking on their toughest opponent in weeks — Minnesota — yet Wisconsin is still viewed as a two-touchdown favorite as of this writing.
2: Michigan Wolverines (Last Week: 3 | ⇑1)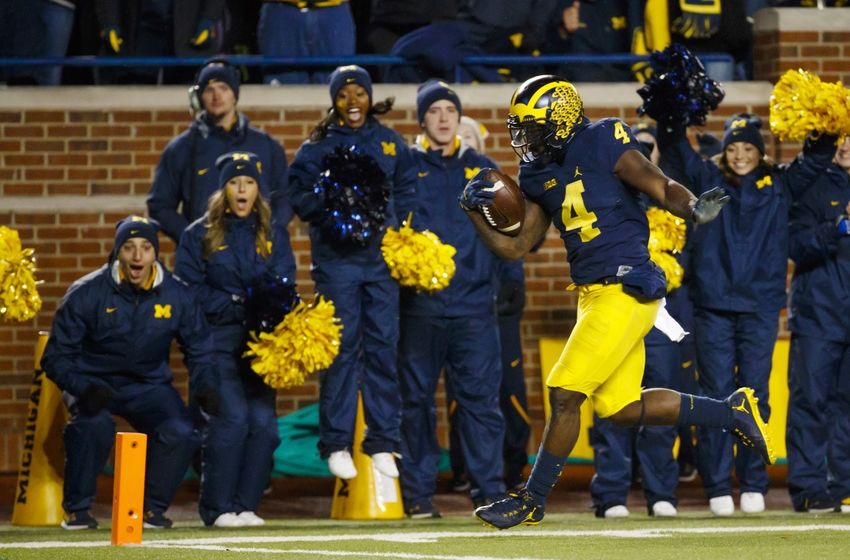 I'm giving the 3rd-ranked Wolverines the nod here over the 2nd-ranked Buckeyes since their close win was:
Not quite as disconcertingly close
Against a better opponent
Without their starting QB
That's what we've come down to here.
3: Ohio State Buckeyes (LW: 2 | ⇓1)
See above. I'm not overly concerned about Ohio State by any means. As I've said before, this team has another gear. But these rankings judge weekly performance, so… everyone ready for "The Game" this weekend?
4: Penn State Nittany Lions (LW: 4 | ⇔)
The 8th-ranked Nittany Lions blew out Rutgers and next face Michigan State in the only rivalry game that doesn't truly feel like a rivalry, but hey. Depending on what happens at 11 a.m., their game might not matter for the conference, yet a 10-win Penn State team is basically guaranteed a New Year's Six bowl.
5: Nebraska Cornhuskers (LW: 5 | ⇔)
Here we are, and the 17th-ranked Cornhuskers are still alive for the West title and a spot in the Big Ten Championship. Wisconsin is at home, however, and Nebraska has to travel to play a very confident Iowa team in the always-tough, annual Black Friday showdown.
6: Iowa Hawkeyes (LW: 6 | ⇔)
A win on Friday and the Hawkeyes will have completed a very impressive turnaround season. If they don't, Iowa should still be proud of what they accomplished, even if it was a "down year" from nearly making the CFP last season.
7: Minnesota Golden Gophers (LW: 7 | ⇔)
Correct me if I'm wrong (seriously, please do) but if Iowa pulls off the upset of Nebraska, and if Minnesota can do the same the next day against Wisconsin, the West would see four teams at 6-3 and Goldy would have the ultimate tiebreaker. That's a lot that has to happen, though.
Illinois Football: Illini Make Top 4 For Cornerback Quran Hafiz
8: Northwestern Wildcats (LW: 8 | ⇔)
The Cats can get to bowl eligibility with a win over Illinois at home, so we should expect to see them in December. Similar to Iowa, that would conclude a really nice in-season turnaround for them.
9: Indiana Hoosiers (LW: 9 | ⇔)
Likewise, Indiana should get win no. 6 while at home against Purdue. That would be a successful football season in Bloomington, though I personally know fans who might disagree given some higher expectations this year.
10: Maryland Terrapins (LW: 10 | ⇔)
Man, these 5-win teams right in the middle really lucked out with their end-of-year rivalry matchups, huh? Don't slip up at home vs. Rutgers, and you get a nice little holiday travel time, Terps.
11: Michigan State Spartans (LW: 13 | ⇑2)
Our biggest movers this week! Sparty nearly pulled off an epic upset, yet it was not to be. I kinda love the call, though, given how the season played out.
12: Purdue Boilermakers (LW: 11 | ⇓1)
The Boilermakers had a 3-point lead on Wisconsin after the 1st quarter. After the 2nd quarter, it was a 25-point deficit.
13: Illinois Fighting Illini (LW: 12 | ⇓1)
Windy conditions. Cold weather. Lack of fan support. Tough opponents. I don't know. What I do know is that Illinois has scored a grand total of THREE POINTS in the last two games. They didn't even KICK OFF ONCE against Iowa. Whatever.
14: Rutgers Scarlet Knights (LW: 14 | ⇔)
Thanksgiving is this week. As an Illini-centric blog, let's give thanks that they're in the Big Ten.
This article originally appeared on