Big Ten Commissioner Delany most influential in college sports?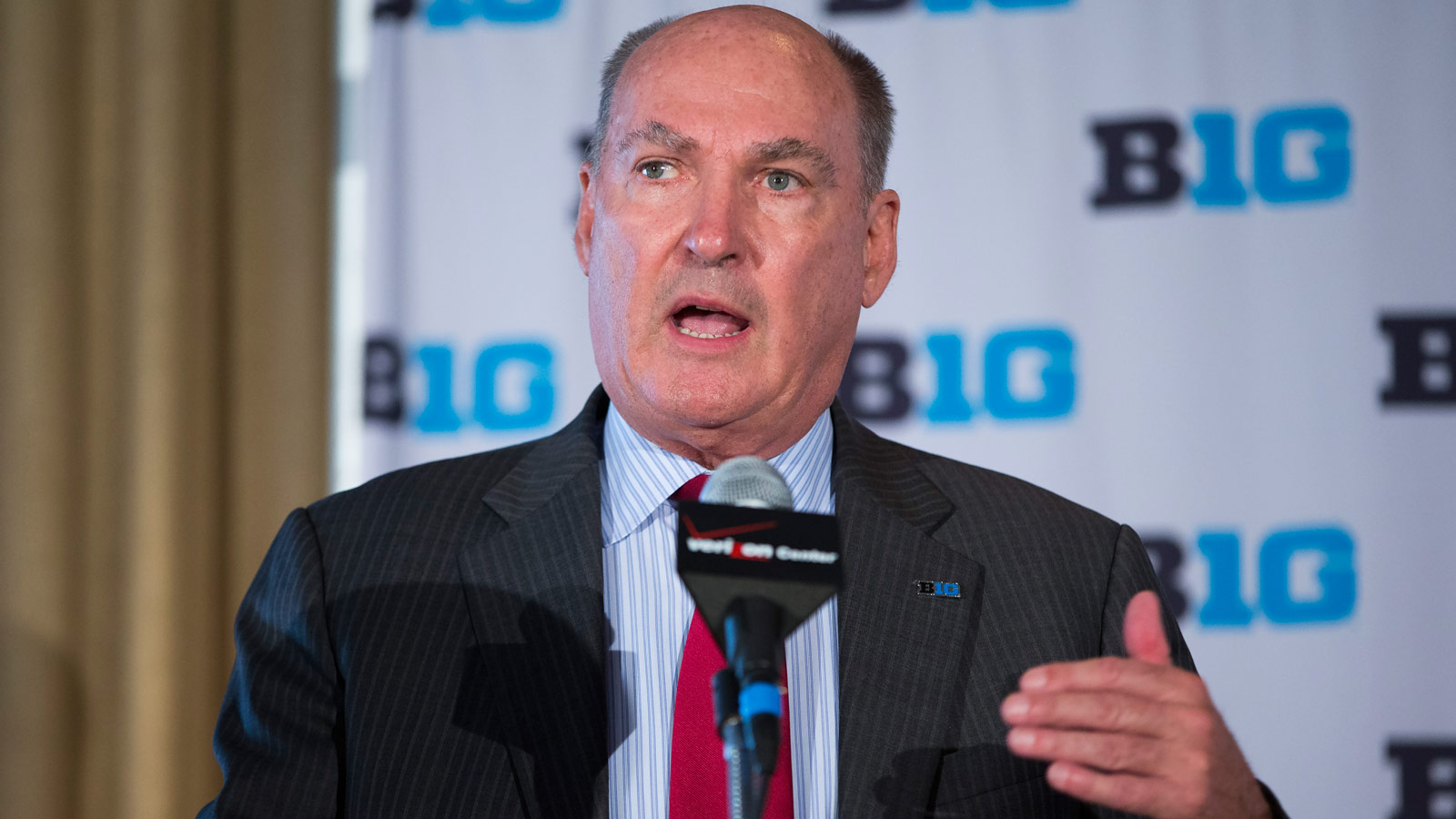 It's always really subjective to put together a most influential person list but that doesn't make it fun to talk about.
CBS Sports attempted to do just that though when they polled 12 people inside of college sports. Who came out on top of the voting? None other than Big Ten Commissioner Jim Delany. He had the honor of being the only person named on every ballot.
Here is what one voter had to say about the decision to name Delany the most influential person in college sports:
"The conference commissioners continue to be the biggest individual powerbrokers in the world of college athletics. Up until a few months ago, you could have had a decent debate as to whether Delany or Mike Slive was more powerful. But with Slive's retirement, Delany gets the top spot. He is an innovator. He is acutely aware of the power of the winds of change in the industry and isn't afraid to propose potentially unpopular solutions (see "year of readiness"). And, oh by the way, he's about to negotiate a break-the-bank TV deal."
That last line is one to pay particular attention to as TV rights for the Big Ten are coming up shortly and the league is as popular and good as it has been in recent memory.
(h/t CBS Sports)
Photo Credit: AP Photo/ Evan Vucci