Big Ten Championship: No. 6 Wisconsin Badgers to Face No. 7 Penn State Nittany Lions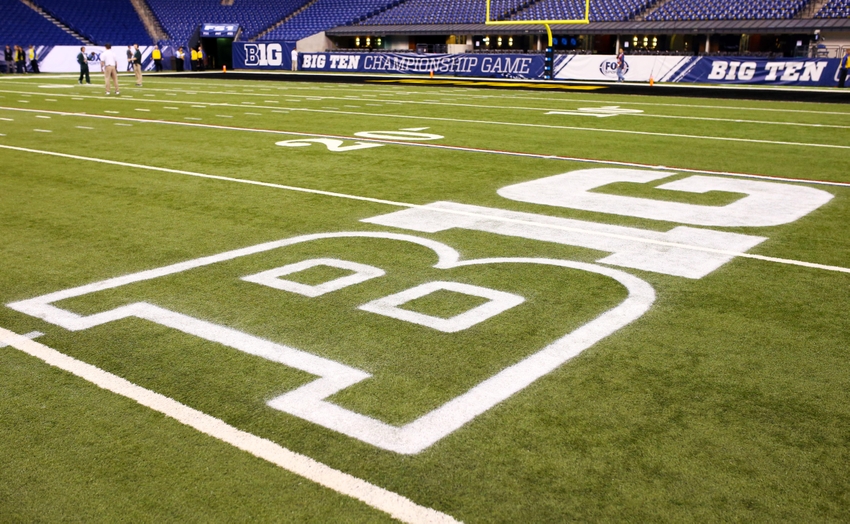 The Wisconsin Badgers will be playing in their fourth Big Ten championship game while the Penn State Nittany Lions will make their first-ever trip to Lucas Oil Stadium.
Just like all the experts drew it up at the beginning of the season, the Wisconsin Badgers will face the Penn State Nittany Lions in the Big Ten championship game. Wisconsin, winners of the West division, will play their fourth conference championship game in its six-year existence. East division winner Penn State is making the programs first-ever trip to Indianapolis for the Big Ten championship game. 
Wisconsin Football: Badgers Roll Through Minnesota to Keep Axe
The Badgers were faced with arguably the toughest schedule heading into the college football season. Picked to finish third in the league by the official, unofficial poll conducted by cleveland.com, Wisconsin started off their Big Ten schedule 1-2. Those two losses were at the hands of Michigan and Ohio State, losing to each team by seven points. After that, the Badgers started rolling, currently in the midst of a six game winning streak thanks in part to a dominating defense. That group did not miss a beat with new defensive coordinator Justin Wilcox as they ranked second in conference in scoring defense (13.7 points/game), third in total defense (292 yds/gm), first in rush defense (100.7 yds/gm), and first in interceptions with 21 total on the year.
Wisconsin has also received a shot in the arm in running game this year. Corey Clement has rushed for 1,140 yards and 13 touchdowns and is second in the league with a 103.6 yards per game average.
But Penn State has a pretty good running back of their own. Saquon Barkley has the second-most rushing yards in the Big Ten with 1,219 yards and is third in the conference with 101.6 yards per game. He is also tops in total touchdowns with 17 and all-purpose yards with 1,563. Penn State's passing game is equally as good as well. Quarterback Trace McSorely's 248 passing yards per game is third in the conference, he ranks first with a 150.9 passing efficiency.
The Nittany Lions were picked to finish fourth in the conference with zero first place votes and nobody expecting them to reach Indianapolis. Wisconsin was pretty much in the same boat even with two of the writers picking them to come out of the West. I would be lying if I said I had the Badgers in this position coming out of Thanksgiving weekend. And with Ohio State and Michigan in the East, not a chance I thought Penn State would be playing in their first Big Ten championship game this year.
Stay with Badger of Honor for all the up-to-the-date news of the Badgers heading into their fourth conference championship game.
More from Badger of Honor
This article originally appeared on