Arkansas' Bielema credits time as coach-in-waiting for his success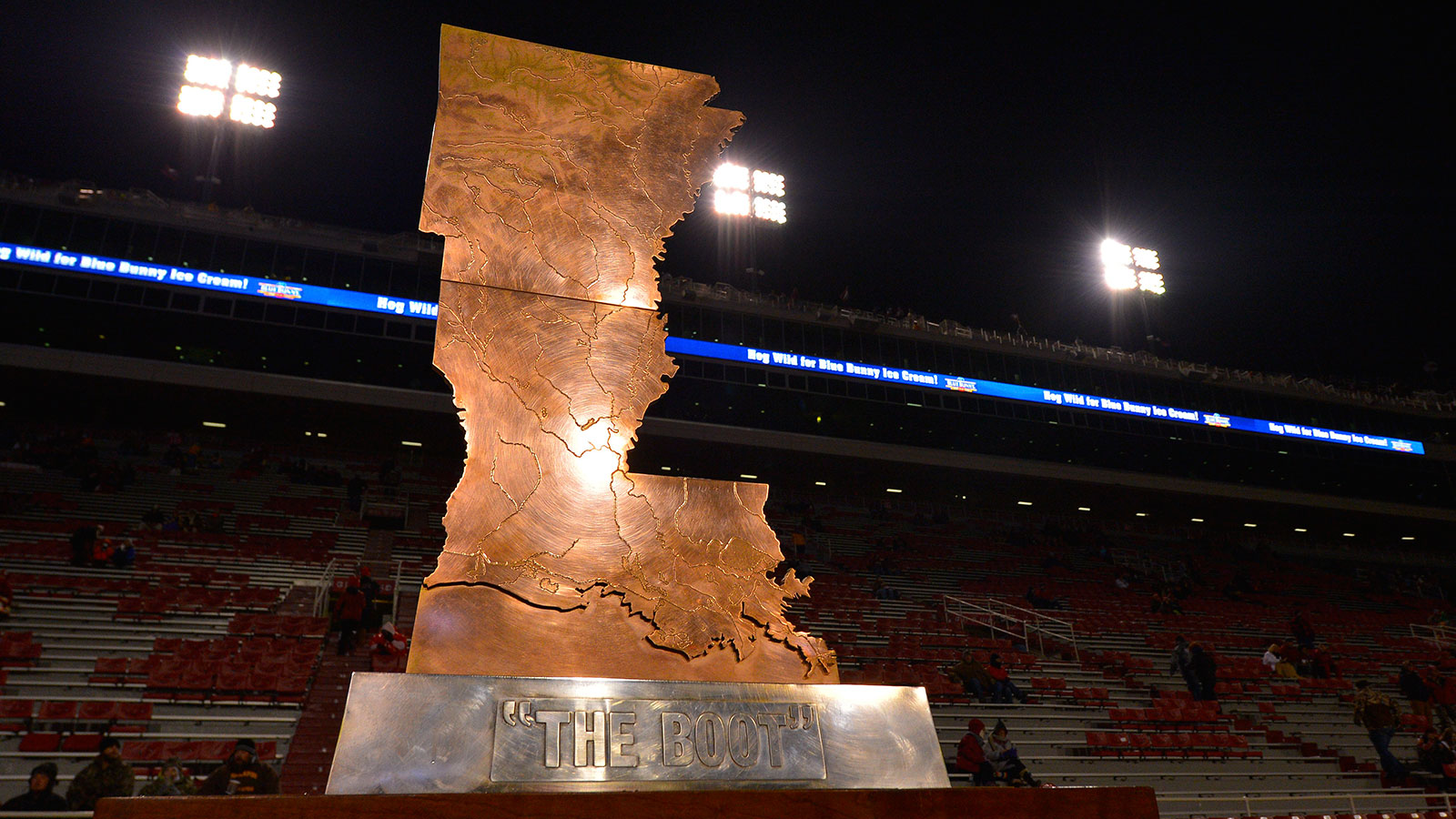 The coach-in-waiting system has resulted in a number of awkward situations that have seen coaches grow weary of waiting, like Will Muschamp, who jumped ship at Texas waiting for Mack Brown to retire and James Franklin at Maryland, who couldn't wait for Ralph Friedgen to retire.
While those plans failed to work, Jimbo Fisher at Florida State and Arkansas' Bret Bielema have shown that the plan can result in much success after gaining experience under established head coaches.
During SEC Media Days, Bielema took a strong stance on the process of a coach-in-waiting, according to CoachingSearch.com.
"If I was an AD out there right now, I'd tell you the best thing you can do is to groom a coach-in-waiting. When I was an assistant coach for Coach Alvarez at Wisconsin for two years, I learned the pitfalls and the rewards of what Wisconsin was. I knew the great things about academics, and I knew the things you had to be aware of. I knew the things on campus, the things you need to be aware of. I knew the things in our conference, the things you need to be aware of. I had a two-year learning curve before I was the head coach. I jumped in that first year 12-1, but as I began to see things unfold, I knew how to fix them."
While Bielema was not afforded the same learning curve in Fayetteville, after some initial struggles the team appears poised to turn the corner under their third year head coach.
"There's a certain amount of truth in, when you come into a new program, and you've never been there before, never known your roster, never known the curriculum of your university, the administration, the fan base, the media base, there's a learning curve beyond football."
Now that Bielema has a full grasp of the pieces in place, his surroundings and the competition inside the league, the coach expects to continue to move in the right direction.
"We went 3-9, we went 7-6, I don't plan on going backward, only forward. On the same account, I'm not going to skip a step to get somewhere I'm going to have to come back and fix. I would much rather build it the right way the first time, so once we're there, maybe we can, like Coach Spurrier said, enjoy vacation for four or five days, before you have to go home."
(h/t CoachingSearch.com)