Bielema: Arkansas's bowl win over Texas 'borderline erotic'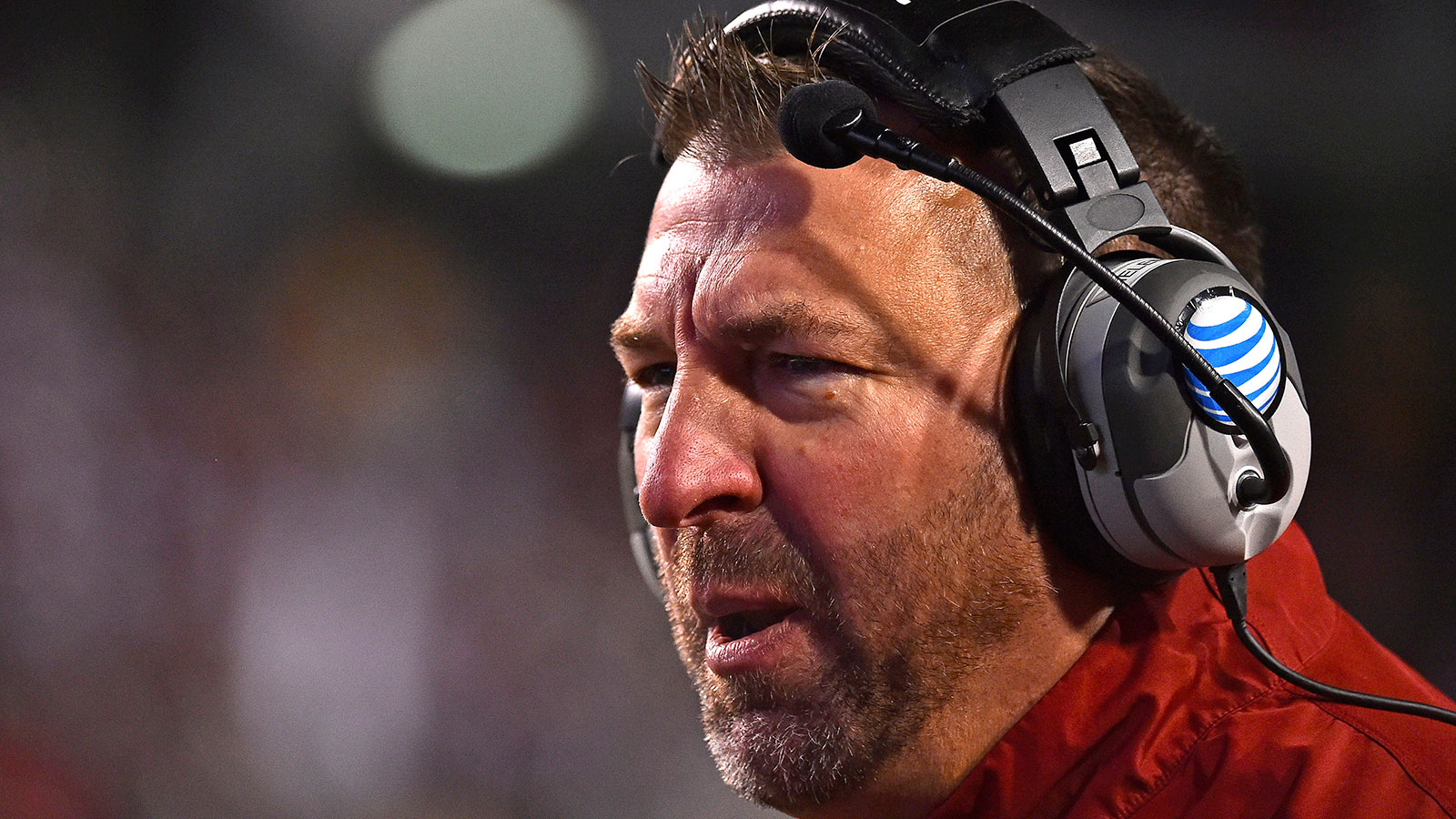 Arkansas thoroughly manhandled olden-days rival Texas in last year's Texas Bowl, finishing off a 31-7 win by taking a knee at the Longhorns 2-yard line. It was a pity kneel down, essentially, and one that gave Razorbacks coach Bret Bielema some, uh, feelings.
Speaking at SEC Media Days on Tuesday about the bowl win, which capped off a 7-6 season and a strong 3-1 finish, Bielema provided the following memorable quote:
Bielema on kneeling on the 2-yard line vs. Texas: "It was a proud moment. Borderline erotic."

— Barrett Sallee (@BarrettSallee) July 15, 2015
"Borderline erotic."
Unfortunately, Bielema did not go on to explain what would've been necessary for the win to have been completely erotic.