Best ACC Championship game performances under Dabo Swinney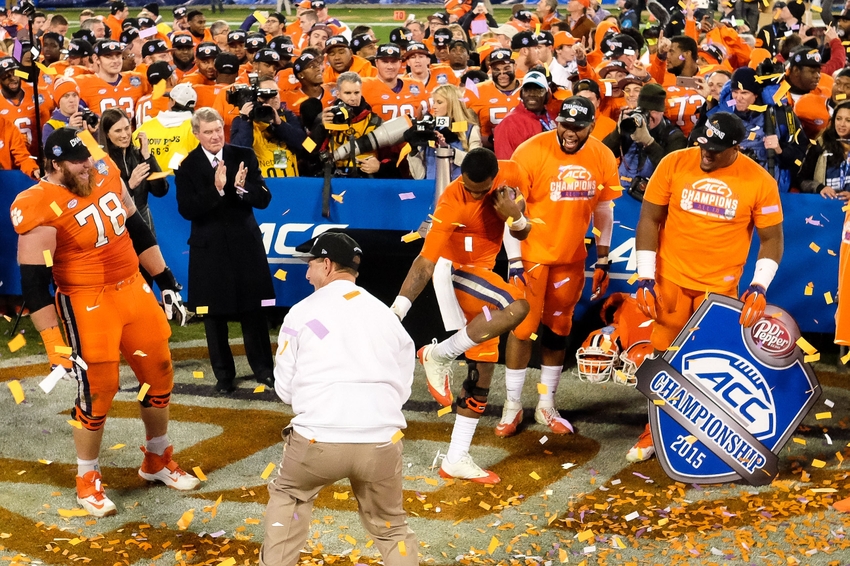 With the ACC Championship vs Virginia Tech coming up, we wanted to take a look at the best individual performances in the ACC Championship game under Dabo Swinney. Here's our list.
C.J. Spiller – Clemson vs Georgia Tech 2009 ACC Championship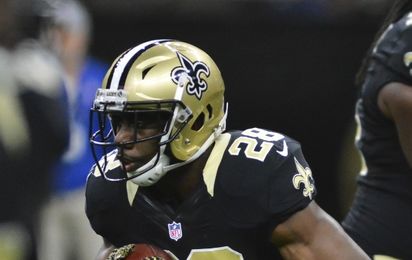 Being as though it was his senior year, C.J. Spiller had to go out with a bang and boy did he. Spiller carried the ball 20 times for 233 yards and four touchdowns. Hearing those kind of stats from an individual player makes it almost impossible to think that Clemson would go on to lose. However, this was Clemson defense pre-Brent Venables. Paul Johnson's triple option attack gashed Clemson for 469 total yards, 333 of which, came on the ground.
C.J. Spiller gave an admirable effort in this ACC Championship game, almost single handily willing Clemson to a victory. Each of Clemson's four touchdowns were accounted for by Spiller, he would also add 63 yards on three kick returns.
Had Clemson had any form of defense they would have easily won this football game. Regardless of the outcome, C.J. Spiller had arguably the best individual performance in the ACC Championship game that any player under Dabo Swinney has had.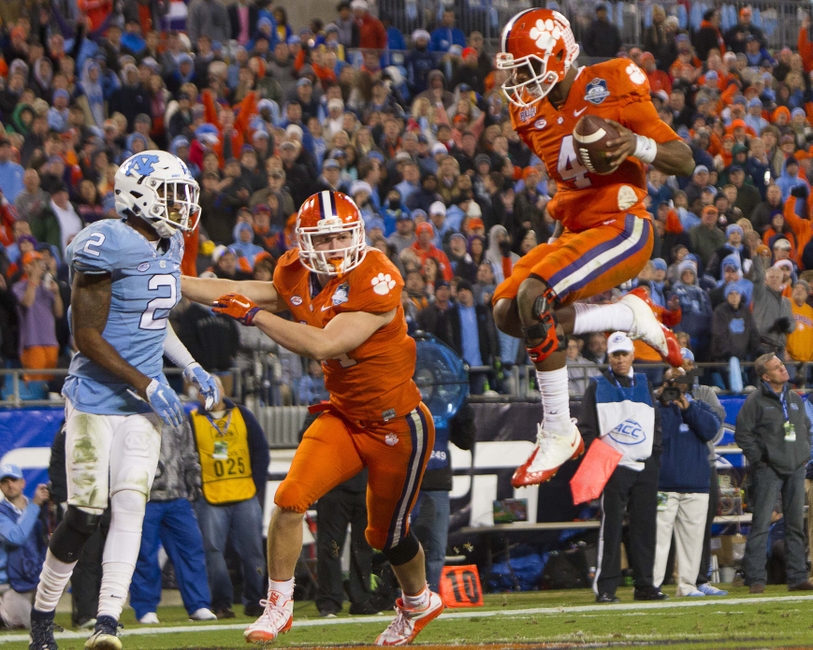 Deshaun Watson – Clemson vs North Carolina 2015 ACC Championship
Deshaun Watson obliterated the Tar Heels in last season's ACC Championship victory. Watson, a sophomore at the time, completed 26 of his 42 passing attempts for 289 yards and 3 touchdowns. Watson was very active as a running as well, carrying the ball 24 times for 131 yards and 2 touchdowns.
Every one of Watson's five touchdowns was important against North Carolina's high powered offense. The Tar Heels were able to put up 37 points on that talented Clemson defense. However, Deshaun Watson's individual effort proved to be too much for North Carolina as the Tigers secured Dabo Swinney's second ACC Championship victory
That ACC Championship performance would spring board Clemson into the College Football Playoff. Watson played great down the stretch that season. Even in the loss against Alabama, Watson threw for 405 yards and 4 touchdowns.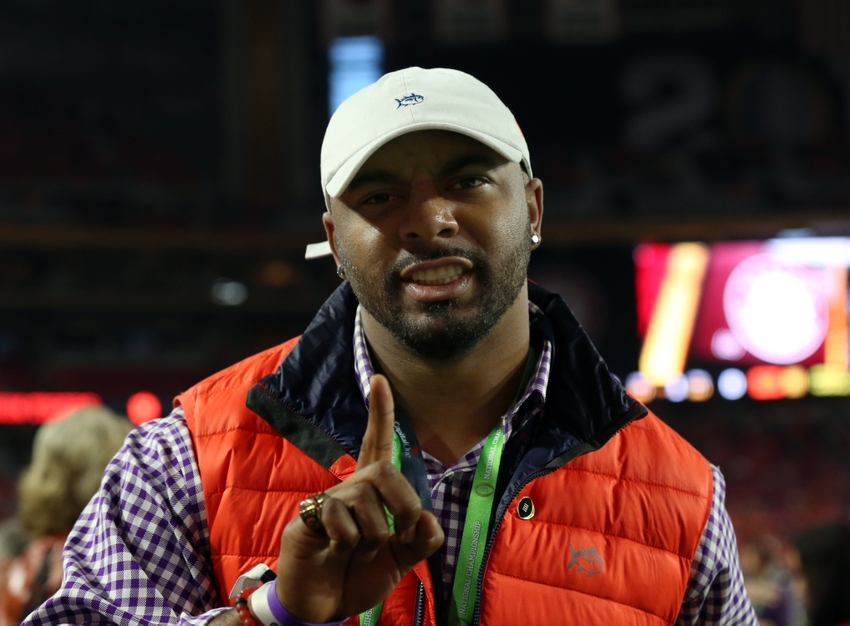 Tajh Boyd – Clemson vs Virginia Tech 2011 ACC Championship
Tajh Boyd had plenty of outstanding performance's over his career at Clemson, however, his may have been his most influential. Tajh Boyd completed 20 of his 29 passing attempts for 240 yards and 3 touchdowns. Boyd also ran the ball 11 times for 28 yards and 1 touchdown.
Boyd's efforts helped Clemson avenge their 23-3 loss to the Hokies earlier in the season. This win also gave Dabo Swinney his first ACC Championship victory as a head coach at Clemson. It is not shocking that Clemson is facing Virginia Tech in the ACC Championship once again. Virginia Tech is a storied program with rich history. This will not be the last time the Tigers face the Hokies for the conference title. First year head coach, Justin Fuente has Virginia Tech headed back in the right direction.
Dabo Swinney got his first ACC Championship against the Hokies, hopefully he can win his third against them as well!
More from Rubbing the Rock
This article originally appeared on