Baylor hopes to bounce back against struggling TCU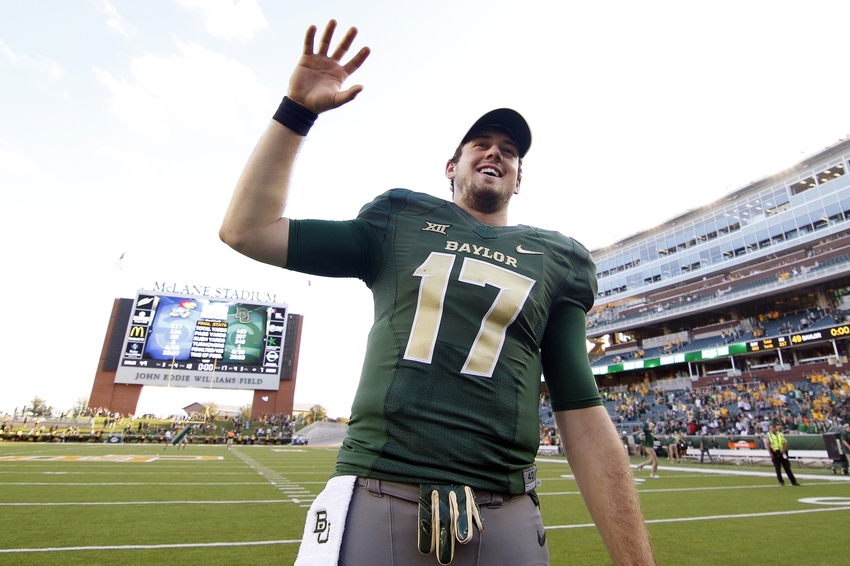 Baylor and TCU are both coming off of heartbreaking losses last week and will try to bounce back this week with a much-needed win.
The Baylor Bears were hoping to be the lone undefeated team in the Big 12 going into last week's game against Texas, but the Longhorns had other ideas. Texas upset the then No. 8 ranked Bears 35-34 last Saturday in Austin. Not only did the Bears lose the game but they may have lost their QB too. Seth Russel stayed the night in Austin hospital with concussion like symptoms, but his CT scan was clear and he is going through concussion protocols this week.
Baylor is hoping to get back to its winning ways when the reeling TCU Horned Frogs come to Waco on Saturday.  TCU is coming off of its own heart breaking loss after a double overtime loss to Texas Tech last week. That loss dropped TCU to 4-4 on the season and 2-3 in conference. It's only two conference wins came against Big 12 bottom dwellers Kansas and Iowa State.
Baylor and TCU have a bit of history and these two teams do not like each other too much. Historically this is a high scoring game, most notably the 2014 61-58 Baylor win. So expect an emotional game on both sidelines and both sides of the ball. Both teams need a win desperately. TCU is struggling to get bowl eligible and Baylor is trying to avoid a nose dive after a tumultuous off-season.
The series is tied 52-52-7 with TCU have a one-game win streak after defeating Baylor last year in a monsoon in Fort Worth. Luckily for the Bears they get to play in the friendly confines of McLane Stadium this year and they hope to get back on the right track and finish off their season strong.
More from Saturday Blitz
This article originally appeared on