WATCH: Baylor's 410-pound tight end is looking great this spring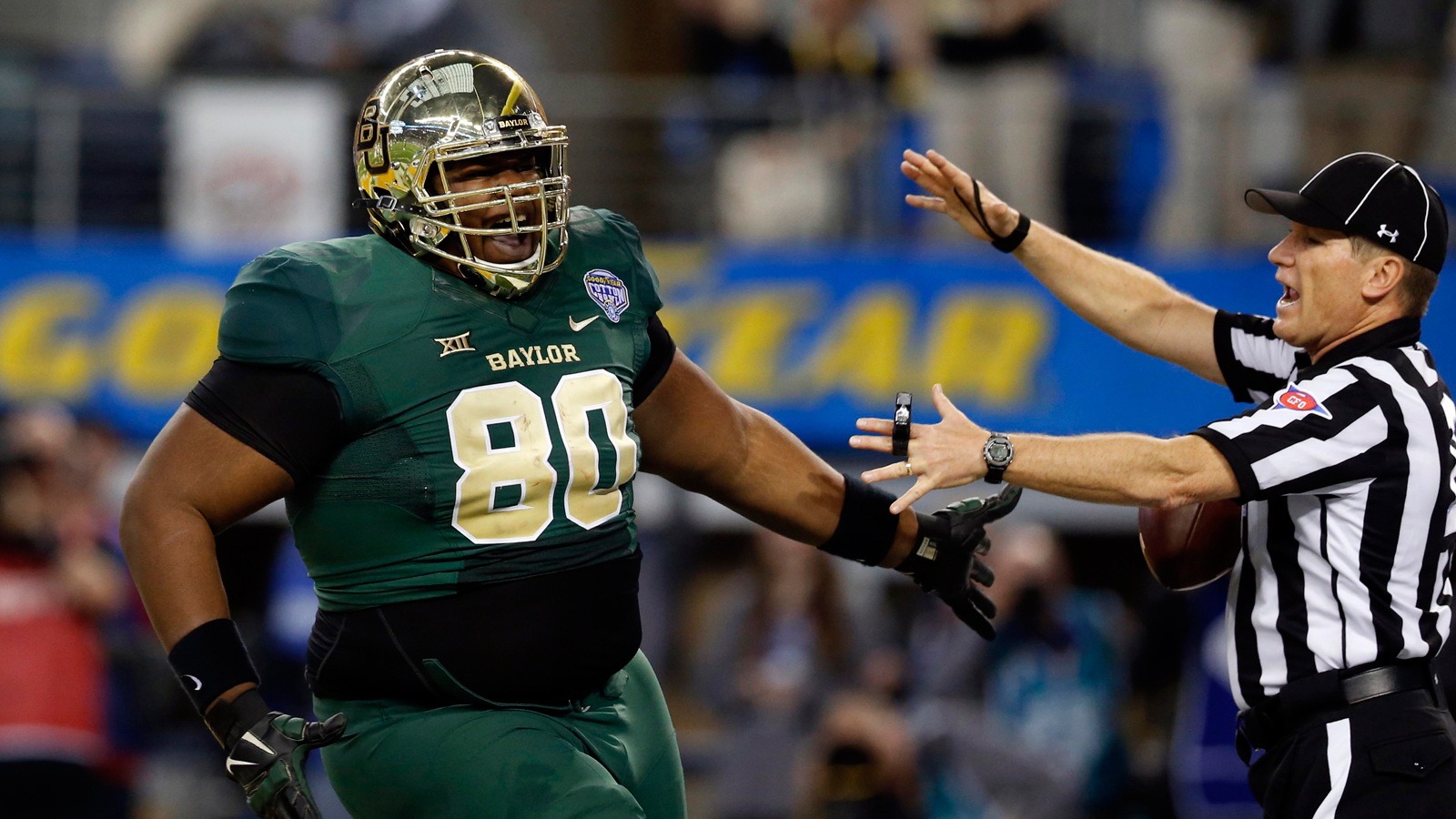 When 410-pound lineman LaQuan McGowan caught a touchdown pass against Michigan State in the Cotton Bowl last season, who knew Baylor coach Art Briles was previewing something more permanent than a mischievous bowl game wrinkle?
A few weeks ago, Briles broke the news to reporters that McGowan would be working at tight end and H-back during spring practice to see how the Bears could utilize him more in their offensive attack.
"We're looking at him as kind of a slot and tight end type of guy," Briles said then. "He can certainly help us in the run game in those situations. The way we're looking at it is we've got three games in nonconference to kind of feel it out and see what he can do and teach him what to do in live action."
Quarterback Seth Russell, who is the frontrunner to replace Bryce Petty as the Bears' starter, didn't need to be convinced to get on board, of course.
"His hands are about as big as my leg, so I can pretty much put it wherever, and he can snag it out of the air," Russell said earlier this month.
So, how are things looking so far for Baylor's new huge weapon? Quite well, it seems.
The Bears held a scrimmage a few days ago, in which McGowan caught a pass and rumbled down the middle of the field, showing soft hands and nimble feet.
It's almost incredible to watch a guy of that size move so elegantly (no, seriously!). Baylor posted a couple Instagram videos of the catch:
And here's another look:
Serious question: Does Baylor introduce the McGowan Heisman campaign in October, or do you think it will take until the thick of conference play in November to catch steam? Yeah, I think November is more likely, too. Can't wait.
Teddy Mitrosilis works in content production at FOX Sports Digital. Follow him on Twitter @TMitrosilis and email him at tmitrosilis@gmail.com.