Badgers' DC Arnada listed as potential head coach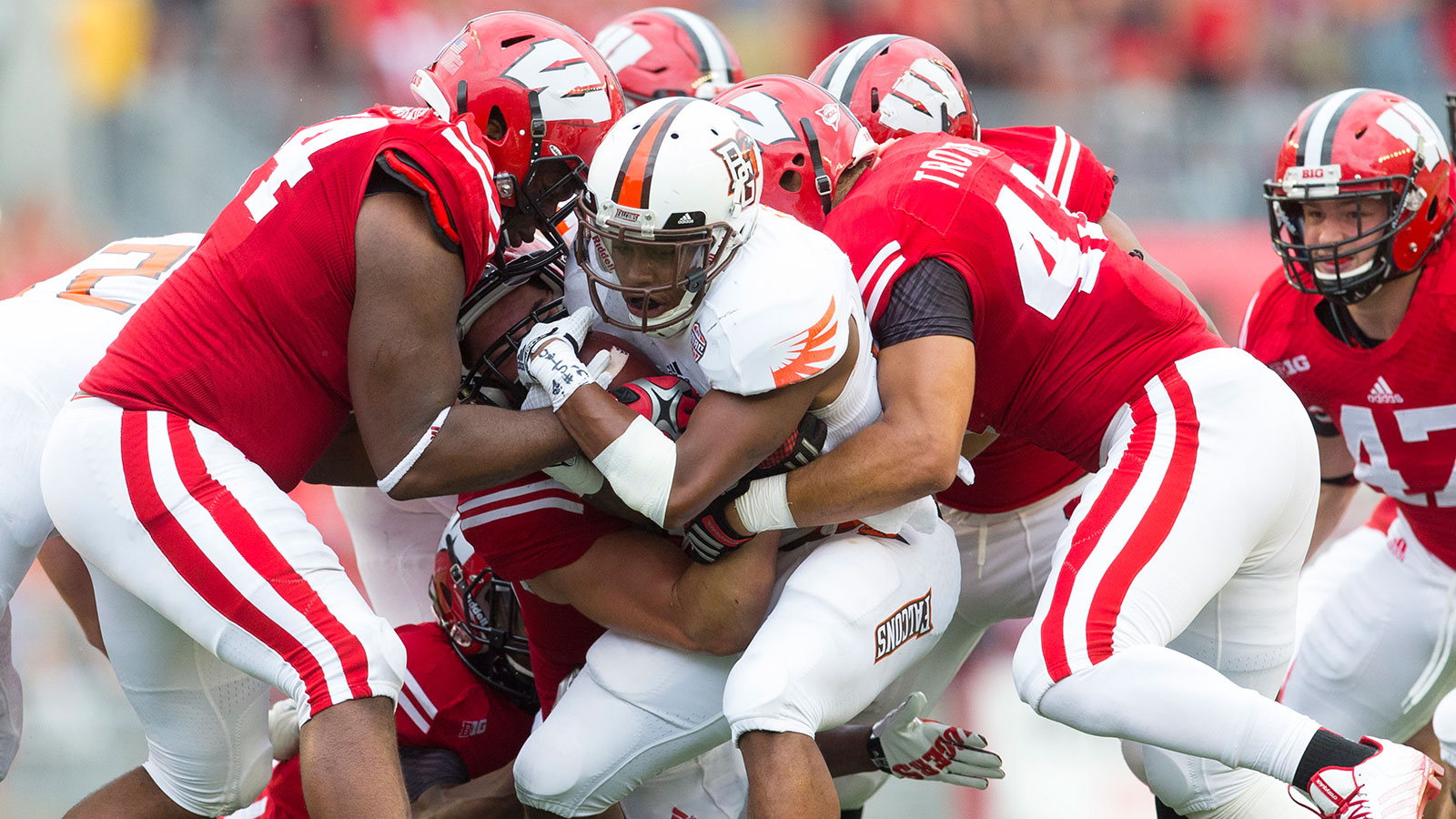 Every year schools lose their big time assistant coaches when they move on to become head coaches. The Big Ten lost a couple of big names last year in Pat Narduzzi and Tom Herman when they took over Pittsburgh and Houston.
Now as we enter the 2015 season, there are more hot names and the Wisconsin Badgers have one of them in defensive coordinator Dave Arnada. Here is what Tom Deinhart had to say about him on BTN:
"Nicknamed the "Professor," Aranda is famous for his devotion to film study and analysis. He is the epitome of the cerebral coach. New Badger boss Paul Chryst thought so much of Aranda that he was retained from the previous staff. Under Aranda's watch, Wisconsin's defense has allowed an average of 299.4 yards per game, ranking third among FBS programs over the last two seasons and trailing only Louisville (280.5) and Michigan State (282.9). The Badgers have allowed an average of 18.6 points over the last two seasons, the sixth-best mark in the FBS during that span."
There is a growing feeling that Arnada is rising quickly up the ranks so don't expect him to be around long Badgers fans.
(h/t Big Ten Network)
Photo Credit: Jeff Hanisch/USA TODAY Sports