Auburn Tigers Rank 236 in FanSided's Fandom 250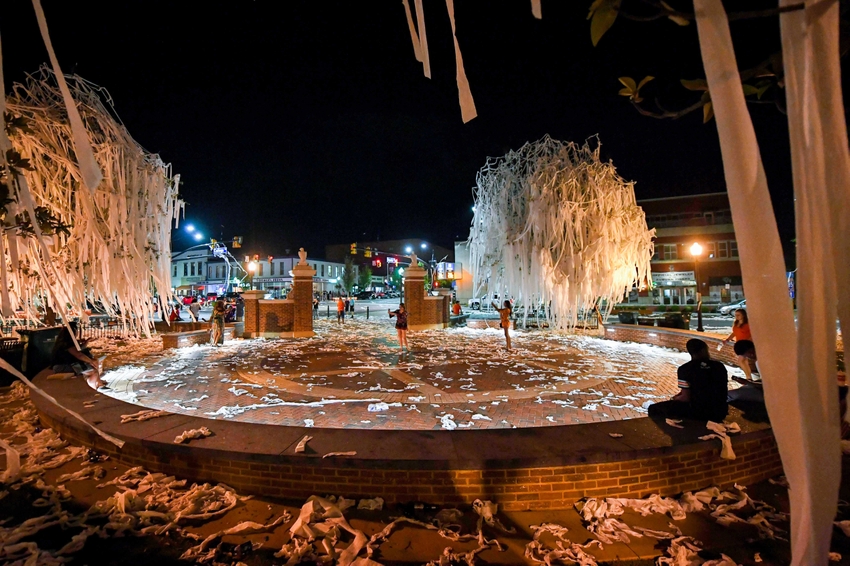 Here we take a look as to where the Auburn Tigers ranked in the Fandom 250 that was created by FanSided to rank the most popular fandoms in sports and entertainment.
The Auburn Tigers ended up being ranked 236 in the Fandom 250, which was put together based on all the fandoms in the world in sports and entertainment.
Auburn was one of just 19 college fandoms to crack the 250, although they were second to last on the list of college fandoms.
Ohio State was the top college fandom being ranked eighth overall, while Alabama came in at 22.
The Tigers were one of just six SEC fandoms to be included in the list with Alabama (22), Kentucky (63), LSU (93), Florida (159), Texas A&M (186) and Auburn (236).
Obviously we are pleased to be a part of this list, but I think the Auburn Tigers got a bad spot in the rankings. They basically only took into account are fandom for football, but Auburn fandom goes beyond the gridiron.
I would put the passion of Auburn fans up against any fandom on that list.
Coming in at number one overall was the Chicago Cubs. The fandom for them is especially high after winning their first World Series since 1908, and all the bandwagon fans that come along with winning a title in a big city.
Number two is Star Wars, which I think we can all agree with as everyone loves Star Wars and its popularity has increased even more with the new movies coming out.
Beyonce, Game of Thrones, Dallas Cowboys, Netfilx, The Walking Dead, Ohio State Buckeyes, Lebron James and Harry Potter/JK Rowling round out the top 10.
The only one of those I agree with is Netfilx. I don't think Ohio State has the biggest fandom in college sports.
Again, proud that they included the Auburn Tigers on this list, but I think we should have been much higher, and I don't agree with most of the fandoms in their top 10.
Take a look at the Fandom 250 and let us know what you think.
This article originally appeared on