Auburn's Eli Stove takes off for 78-yard touchdown vs Arkansas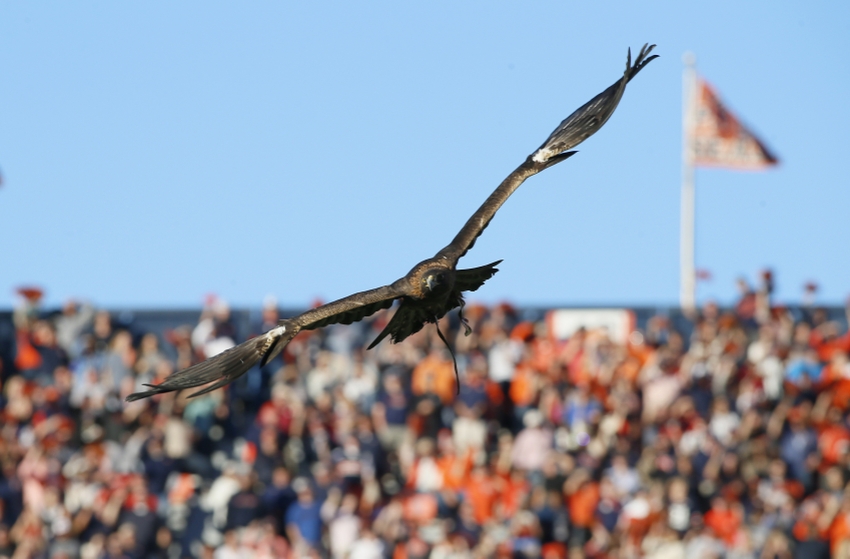 It only took the Auburn Tigers one play on offense to score their first touchdown of the game on Saturday against the Arkansas Razorbacks.
The Auburn Tigers may not having the greatest season, but they're still trying to come up with big wins to finish the year strong. They were hoping to do exactly that with a strong early start on Saturday against the Arkansas Razorbacks.
After holding the Razorbacks on their opening drive and forcing them to punt, the Tigers tried to get off to a strong start with a trick play. Auburn ran a reverse to Eli Stove, who the Razorbacks couldn't react to quickly enough.
Instead of stopping him in the backfield or for a short gain, the Razorbacks gave Stove a huge rushing lane, and the Auburn freshman receiver took off for a huge 78-yard touchdown on their first play from scrimmage. You can check out the entire play in the video below.
At 4-2, the Tigers are still staying alive in the SEC, although they're not expected to compete with teams like Alabama and Texas A&M in the SEC West. Still, a win over Arkansas would put the Tigers at 5-2 overall on the year with a 3-1 record in conference play.
After starting the season going just 1-2, the Tigers have now won three straight and looking to make it four in a row. Meanwhile, Arkansas is trying to survive and go 6-2, although they are also not likely to make any noise out of the SEC West.
Regardless of the outcome, you have to be impressed with the speed of the Auburn freshman receiver Stove on this big play.
This article originally appeared on