Auburn Football vs. Arkansas State Gameday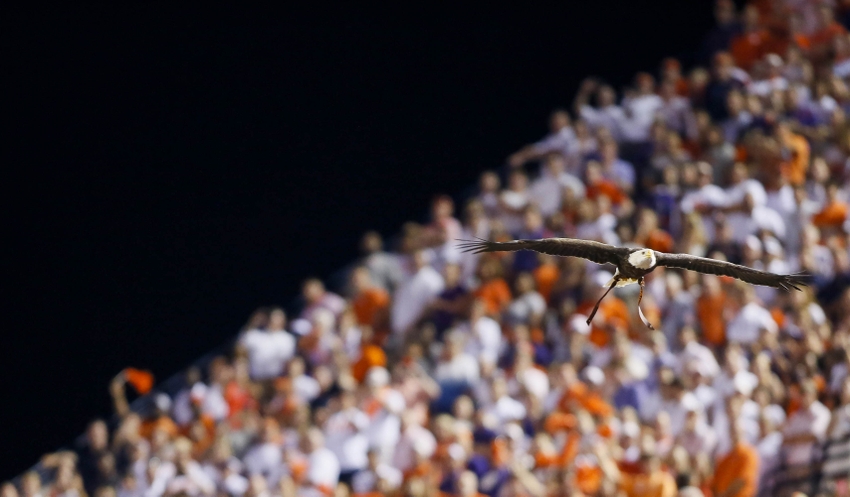 Auburn football turns the page to week two as they take on Arkansas State today at 6:30 p.m. at Jordan-Hare Stadium.
It's GAMEDAY!
Auburn football looks to pick up its first win of the season today when they take on the Red Wolves of Arkansas State from the Sun Belt conference.
Auburn vs. Arkansas State Game Information:
Who: Arkansas State Red Wolves (0-1) at Auburn Tigers (0-1)
Where: Jordan-Hare Stadium – Auburn, Ala.
When: Saturday, September 10 at 6:30 p.m. CT
Where to Watch: SEC Network (DirecTV – 611; Dish – 408)
Where to Watch Online: WatchESPN
Game Announcers: Brent Musburger and Jesse Palmer
Where to Listen: FM 93.9 locally and Sirius 83/XM 191 (full listing of radio broadcasts)
Injury News
Fortunately there isn't much to report here. Dontavius Russell, Carlton Davis and Nick Ruffin all suffered injuries during the Clemson game, but returned shortly after.
Those are three big pieces to the defense, so it's good to know they are healthy going into this game. It will be interesting to see how much those guys play if Auburn gets a big lead.
Gameday Reading
Here are all the articles written by Fly War Eagle throughout the week to help you prepare for tonight's game against Arkansas State:
Game 2: Auburn vs Arkansas State Matchup and Predictions
Auburn Marching Band to be Featured During Halftime on SEC Network
Auburn Football vs. Arkansas State: Odds and Expert Predictions
Auburn vs. Arkansas State: 5 Players to Watch
Auburn Football vs. Arkansas State: Five Surprise Impact Players
Auburn Football vs Arkansas State: 5 Things to Watch for in Game 2
Pre-Game Events and Shirt Color
Here is a link to the pre-game event schedule for any Auburn football game. Tiger Walk will start two hours before game time.
Fans are asked to wear orange to the game Saturday night.
4:30 p.m. CT – Tiger Walk
6:22 p.m. CT – Eagle Flight
6:30 p.m. CT – Game time
Weather
The Weather Channel is calling for a high of 92 degrees and a low of 71 today. There is a 10 percent chance of rain at night. Wind speed dips from 7 miles per hour to four by game time.
The sky will be full of sun during the day, but will have some scattered clouds during the game. The sun is scheduled to set around 6:57 p.m.
It sounds like it's going to be a beautiful day on the Plains.
Hope to see you there!
This article originally appeared on