Auburn Football vs. Arkansas: Odds and Expert Predictions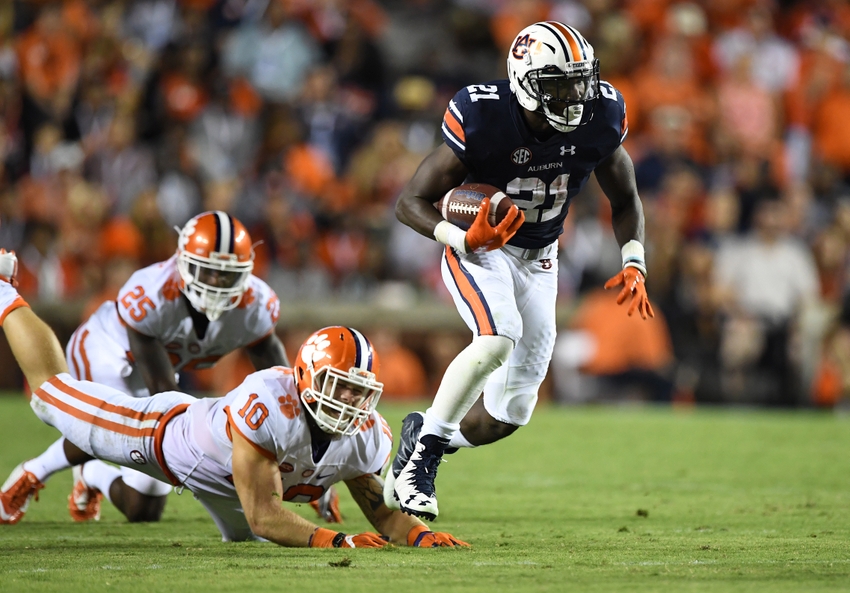 Here we look at what others think the outcome of the Auburn football game against Arkansas will be this weekend, and just how right or wrong they are.
Auburn football is almost a double-digit favorite at home this weekend against No. 17 Arkansas, even though the Razorbacks just beat Ole Miss.
I for one thought Auburn would win this game fairly easily at home, but after doing some research I think this game could be closer than predicted.
The Razorbacks have a very good offense, and Austin Allen has proven he can throw the ball against any defense. Auburn will have to score a lot of points in this game if they're going to win, and I don't like having to rely on our offense.
Let's see what some of the experts on the Internet think:
ESPN: Just three of the five SEC bloggers on ESPN picked Auburn to win. The winning scores for Auburn were 30-27, 27-24 and 42-40, while the two winning scores for Arkansas were 31-27 and 31-24.
It's interesting that all three Auburn wins predicted were by three points or less. The largest margin of victory predicted for Arkansas was by seven points.
CBS: The seven expert pickers for CBS all picked Auburn to win straight up. However, only two of them picked Auburn to cover the 10.5-point spread.
FOX: Stewart Mandel of FOX Sports picked Auburn to win the game 27-20, but obviously not to cover the spread. He did say that Auburn needs Kerryon Johnson to be healthy and effective to win, which I agree with.
Bleacher Report: Brian Pedersen at Bleacher Report has Auburn winning by 10 points, 31-21. He also points to the fact that a healthy Kerryon Johnson should be the difference.
Also on Bleacher Report, four-out-five of their experts picked Auburn to win on Saturday. Two of them are picking Auburn mainly because they're the home team coming off a bye week.
Alex Ballentine from Bleacher Report has the Tigers winning big 42-28.
Campus Insiders: And finally, Brian Stultz from Campus Insiders has Auburn winning the game 34-28.
Out of the 21 people above who predicted this game, 18 of them have Auburn winning straight up.
A lot of the reasoning behind Auburn being such a big favorite is because the running game, with a healthy Kerryon Johnson, should dominate Arkansas' defense.
As for the over/under on this game, it's been set at 55.5. Including my prediction below, six of 10 score predictions top the over/under line.
I truly believe this will be a high scoring game, and if Auburn is going to win their offense will have to score in the 30's.
My Prediction:
Auburn – 37
Arkansas – 24
This article originally appeared on