Auburn Football: 2016 Success Could Mean Departure of Rhett Lashlee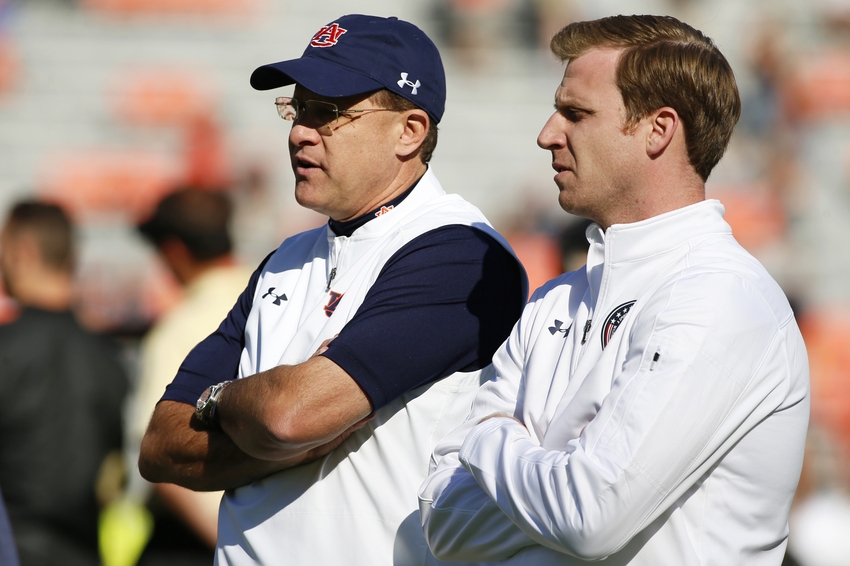 Here we take a look at the possibility of Auburn and Gus Malzahn losing offensive coordinator Rhett Lashlee because of the Tiger's 2016 success.
There is no denying that this 2016 Auburn football season was saved when Gus Malzahn decided to turn play-calling duties over to offensive coordinator Rhett Lashlee.
At the beginning of the season it was evident that Malzahn had no clue how to manage a game with Sean White at quarterback.
Rhett Lashlee was able to identify what worked with the personnel we have and thus turned the Auburn offense into a run-heavy machine that now leads the SEC in rushing yards per game. Auburn is third in the nation in rushing yards per game.
After a 1-2 start, it looked like Gus Malzahn might be on the way out at Auburn. His decision to turn the play-calling duties over to Rhett Lashlee seemed desperate at the time.
I thought Malzahn was trying to put the blame on someone else if the season continued to stink. Instead, Lashlee has taken that opportunity and made himself a top candidate to become a head coach.
He has been with Malzahn from the beginning, way back in 2006 as a graduate assistant at Arkansas State. He knows how to run this offense, and after seeing what he's done the past six games it's possible he knows how to run it better than Malzahn himself.
He is still very young in head coaching regards, but with what he's done this season he will become one of the most sought after coordinators.
No matter what happens the rest of the season, Rhett Lashlee has made a name for himself as an offensive play-caller.
Malzahn has endorsed Lashlee as having the ability to become a head coach, and rumors are starting to indicate that he'll be in the mix for head coaching jobs this offseason.
I still think it's a little premature, but what he's done this year is nothing short of amazing. The offensive play-calling in the first three games, and to some degree in the LSU game, was hard to watch.
We now have an identity on offense and Lashlee is exploiting it to a remarkable degree. When you look back at the 2016 season, you'll remember that Rhett Lashlee saved it from being an embarrassing one.
Now we just have to hope he hangs around for a few more years before someone snatches him up to become a head coach elsewhere. But don't be surprised to hear his name mentioned for a lot of jobs this offseason.
This article originally appeared on