Auburn finds an answer at nickel in freshman Tim Irvin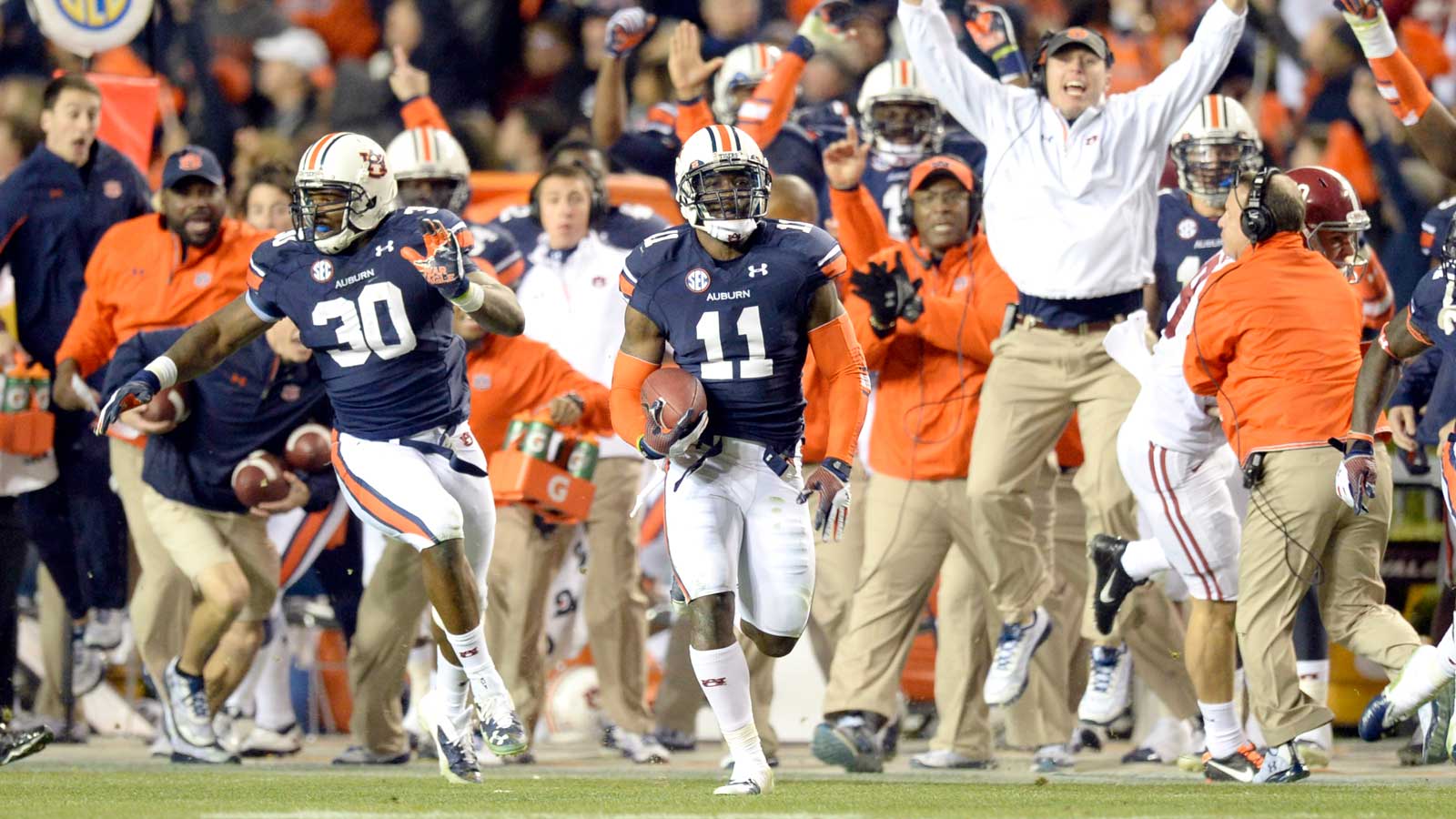 When Will Muschamp was officially hired as the new defensive coordinator at Auburn he made sure to bring along his secondary coach and ace recruiter Travaris Robinson with him. Once they knew they were headed to the Plains, they quickly reached out to South Florida native Tim Irvin and made their pitch for the Tigers.
The two coaches recently discussed their recruitment of Irvin to The Ledger-Enquirer.
"We were on him when we were at Florida and when this thing came about, he was a guy that we got in contact with immediately," Robinson said. "He came down on a visit and he had the same kind of feeling that I got — that this was a place he could come in and be successful and be successful early."
Based on his performance during the spring, it appears the true freshman Irvin will be starting for the Auburn defense in the fall.
"Tim Irvin's a young guy that did some nice things. Great to get him in here mid-year and expose him to our scheme and our system and how we practice and all those sorts of things," Muschamp added, "but we need a lot of improvement. Obviously, I think his hand being in a cast for the entire spring and not really having contact until the spring game certainly set him back a little bit, but has the skill set to be successful, just not quite where we need to be."
Being the nephew of former Dallas Cowboy Michael Irvin, the young defensive back has the pedigree to play earn but will have to continue to work on his game before Muschamp feels comfortable throwing him into SEC action.
"We've just got to continue to build his stamina and his endurance, but he's going to be a good football player," Muschamp said. "He's got a long ways to go, but I've been pleased."
(h/t The Ledger-Enquirer)