Auburn Fans Nominated for the FanSided Fandom 250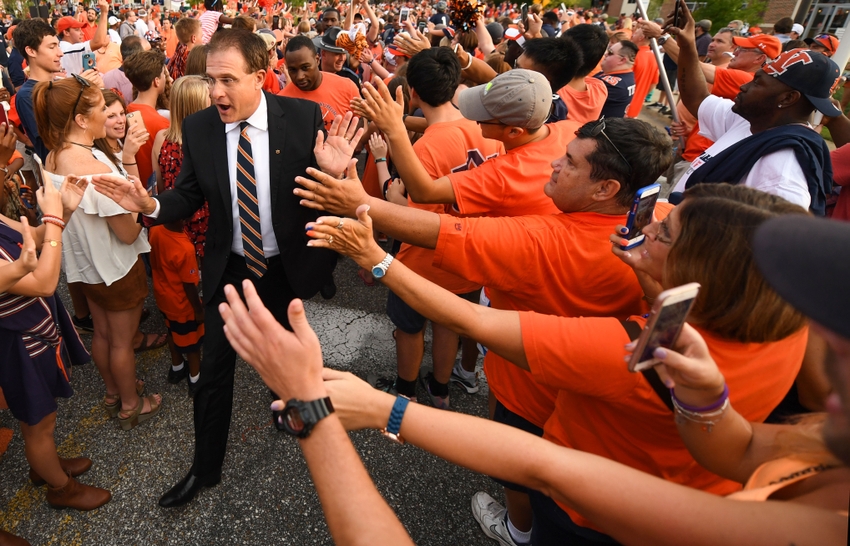 The FanSided Network is working on putting together a list of the top 250 fandoms, and Auburn fans were nominated among the finalist on November 22.
It's no surprise to those on the Plains that Auburn has the most passionate fanbase in all of college athletics, if not in all of sports.
However, in the Fandom 250 Auburn will be putting its reputation to the test against entertainment groups like Starbucks and Nike – who were also nominated today along with Auburn.
FanSided will keep releasing finalist until it reveals its final rankings on December 6, when we'll find out where Auburn fans stand amongst the Fandom 250.
Why Auburn Fans Deserve to Win
Auburn fans are very special because the majority of Auburn fans actually graduated from the school – unlike fans of our in-state rival.
Most of the people who cheer for Alabama do so because of the name, and not because they actually have a connection to the school.
At Auburn, we are a family, and to be an Auburn fan goes beyond the name on the jersey.
Being an Auburn fan means being committed and being loyal to your school, players and coaches no matter the circumstances.
Once you've put on the Auburn uniform, you're part of the Auburn family for life.
Win or lose, Auburn fans remain loyal. You won't find any fair-weather Auburn fans because there are none.
Like I said though, being an Auburn fan goes beyond the name on the jersey, and it even goes beyond athletics. Attending Auburn sticks with you the rest of your life.
There's something special about meeting people who went to Auburn University. When you meet someone who also went there, there is almost always a nod of understanding, like 'yeah, I know that feeling.'
There is honestly nothing like being an Auburn fan, and those in the family know there isn't a more committed and loyal fanbase in the world.
War Eagle!
This article originally appeared on