ASU Football: Sun Devils vs. Huskies Rapid Reaction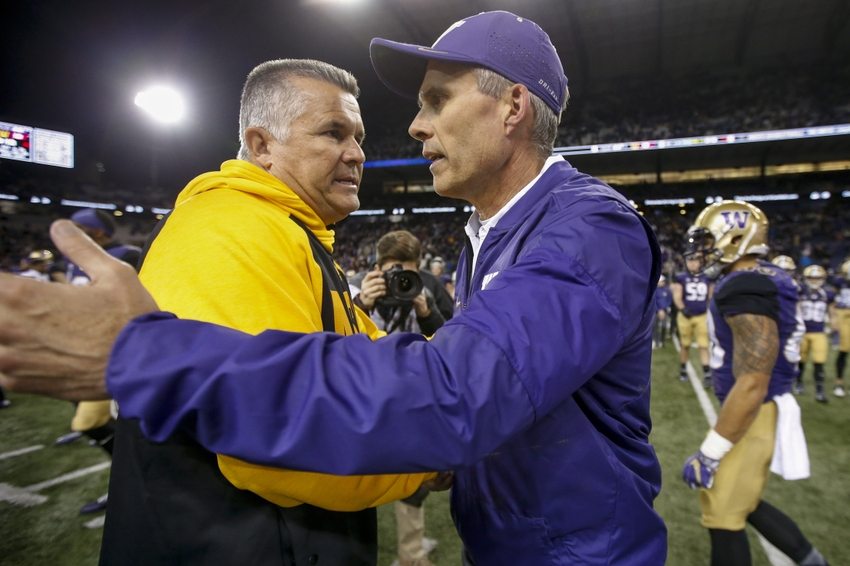 After a good first quarter that saw the Sun Devils only trail the Huskies by 10, the Huskies ran over the Sun Devils in a 44-18 blowout.
This game was embarrassing for ASU. The offense couldn't get anything going until after it was too late and the defense started out strong but faded fast, suffering from broken tackles and blown coverages. There were positives and negatives to this game, and here are my biggest takeaways.
1. This team looks defeated
The season has taken its toll on the Sun Devils. A season that started out with so much promise has turned sour and the team doesn't even attempt to hide it. There were multiple times where frustration seemed to boil over for the Sun Devils and the players had no interest in being on the field. There was a play where Manny Wilkins threw the ball in the vicinity of a receiver and the receiver didn't look for the ball. Wilkins threw his hands up in frustration and walked off the field. With a do-or-die game coming up next week against Arizona the team will need to make sure they are going into that game as a team and not individual players.
More from Devils in Detail
2. Zane Gonzalez is the best kicker in the country
Gonzalez should win the Lou Groza award this season easily. If he doesn't win then it will be a travesty. He has been the only consistent player for the Sun Devils this season and tonight he continued to prove just how good he is. He has only missed one field goal and one extra point this season and he has been a touch-back machine as well. If Gonzalez weren't a part of this ASU team then this season could be even worse for the Sun Devils.
The Sun Devils will travel to Tucson, Arizona to defend the territorial cup as they take on UofA.
This article originally appeared on