ASU Football: Sun Devils Need Help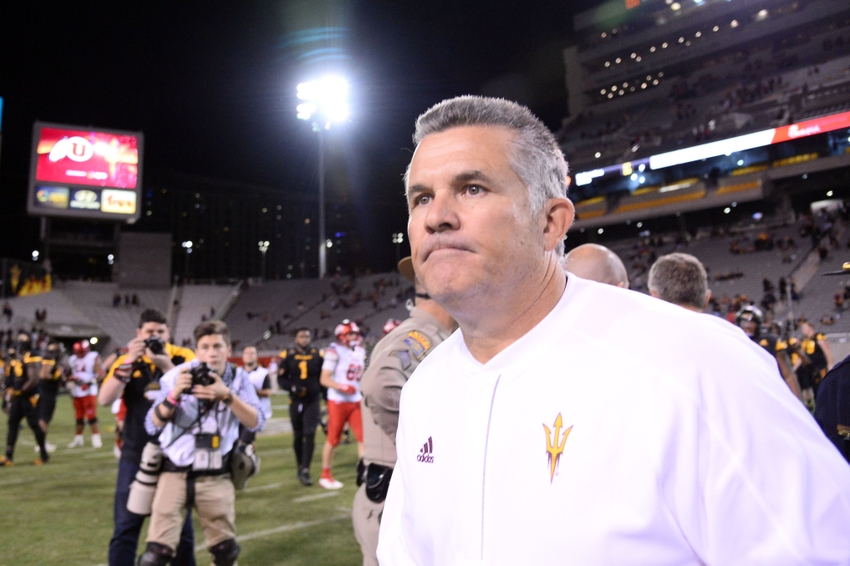 After another embarrassing loss, the ASU football program is left searching for an identity.
The Sun Devils have lost four straight games, the longest losing streak ever under head coach Todd Graham. While some may put blame on defensive coordinator Keith Patterson for a secondary that has struggled to put on a decent performance all season, there is blame on all sides of the ball. The bottom line is that blaming coaches or players doesn't help this football team, they need to realize what type of team they are, they need to realize their identity.
This team started out the season 4-0, players claimed that they were expecting to start off as well as they did, but most fans didn't. Coming into the season the Sun Devils were expected to finish in the middle of the Pac-12 with a 5-7, 6-6 record. While this has become a reality, the hot start made the players falsely believe that this team was more than what they are.
More from Devils in Detail
This team is average. They have an offense that has the potential to be one of the best in the country within a few years thanks to the dynamic play calling of offensive coordinator Chip Lindsey and a young offensive core led by quarterback Manny Wilkins. The defense needs improvement. Their secondary is the laughingstock of the FBS and their defensive line, while showing at times that they can get pressure of the quarterback, is inconsistent. If ASU wants to be a serious contender in the Pac-12 they will need to upgrade their defense.
This team needs to embrace their image, a team that has potential but isn't there yet. While a team will always believe that they can be the best, realizing that you fit more into the role of the underdog can prove to be a season saver. If the Sun Devils realize this role then they may be able to pull a stunner against No. 4 Washington next weekend.
This article originally appeared on