ASU Football: Scouting Report, Washington Huskies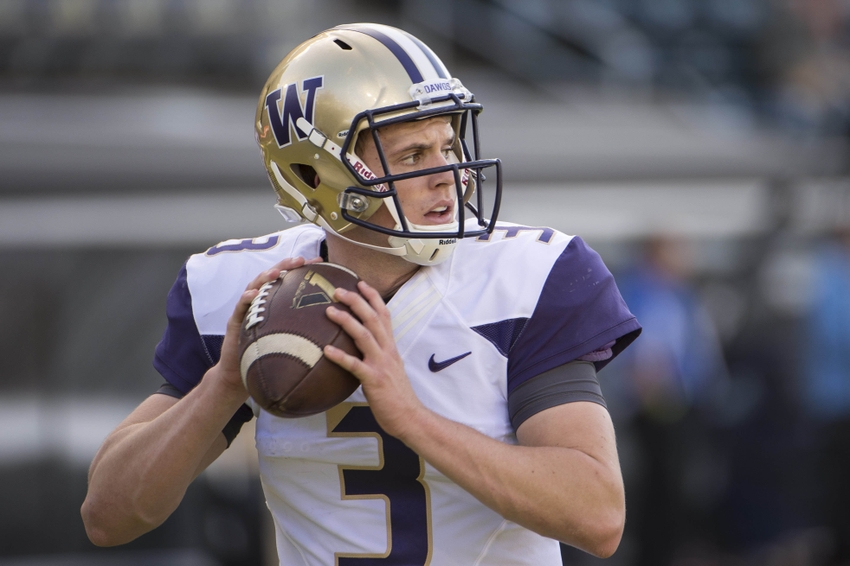 With the football season officially upon us, it is time to scout out what sort of competition ASU football will see this Saturday in the University of Washington Huskies.
Different week, same story line. The Sun Devils are still looking for that elusive sixth win to gain bowl eligibility and the next time they will be looking to get it will be this Saturday against the Huskies.
The Huskies are coming off of their first loss of the season, where they were unable to top the surging USC Trojans. They will be looking to get back on track against the Sun Devils who have been the exact opposite of surging as they are riding a four game losing streak.
If the Sun Devils want to be able to end their skid they are going to have to upset one of the best teams in the nation. In order to do that there are two guys that they need to keep their eyes on.
More from Devils in Detail
1. Quarterback Jake Browning
Browning has been one of the best quarterbacks in the nation this year. He has an offense in Washington that perfectly fits him, he was made for an air-raid offense. Stopping Browning all comes down to the secondary. While the defensive line needs to get pressure on him, it won't matter if the secondary blows their coverage and leaves a wide open man downfield because Browning will find him. He has a powerful arm and a great sense of where pressure is coming from. His 35 touchdowns speak for themselves and he could tack on a few more if the ASU secondary doesn't buckle down and play their most disciplined game of the season.
2. Running back Myles Gaskin
While the Huskies do run more of an air-raid offense, Gaskin is making sure that it is the most balanced air-raid offense in the country. He has 1003 yards on the season with an average of 100 yards-per-game. If the secondary does find a way to slow down Browning, Gaskin is the Huskies secret weapon. Making sure that the defensive line stifles to run game will be key to a victory.
The game against the Huskies will be a defensive test. If the defense comes out and plays well as a whole then fans could be in for an exciting night, but if they continue to play the poor defense that has stained this season then the fans could be looking at their fifth straight game of tasting defeat.
This article originally appeared on