ASU Football: Scouting Report, Utah Utes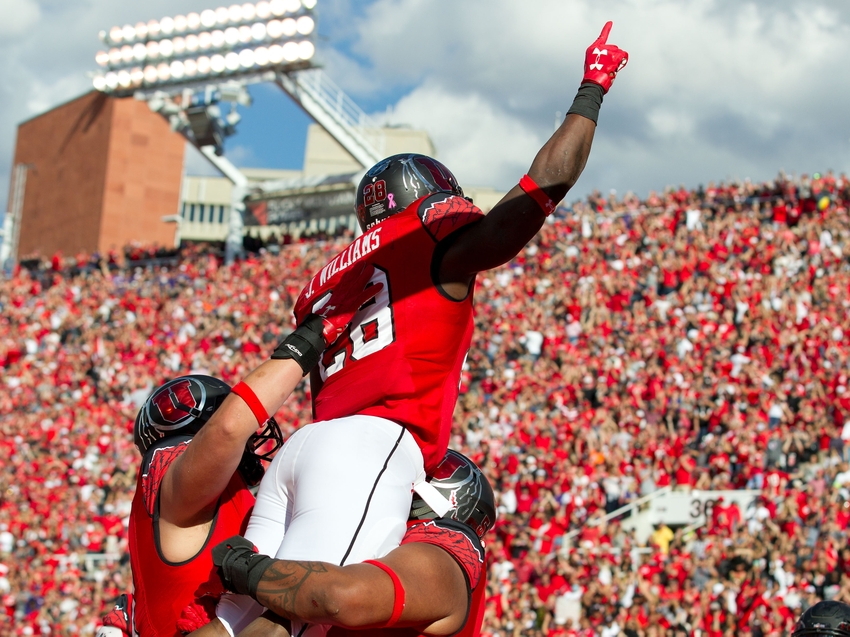 With the football season officially upon us, it is time to scout out what sort of competition ASU football will see this Thursday in the Utah Utes.
The last home game of the 2016 football season is sure to be a good one as ASU plays host to a Utah team that is vying for a spot in the Pac-12 championship game. With ASU coming off a bye week, they have had plenty of time to prepare for Utah. Regardless of how much they have prepared, there are a couple of players that they need to keep their eyes on in order to give themselves a chance to win.
1. Running back, Joe Williams
After losing star running back Devontae Booker to graduation at the end of last season, many thought that Utah's running game wasn't going to be as big a factor for them moving forward. Joe Williams seems to have taken that challenge on whole heartily and is creating his own legacy in his senior season. With a quick, but bruising, running style Williams can be a nightmare for an ASU secondary that has had a hard time bringing players down to the ground in the open field.
The defensive line will need to try to break through the offensive line to get to Williams in the backfield or right at the line of scrimmage. Forcing the Utes to throw the ball on third and long will allow the secondary to know exactly what to expect. If Williams is allowed to gain prolific amounts of yardage per rush then the offense will have their work cut out for them.
More from Devils in Detail
2. Defensive Back, Chase Hansen
Hansen is one of the best defensive backs in the Pac-12 and his stats say it all. He has 58 total tackles, five tackles-for-loss, two interceptions, and two forced fumbles with a 100% recovery rate. If this man is not stopped, ASU could easily be looking at another tally in the loss column.
The best way to stop someone as game changing as Hansen is to keep a running back in the backfield at all times and throw to the opposite side of the field. While this strategy might takeaway a receiver like Tim White, it is better than throwing an interception that leads to points for the Utes. Keeping a running back in the backfield to help block will not only give the quarterback more time, it will force the Utah secondary to stay on their assignments longer which will lead to some broken coverages on designed blitz plays.
From here on out, every game for ASU is a big one. With each game possibly being bigger than the last depending on the outcome of the previous game. A good way to settle down all the nerves coming out of the bye week would be to hand Utah a loss and close out your home schedule with a win. In order to have a chance to get the win, the Sun Devils will need to make sure they know where Williams and Hansen are at all times.
This article originally appeared on