ASU Football: Scouting Report, USC Trojans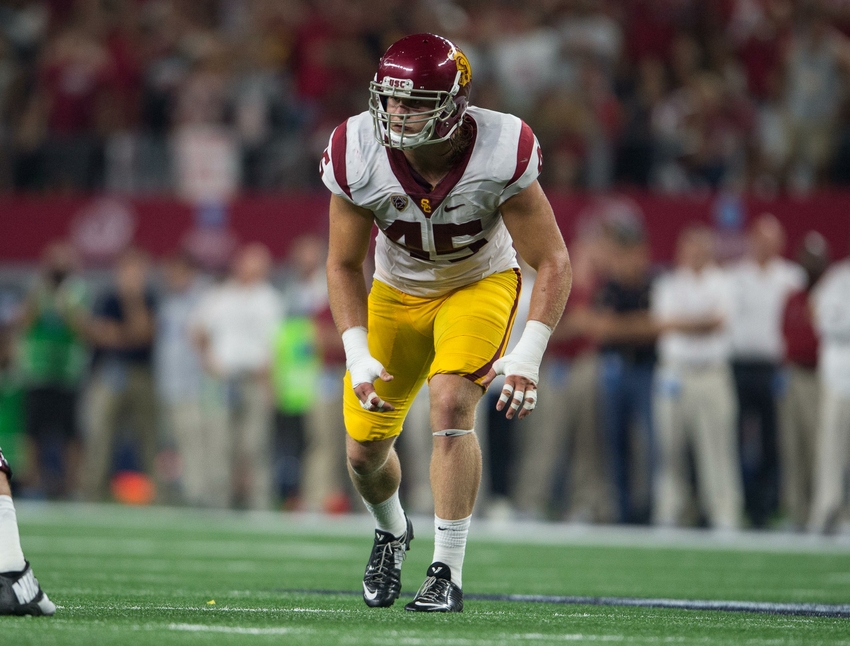 With the football season officially upon us, it is time to scout out what sort of competition ASU football will see this Saturday in the University of Southern California Trojans.
After a big victory last week against Cal, ASU is in the driver's seat in the Pac-12 south. A victory against USC could mean that ASU is actually considered the favorite to win the Pac-12 south.
In order to get to that point, ASU will have to face a USC team that is looking to avenge their loss to Utah last week.
With a 5-0 record on the line, here are some players ASU needs to watch out for.
More from Devils in Detail
1. Quarterback Sam Darnold
Even though Darnold has only started one game this season, but he is the better of the two USC quarterbacks who have been on display to the public.
Last week, Darnold led USC to a 7-point lead heading into the fourth quarter against a Utah team that had trouble getting anything going. A poor defensive effort is what cost USC the game against Utah, not Darnold.
Darnold is a quarterback who is a bit of a wildcard, no one knows what to expect from him.
He very well could be a quarterback who continues the trend of ASU's defense getting destroyed through the air, or he could be the first quarterback that ASU actually does a good job containing. No one will know until Saturday, but ASU needs to prepare as if he is just as good as Patrick Mahomes at Texas Tech or Davis Webb at Cal.
2. Defensive End Porter Gustin
Gustin has been USC's top defensive player this season. Through four games he has two sacks and four tackles for loss. He has been the player for the Trojans that always finds his way into the opponent's backfield. He will be a player that ASU needs to keep their eye on given how much they like to run the ball.
If Gustin has the chance to sack the quarterback, he will. While Manny Wilkins does have the ability to run, it might be too late to evade Gustin as he is very quick off the snap.
If ASU can win this game, then they could be looking at a very easy road to the Pac-12 championship game. But in order to get there they can't overlook the Trojans who can prove to be dangerous with the play of Darnold and Gustin.
This article originally appeared on