ASU Football: Scouting Report, Cal Golden Bears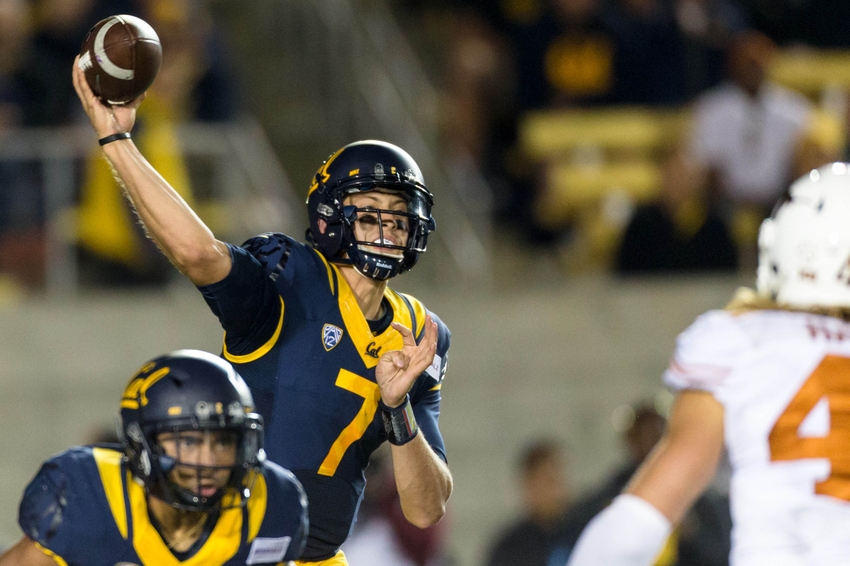 With the football season officially upon us, it is time to scout out what sort of competition ASU football will see this Saturday in the University of California-Berkeley Golden Bears.
The Sun Devils begin Pac-12 play hosting the Cal Golden Bears, who are coming off a big win against the Texas Longhorns.
This should be a good matchup as Cal will be looking to prove that they can consistently play as well as the did against Texas while ASU will be looking to show that their undefeated record is deserved.
In order for ASU to get past Cal, there will be some players they will need to keep an eye on.
1. Quarterback Davis Webb
You need to watch out for any quarterback on any team, but it is extremely important ASU keeps their eyes on Webb.
Webb transferred from Texas Tech after last season, and they run a very similar offense to the one that ASU saw the Red Raiders run with Patrick Mahomes.
It is going to be a very long night for the secondary, they need to be prepared and learn from their mistakes against Texas Tech to make sure Webb doesn't have the same success Mahomes did.
So far this season, Webb has been playing well. He is completing over 60% of his passes and he already has 13 touchdowns after only three weeks.
If the ASU secondary can stay with their assignments and don't get drawn into situations where they leave a man open streaking down the field, then ASU could be alright, but if they do allow similar things to happen to what they allowed in the Texas Tech game then they may not come out on top.
More from Devils in Detail
2. Wide Receiver Chad Hansen
This man has been an absolute beast for the Golden Bears so far this season. He is averaging 182 receiving yards per game and has 5 touchdowns on the season.
Hansen should probably be more concerning to ASU than Webb is as he has consistently been a star in every single one of Cal's games so far this season.
Hansen also plays another role besides being the No. 1 receiver on the team, he also makes it so other receivers have a better opportunity to get open.
With defenses scheming to shut down Hansen, they focus on him, which allows other receivers to run routes almost unnoticed as the secondary will be making sure they know where Hansen is at all times.
By focusing all of their energy on making sure Hansen stays quiet, it allows for other receivers to make some plays that probably wouldn't have been available had everyone on the secondary been focusing on their particular assignment.
The Sun Devils will be looking to start their Pac-12 play off with a win, but they will need to make sure they contain both Webb and Hansen in order to give themselves a shot at the victory.
This article originally appeared on