ASU Football: Cover Three Podcast-Episode 6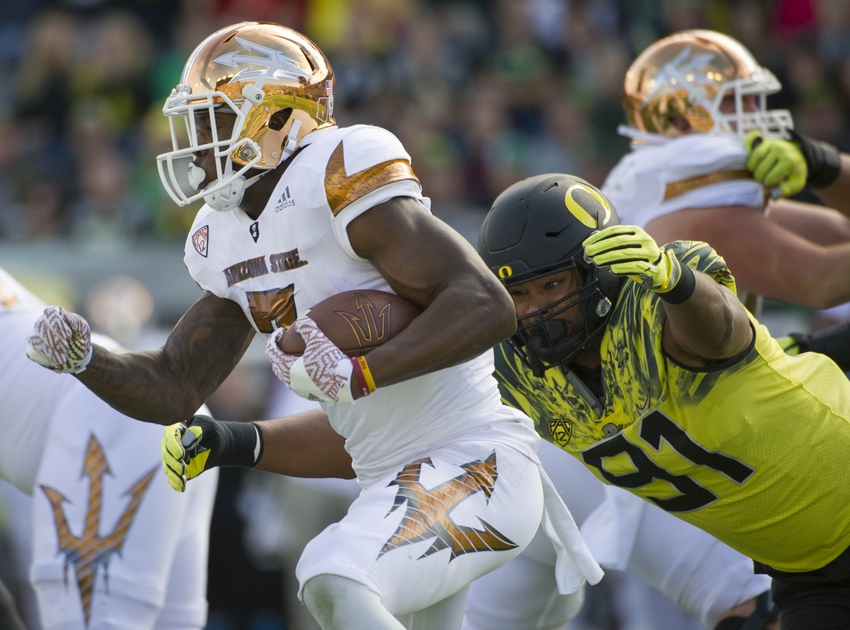 After a much-needed bye week, Zach, Max and M.J. return to break down ASU's home finale against Utah in addition to their Pac-12 and national predictions.
Following a 54-35 loss to Oregon, the Sun Devils are back to take on Utah in their final home game of the 2016 season. ASU looks to get back on track and snap a three-game losing streak while Utah tries to keep pace in the competitive Pac-12 South race.
Arizona State will play Utah on Thursday. Kick off is at 7:30 p.m. MT and the game can be viewed on Fox Sports 1.
Check back throughout the week for all of the Devils in Detail coverage.
https://soundcloud.com/user-427531406/cover-three-podcast-episode-6
More from Devils in Detail
This article originally appeared on