ASU Football: ASU vs. USC Rapid Reaction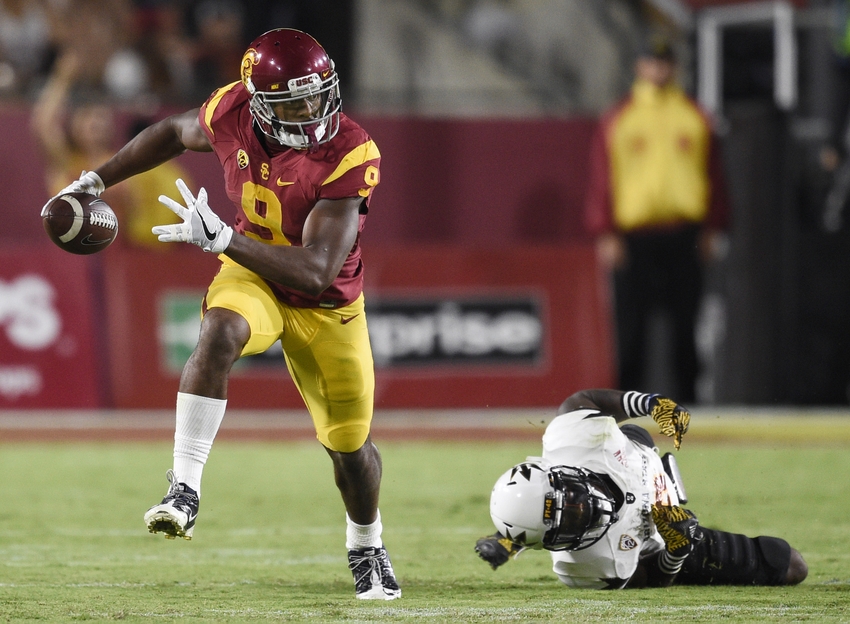 After starting the season 4-0, the Sun Devils couldn't get anything going as the USC Trojans destroyed ASU 41-20.
The Sun Devils simply didn't look like the same team that they have in the previous four games this season, here are my initial thoughts on the game.
1. As much as I hate to admit it, this was bound to happen
Everyone would like to believe that ASU could have continued this season undefeated by making 2nd half comebacks, but realistically the Sun Devils couldn't keep doing that.
There is very little positives to take away from this game, but a potential positive is that ASU lost early in the season compared to late in the season. This loss allows the Sun Devils to look themselves in the mirror and admit that they have some improvements that need to be made.
A big place where they need improvements is on the offensive line. Not only did it crumble against the 5-star studded USC D-Line, but they also caused the injury of Manny Wilkins.
More from Devils in Detail
2. Brady White will need to be ready for next week
With Manny Wilkins going down with an apparent knee injury, there is no word on how long he will be out. He could be ready to go for the next game, or he could be out the remainder of the season.
With all that being said, White needs to be ready for anything. After a shaky third quarter, White can into his own and played very well connecting with Raymond Epps for his first touchdown of his college career.
White will most likely be getting most, if not all, of the first team reps this upcoming week in practice. He will need to use this performance tonight as a jumping off point as he will face a UCLA team that is very similar to USC in that they are a team that is eager to make an example of ASU.
This article originally appeared on