ASU Football: Arizona State vs. Washington State Preview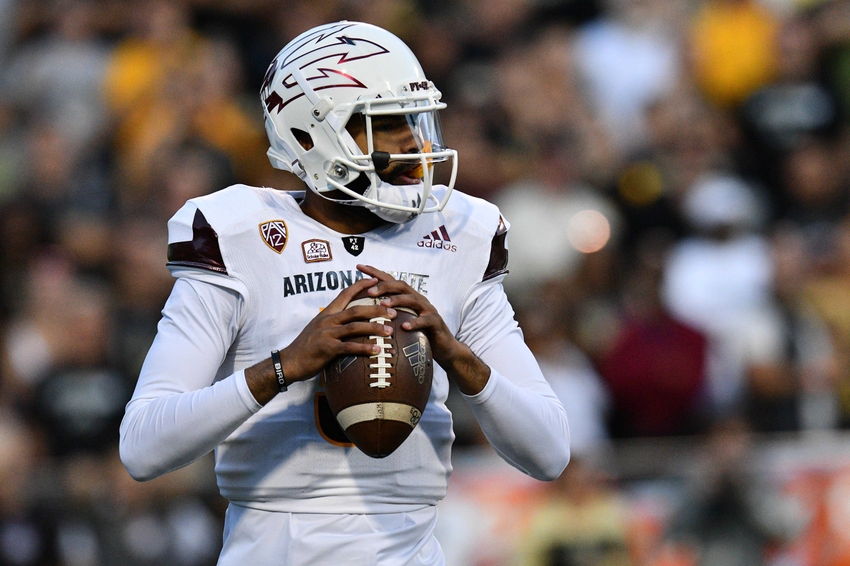 After an embarrassing loss versus Colorado last Saturday, Arizona State will look to continue their dominance at home versus Washington State.
The 5-2 Sun Devils are seeking a bounce-back performance this week as they host quarterback Luke Falk and the Washington State Cougars. ASU is coming off a 40-16 loss at Colorado last week. Arizona State couldn't get anything going on offense, finishing with only 199 total yards and seven first downs. The Sun Devils were three-for-18 on third down, and got the majority of their points off Buffaloes turnovers.
The Sun Devils defense was just as poor, allowing 580 total yards and 27 first downs. While the secondary has received a large amount of the criticism, it was the run defense that struggled to stop running back Phillip Lindsay, who finished with 219 rushing yards and three touchdowns. Colorado was running the ball at will up the middle, as Colorado dominated the line of scrimmage.
Arizona State will look to improve all areas heading into a crucial Pac-12 clash with Washington State. The Cougars are undefeated in conference play, including a win last week versus UCLA. The Cougars won an evenly matched game, and hung on to win 27-21. Falk finished with 261 passing yards and an interception while the running game combined for 95 yards and three touchdowns. It was not your typical game from the Wazzu offense, who are known for an air-raid offense and throwing 40-to-50 passes a game.
More from Devils in Detail
The Sun Devils are undefeated at home this season, and they will look to keep that record unblemished. Quarterback Manny Wilkins didn't look like himself in his return from injury. Wilkins was forced to stay in the pocket and had limited mobility in and around the pocket. That's not his game. Wilkins' dual-threat playing style is what made him so difficult to defend in the opening weeks of the season. With another week of improving his injury, ASU will look to employ their usual offense.
The running game did not come to aid Wilkins. ASU finished with 50 rushing yards on 28 carries, averaging 1.8 yards a rush, last week. ASU won't be successful with that type of production from the run game. A trend in last week's game was ASU running it on first and/or second down, and then throwing on third down. ASU was too predictable on offense, and if Wilkins is healthier and closer to 100 percent, then that will be a huge boost for the Sun Devils.
The secondary played pretty well last week not allowing many blown coverage and keeping the receivers in front of them. It was the run defense that was poor, and that will need to improve versus Wazzu. The Cougars have boast a more balanced attack this season, averaging 140.2 rushing yards a game.
With that said, the Cougars are still going to chuck the ball downfield. Falk has a lot of targets around him, including senior wide receivers Gabe Marks and River Cracraft. Marks is the team-leader in touchdowns (6) and Cracraft is the team's leading receiver with 391 yards. In total, Washington State has nine players with at least 100 receiving yards.
The key for the defense will be to get pressure on Falk. Sun Devils have had the luxury of facing two high-powered offenses in Texas Tech and Cal, and that experience will help the Sun Devils. If they can cause duress on Falk, that will allow the Sun Devils to create turnovers off bad throws. Another key will be tackling. Arizona State gave up too many yards after contact last week, and they need to get better angles to improve their tackling.
Prediction:
Washington State 38, Arizona State 30. The Cougars are one of the hottest teams in the conference, and their offense will be too much. Arizona State hasn't been able to create a balanced offense in recent weeks, and that will continue this week with Wilkins still not at 100 percent.
This article originally appeared on