ASU Football: An Upset in the Making?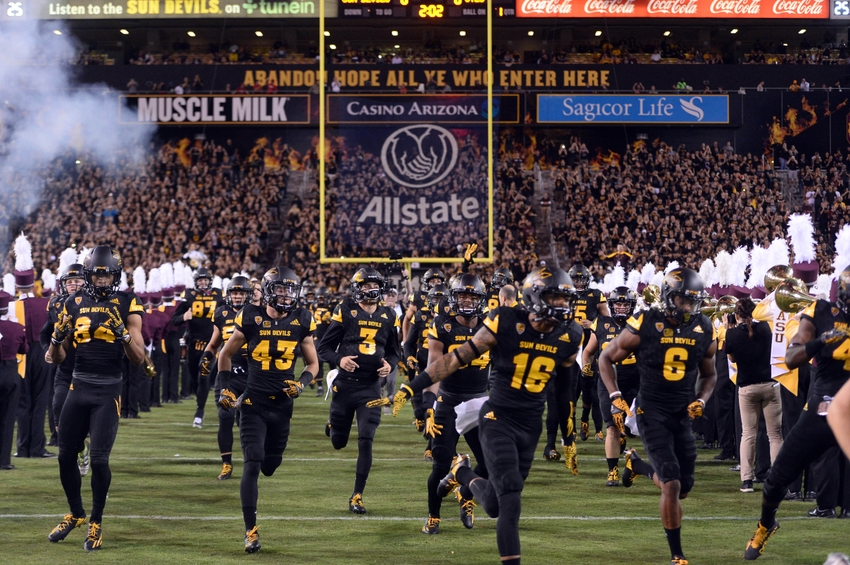 The ASU football program is currently on a five game losing streak, the worst such streak ever in the Todd Graham era. With a game against a wounded Washington team coming up on Saturday, can ASU pull off the upset?
This all depends on what type of team shows up. If it is the team fans have seen as of late where the offense has a hard time moving the ball and the defense has a hard time stopping the ball, then this game will be a blowout. If the Sun Devils play with the vigor and fight that they showed earlier in the season and refuse to give up then they might have a chance.
The Sun Devils need to get their running game back on track. After a great start to the season, the running game has been non-existent. Getting both Kalen Ballage and Demario Richard back to their one-two punch ways will go a long way in helping the offense move the ball.
Another aspect for ASU that has been lacking is their offensive line. Coming into this season it was made well-known that the offensive line for ASU was young and inexperienced. At the beginning of the season, however, it was hard to tell that the line wasn't comprised of veterans as they did a nice job of opening up holes for the run game and keeping pressure away from Manny Wilkins. Since their game against UCLA, it has been a whole different story. They allowed 11 sacks this past week to the Utah Utes defense, one of the best defenses in the country, but not a defense that should be allowed to get to your quarterback 11 times with ease.
More from Devils in Detail
On the defensive side, some work needs to be done. Enough has been written about the poor play of the secondary to fill a book. Getting that situation under control needs to be priority number one for ASU moving forward. Washington is an air raid offense, and this secondary might have their worst game of the season if nothing is done about their play in recent games.
The bottom line, an upset isn't impossible here but it is unlikely. Facing a Washington team who just came off a heartbreaking loss doesn't bode well for the Sun Devils who are limping to the finish line. Expect the Huskies to pounce on the secondary and take a lot of deep shots. If ASU wants any chance, it will have to come in production from their run game.
This article originally appeared on