ASU Football: A Must-Win Game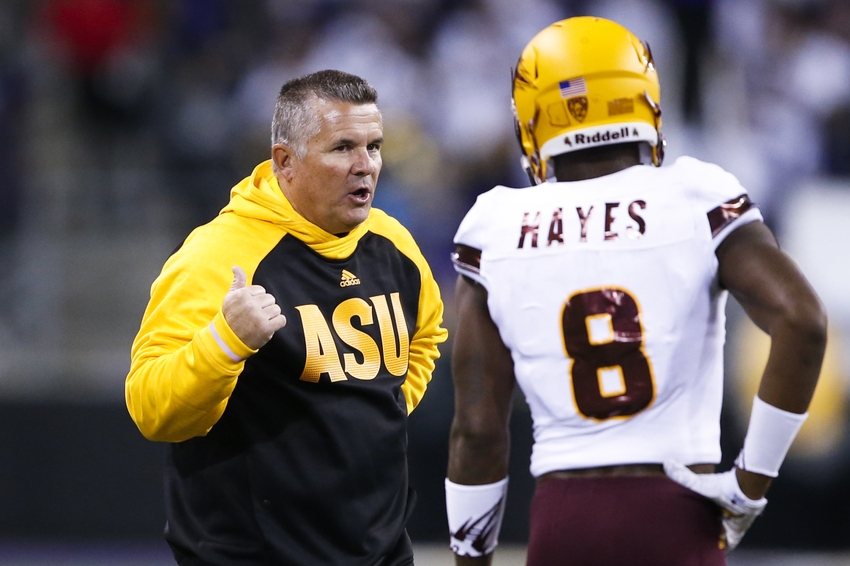 With the season coming to a close, it is now or never for the Sun Devils.
It's all come down to this. Injuries, bad losses, good wins, none of that matters anymore all that matters is the game at hand. If you win, you get a bowl game. If you lose, you get to start the offseason early.
Everything that has happened this season for the Sun Devils is no longer relevant. While it is true that it probably shouldn't have taken ASU until the final week of the season to try to qualify for a bowl game, it did. All the other games that have led to this point are in the past, there is no case that the Sun Devils can make to try to get to a bowl game if they don't win on Friday.
On paper, this game should be an easy victory for ASU. They have the better record and the better team. But with it being a rivalry game, all the stats can be thrown out the window.
The Wildcats will play ASU hard. No question about it. Earning the victory over your rival is a goal of every college football program every season. Even if a season is lost for a program, a victory over their rival makes everything a little bit better.
More from Devils in Detail
For ASU to earn the victory they are going to have to play UofA as if they are the No. 1 team in the nation. Go into the game with the same mentality you would go into a game against Alabama. The defense will need to resurrect a performance similar to their performance against UCLA earlier this season. The offense will need to recapture the spark they had against Texas Tech at the beginning of the season.
If the team that shows up in Tucson plays like the games mentioned above, they will have a good chance to come out with the victory. If they show up and play similar to the team fans saw in Boulder then it might be a long trip home for the Sun Devils.
This article originally appeared on