Arkansas vs Virginia Tech Belk Bowl Betting Line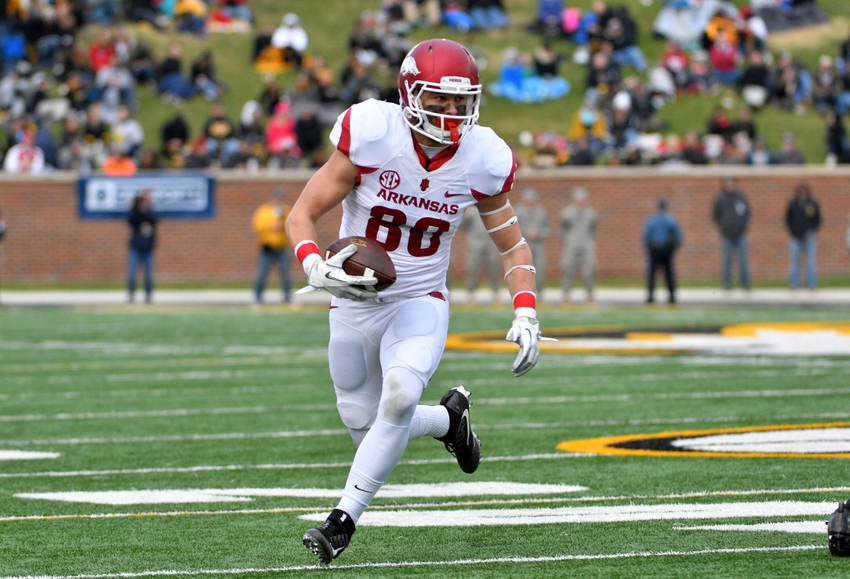 Stop me if you have heard this before but the opening betting line for Arkansas vs Virginia Tech in the Belk bowl has the Razorbacks as an underdog.
As is tradition this season, Arkansas opens as an underdog in their next football game. I mean, did you expect anything else? Of course not. To be honest, I actually expected the line to be much much worse than it currently is.
According to Oddsshark.com, Arkansas is currently a 7 point underdog to Virginia Tech in the 2016 Belk Bowl matchup. The projected score is Hokies at 37.8 and Hogs at 29.2. Arkansas is 3-6 against the spread in its last 9 games while Tech has gone OVER in 5 of its last 7.
The Oddsshark Smart Chart has Virginia Tech scored better than Arkansas at literally everything. It's not shocking that they are expected to beat the Razorbacks. The Hokies have had a great season that earned them the ACC Coastal division Championship They lost to Clemson in the ACC Championship game 42-35.
Heading on over to ESPN.com to check on the FPI for this game, I see it's business as usual. Arkansas has, according to the computer system that does the FPI, a 33.6 percent chance of winning. It's worth noting that the FPI had the Hogs losing out after Auburn, which they split 2-2.
So to sum it up, Arkansas is expected to lose again. There are plenty of reasons for Vegas and the FPI to look the way they do. Arkansas has lost a game it absolutely shouldn't have and the way they lost to teams they should have competed with doesn't give anyone a lot of confidence. We will be doing detailed matchup breakdowns on this game so maybe we can find a way Arkansas could win. If you are or if you were betting on this game, who are you putting your money on? Woo Pig!
More from Razorbackers
This article originally appeared on