Arkansas vs Mississippi State: Is Arkansas in Trouble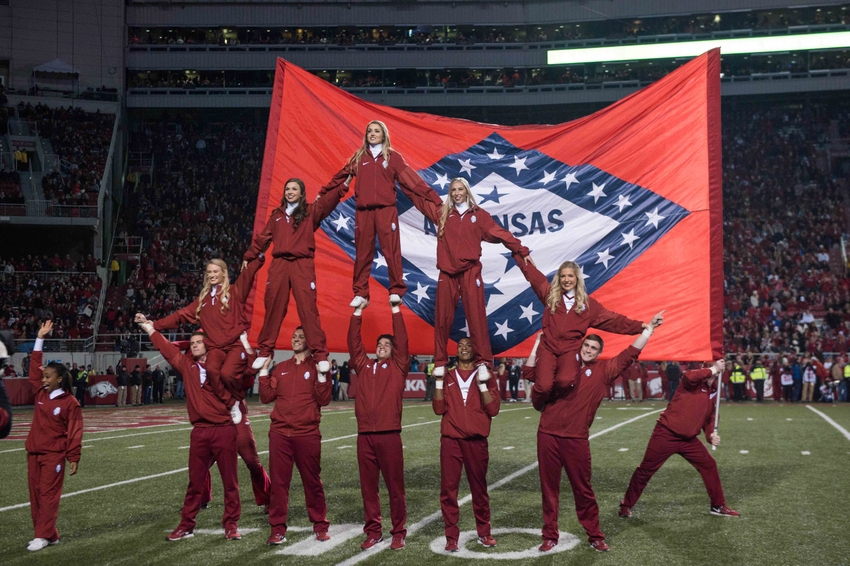 It's been a bit of a rocky year for the Arkansas Razorbacks but the road doesn't get any easier this week as the Hogs take on Mississippi State on the road.
Arkansas is historically 6-6 in Starkville but given how their defense has looked against the run, the Hogs could very well be 6-7 after Saturday. The key to Arkansas getting their first ever win against Hail State under Bielema is to stop the run.
The Razorbacks have beaten one true dual-threat quarterback all season with the win over TCU. It's important to remember that the TCU game was week two for the Hogs. A lot has changed and to be honest, not in a good way.
Arkansas has given up unbelievable numbers on the ground this season and unfortunately, the Bulldogs have a pretty good ground attack. Leading that attack is Nick Fitzgerald. In their wins against Samford, South Carolina, UMASS, and A&M, Fitzgerald lead the team in rushing.
Arkansas vs Miss. State
Kickoff: Saturday, Nov. 19 at 6pm CT
Season
TV: ESPNU and WatchESPN
What makes him so dangerous isn't so much his speed, it's his size. The sophomore is 6'5″ 230 lbs. This season alone he has racked up 854 rushing yards and averages 5.8 yards per carry along with 1850 yards in the air. Simply put, Nick Fitzgerald can punish a bad defense like Arkansas and I fully expect him to do so.
My overall prediction is that Arkansas keeps it close but can't seal the deal. I predict Fitzgerald to rush for 150-200 yards on the Hogs. Mississippi State pulls off the win 42-36 and Bielema's record moves to 0-4 against the Bulldogs. I hope I'm wrong but either way, Woo Pig!
More from Razorbackers
This article originally appeared on