Arkansas' Ricky Town And Duwop Mitchell to Transfer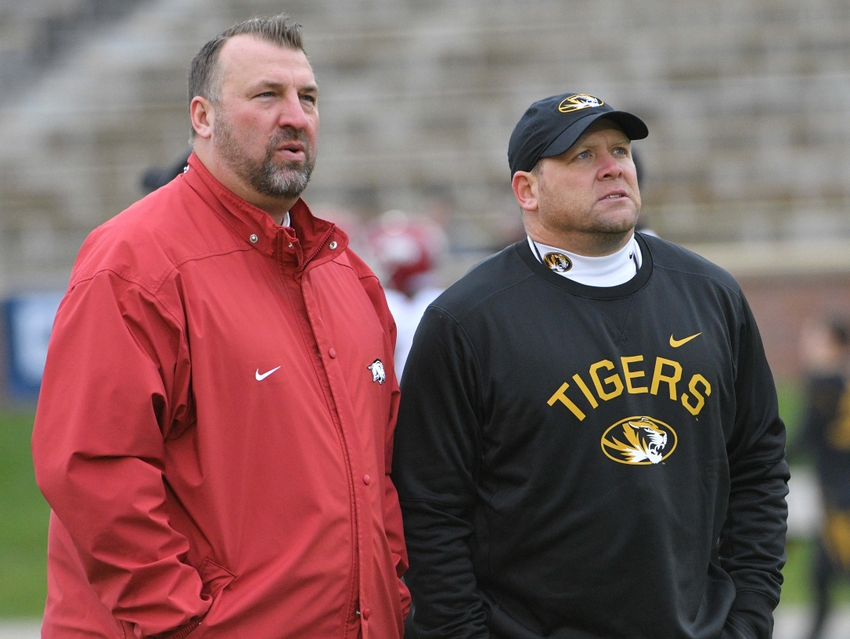 It's not too uncommon for players to transfer from their respective schools at the end of a season. Arkansas now has three players looking to find a new opportunity at new schools.
It feels like just yesterday I was on vacation and got a ton of texts saying this amazing quarterback had transferred from USC to Arkansas. Everyone in the world of college football at least knew of Ricky Town. The four-star pocket passer was supposed to be incredible but transferred due to USC not "being a good fit."
Fast forward to today and a lot has changed. Bielema announced during his Belk Bowl press conference, that Town and another player were seeking to transfer. As far as recruiting ranking, he was the best quarterback on the team but as far as capabilities to get the job done, it seemed he wasn't up to the task.
Through the offseason and spring camps, all I heard was there was Austin Allen and then everyone else. As the offseason turned to preseason and players began to stick out as potential key members of the 2016 team. One name you didn't hear was Ricky Town.
It got out later that the reason you didn't hear about Town was because he wasn't even worth talking about as far as the team went. He wouldn't learn the playbook and just seemed to not care. For whatever reason, his transfer had been a failure and now he is hoping to change that. Bielema said that he was looking into opportunities to be a junior college transfer but will also play in the bowl game.
Town is the biggest name but he is not alone. Duwop Mitchell, who will also be playing in the bowl game, is working through the options to be a senior graduate transfer. Less than a week ago it was announced that fullback Chris Jones would be transferring as well. As far as Ricky goes, let's hope the reason is that Coley Kelly is just that good. Woo Pig.
More from Razorbackers
This article originally appeared on