Arkansas' Bret Bielema takes jab at Ohio State's schedule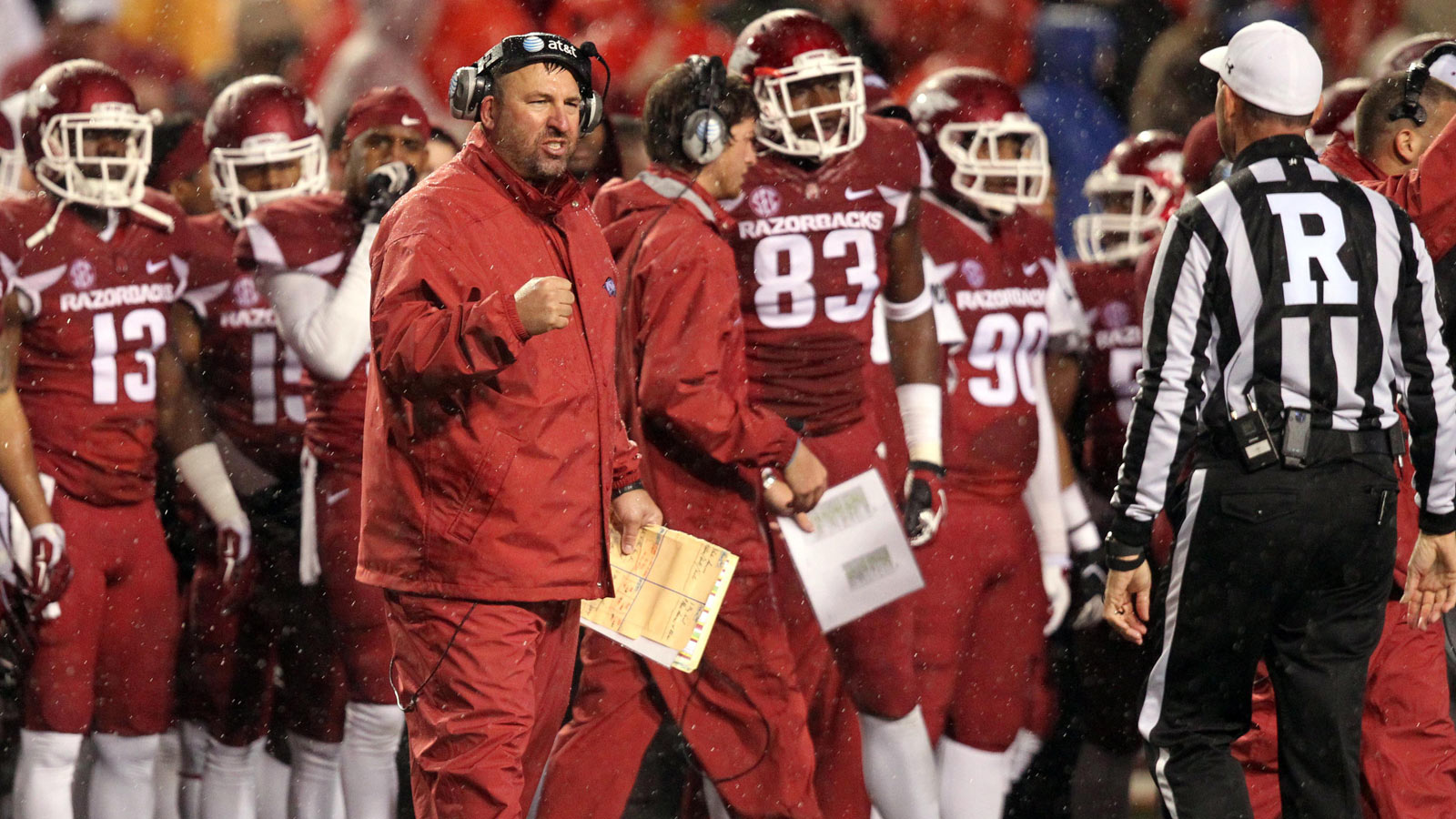 It certainly didn't take much prodding for Arkansas head coach Bret Bielema to deliver a bold statement during Wednesday's SEC teleconference.
When asked for his reaction to the league having a record 10 teams ranked in the latest AP Top 25 poll, Bielema certainly didn't mince his words.
"It's wonderful," he said. "I love it. I say that with a smile, as it's a major statement to the nation. Ohio State has one game on the schedule against a ranked team, we have eight left on the schedule. To get through this conference, it's unprecedented. Any argument (against the strength of the SEC) is complete nonsense."
Calling out the defending champs has become popular on social media but having an active coach do so in a public fashion is rare, especially one week into the season. It appears the politicking has already begun in the SEC, as most prognosticators have no team surviving the league unscathed this season.
MORE NEWS:
Want stories delivered to you? Sign up for our College Football newsletters.