Most interesting stats of week two: Arkansas unfortunately makes the list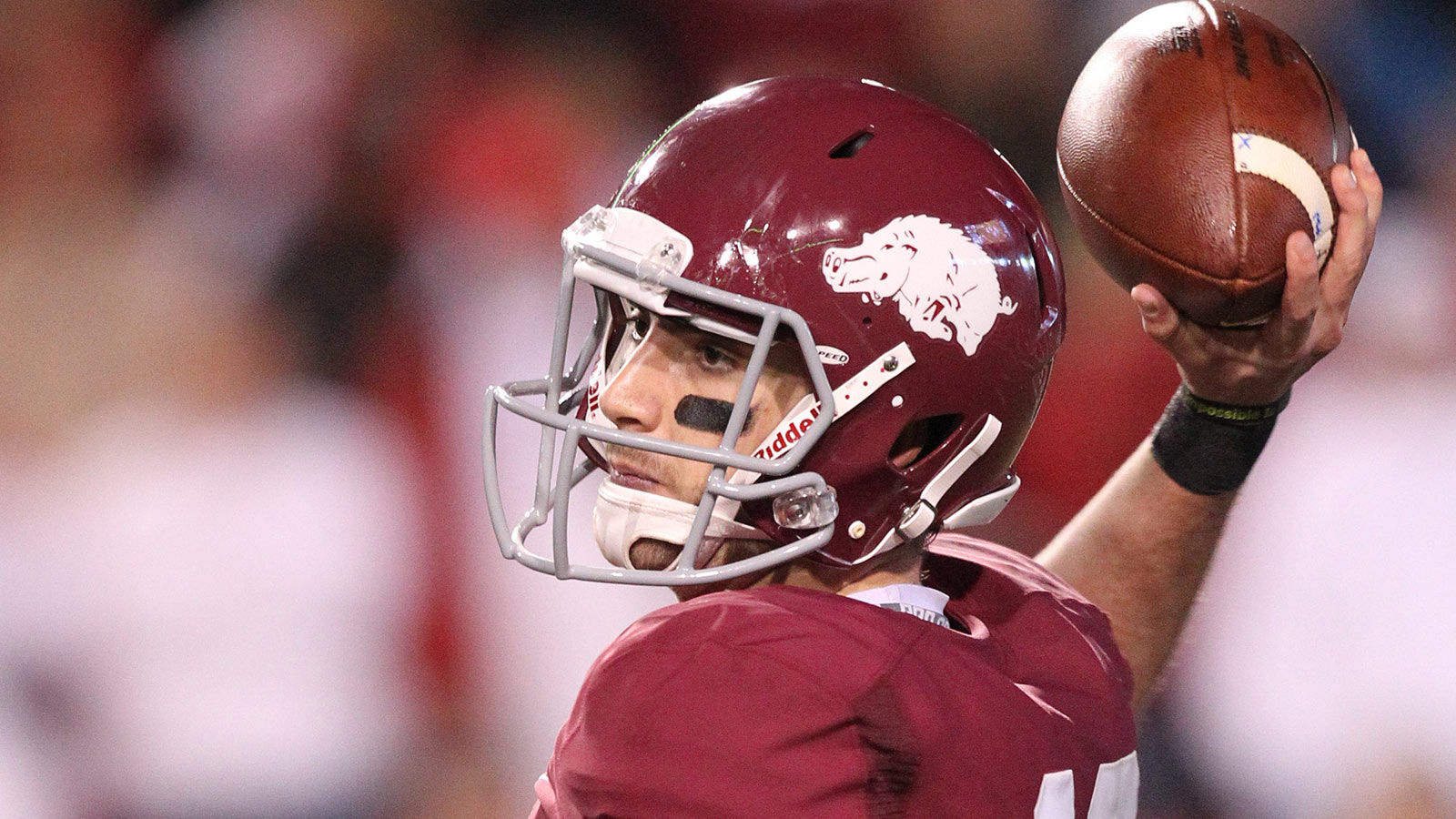 Arkansas made the headlines this weekend for all the wrong reasons, as they fell to Toledo at their home away from home of Little Rock. How one of the perceived best teams in the SEC fell to a MAC team has been dissected to death over the weekend, with most focusing on one key number.
53. That's how many passes Arkansas threw in a game they never trailed by more than nine points. Considering the Razorbacks threw so often and only ran the ball 31 times made Coaching Search's list of the 10 most interesting stats of the weekend.
Just as astonishing, on five red zone trips, Arkansas came away with three points and actually scored two of their 12 points on defense.
"We've really got to look at our red zone package. Being able to run the football is first and foremost," Bret Bielema said following the game. "We can't just keep taking shots in the end zone. Everything's gotta be coordinated there. I think we're a little bit off."
The Razorbacks may want to consider dropping their annual game in Little Rock, as the team's record fell to 1-5 in their last six Little Rock games following Saturday's upset.
(h/t Coaching Search)
MORE NEWS:
Want stories delivered to you? Sign up for our College Football newsletters.