Greg McElroy has Arkansas winning 10 games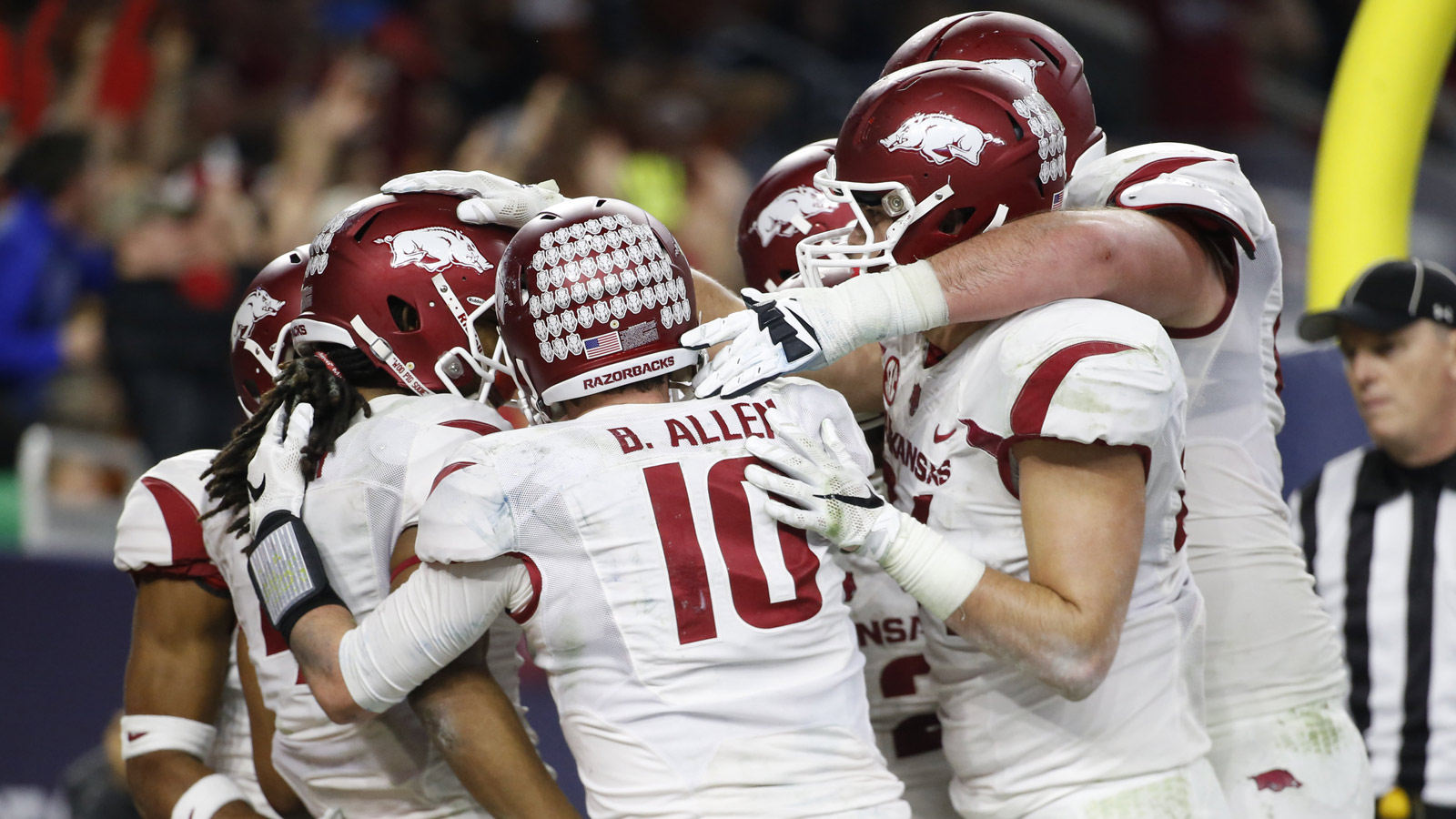 Greg McElroy is of course a former Alabama quarterback but he may have just earned himself free drinks in Fayetteville for the entire season after his latest prediction. McElroy was a guest of Sports Talk with Bo Mattingly Wednesday and had some very complimentary things to say about the Hogs.
"They (Arkansas) are poised to make a run," McElroy said. "The roster they have put into place and with the mindset, the mentality and toughness that Bret Bielema has installed, they are poised to contend in the West."
While most tend to think about offensive line play when they think of Arkansas, McElroy noted the improvement along the defensive line the team has undergone in recent seasons as key to the team's success this season.
"With JaMichael Winston, Deatrich Wise, DeMarcus Hodge, Hjalte Froholdt, Bijhon Jackson, they are 10 to 12 deep at that (defensive line) position," McElroy said. "If you have a physical, dominant front you can dominate the line of scrimmage. They have nine 300-pounders."
Mattingly then asked McElroy to state his boldest prediction for the SEC before the season gets underway.
"I'm going to pick Arkansas as my bold team, I think they're 10-2 at the end of the year and they finish second in the SEC West," McElroy concluded. "That's as bold as it gets, but it doesn't feel very bold because right now based on what we know with the parity in the SEC West, Arkansas has very few questions. The game between them and Alabama could be for the SEC West."