Arkansas Looks to Hold Fournette to Less than 100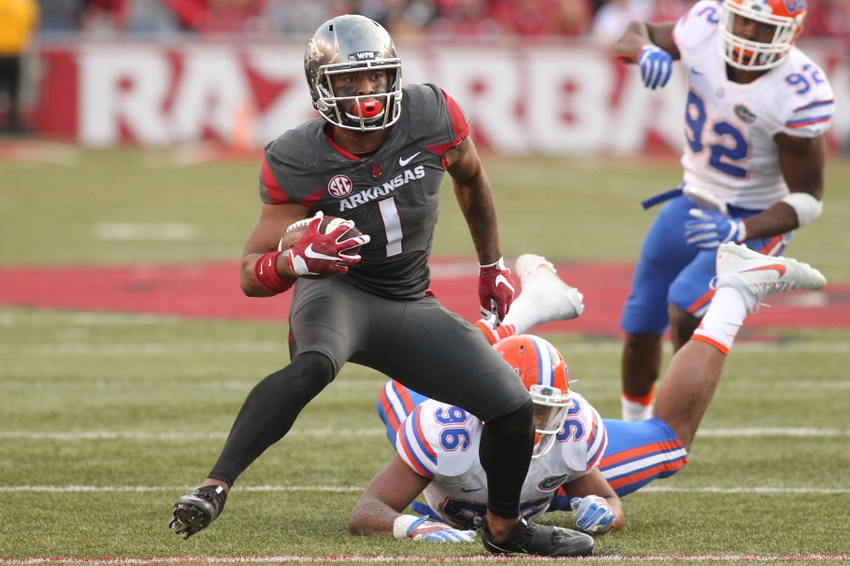 Last year it looked like Leonard Fournette could very well bring the Heisman to the bayou. That is until he faced the Alabama and Arkansas.
Arkansas has faced LSU with the ungodly running back, Leonard Fournette, two times. Two times the Hogs have shut down Fournette. Could they do it again this year?
Last year, Arkansas held Fournette to 91 yards on 19 carries. The year before, the Razorbacks held him to 9 yards. As good as 2014 is, it's the 2015 stats that are important in this situation.
For one, last season Arkansas held Fournette to under 100 yards AT LSU. This is very important for the Hogs. If they can demoralize this Tiger offense and the run game in Death Valley, there is no reason they can't do it in Fayetteville. Whether you want to admit it or not, the home field advantage is real and the Hogs have it this year.
Secondly, the Arkansas defense last year was not much better that they are this year. Let's be honest with ourselves here. It's just about the same. One difference is as of last game, coach Bielema and his staff are looking to make changes to improve. As a result of these changes, the Razorbacks played their best game defensively last week against 11th ranked Florida.
There's no denying that the Hogs are on a roll right now. The defense played lights out last week and if they can keep the momentum going, there is no reason Arkansas can't have a three-peat victory over LSU.
More from Razorbackers
This article originally appeared on