Arkansas lineman shows his dance moves during stretching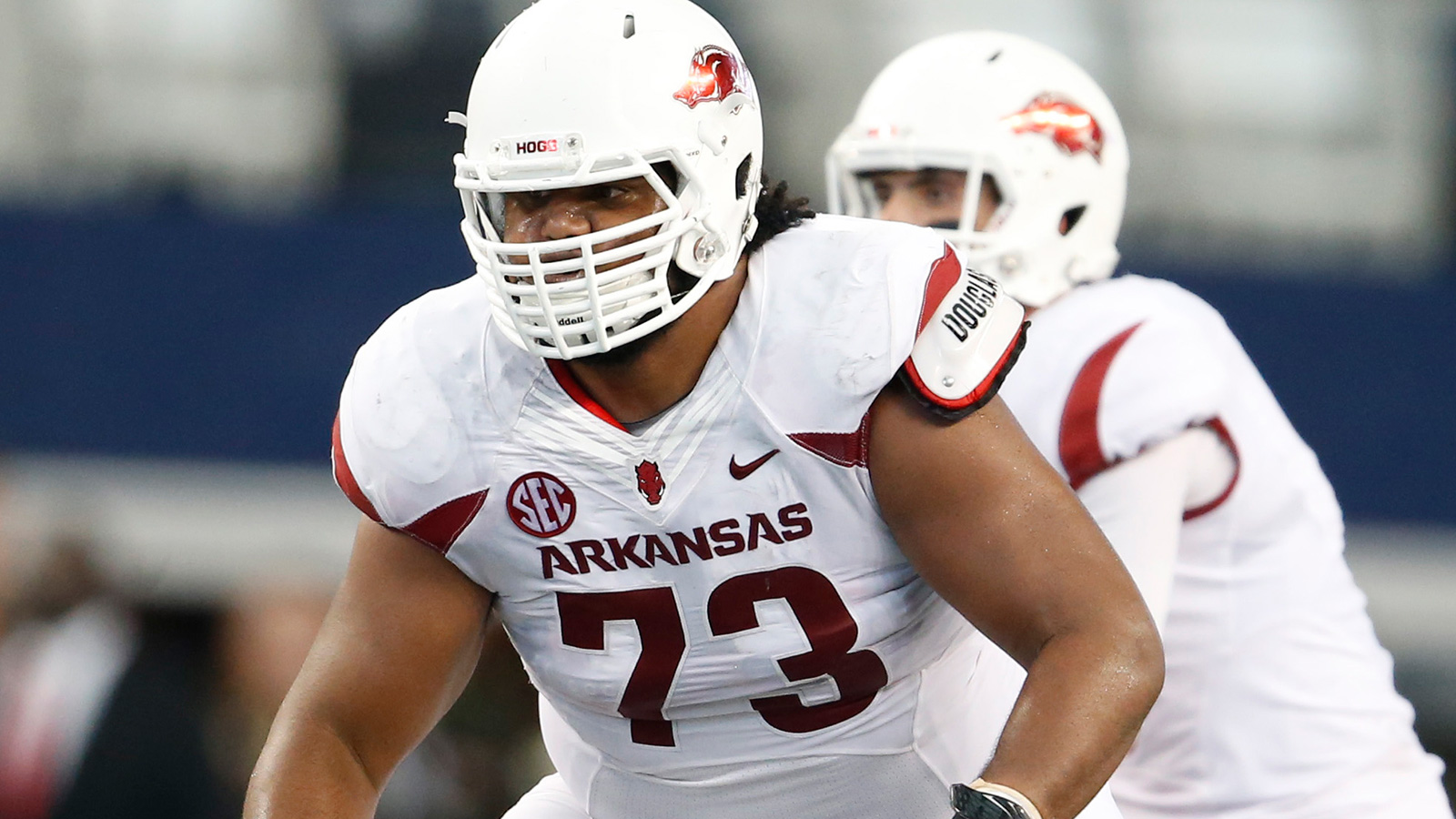 Arkansas offensive lineman Sebastian Tretola knows how to have fun on a football field. Just last year, Tretola — listed at 6-foot-5, 350 pounds — threw a touchdown pass on a trick play against UAB and had a fake Heisman Trophy campaign video released by the school.
Tretola had another viral moment Thursday, and while this one wasn't quite as newsworthy, it was still entertaining. On the Razorbacks' first day of fall camp, during a stretching exercise, beat writer Andrew Hutchinson captured Tretola going through the routines with the rest of the offensive linemen … but adding just a bit of his own spice.
Watch below: