Arkansas Fan Tyzilla Talks Belk Bowl (Video)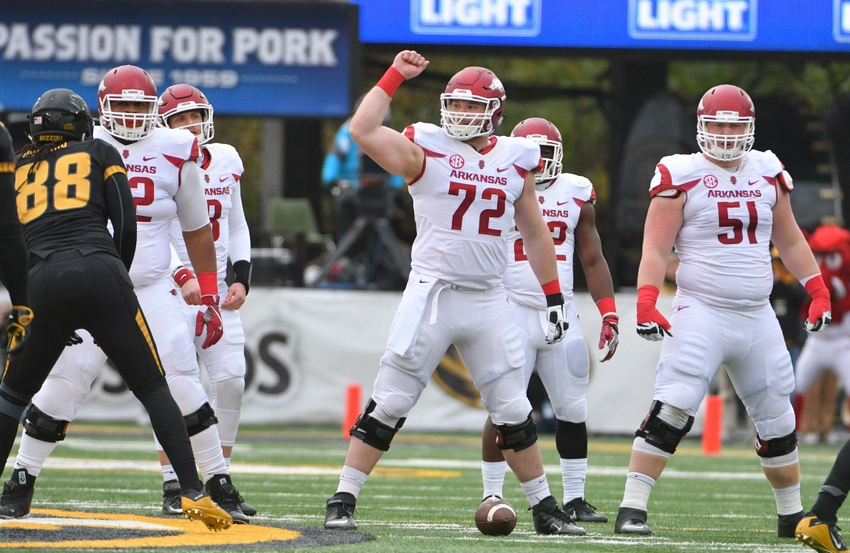 After a bit of a turbulent season, the Hogs have been invited to play Virginia Tech in the 2016 Belk Bowl. Arkansas fan and friend of Razorbackers, Tyzilla, gives his initial thoughts on the matchup.
Many of us, including myself, projected Arkansas to play in the Belk Bowl but I know most fans wanted the Taxslayer Bowl and the Florida weather. All in all, the Belk Bowl isn't a bad deal for the 7-5 Razorbacks.
The opponent, however, is what has me a little worried. Virginia Tech won the ACC Coastal division and lost to Clemson in the ACC Championship game but they are a pretty good team. I think we all know what teams that are for worse than pretty good can do to Arkansas. Shout out Missouri.
Founder of the "Pig Trail Network" and friend of ours, Tyzilla, gives us an initial breakdown of how he sees the Belk Bowl and what could be at stake here for the Razorbacks beyond just a bowl win. Especially as fans are beginning to stir after the regular season ending loss.
You can follow Ty on twitter here. I definitely recommend heading over to Ty's channel and watching some his Razorback related other stuff along with making sure you subscribe for great information and entertainment. You'll be able to also find some of his new content here, so be on the lookout for more coming your way.
Kickoff for the Belk bowl will be on December, 29 at 4:30 p.m. CT in Charlette, North Carolina. Also, go follow the Belk Bowl on twitter if you want to have som hilarity in your timeline. Tickets for the 2016 Belk Bowl between the Hogs and Hokies can be found here. Follow us for more all your in-depth analysis as the game gets closer. Woo Pig!
More from Razorbackers
This article originally appeared on