Gary Danielson calls out Bielema as the Donald Trump of college football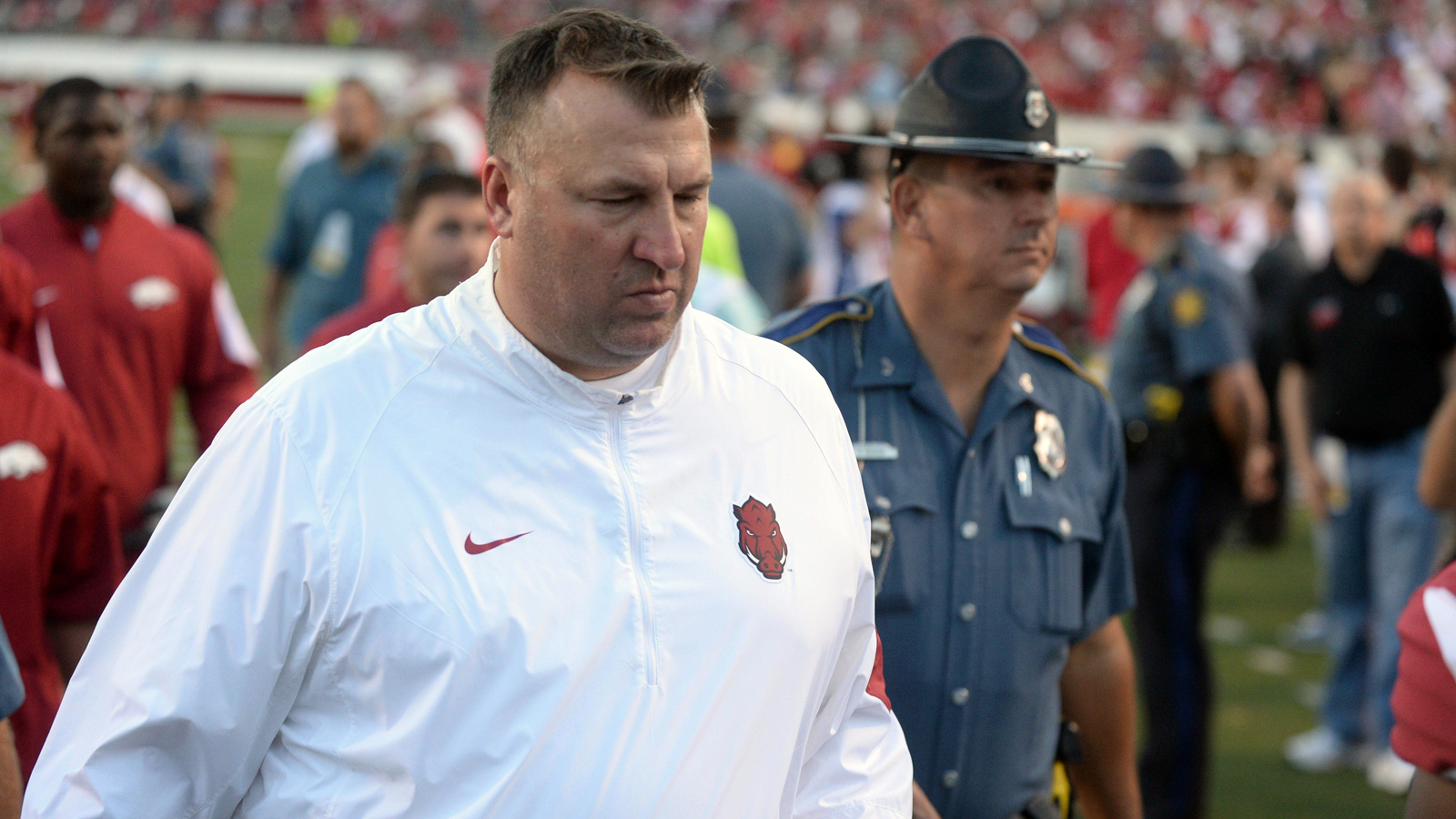 Bret Bielema was arguably the biggest loser of the second weekend of the college football season after his ranked Razorback team was knocked off by MAC opponent Toledo in Little Rock, by a score of 16-12. The upset loss was compounded by the fact Bielema took shots at Ohio State on the quality of competition on their schedule as opposed to the schedule Arkansas will face this season during Wednesday's SEC teleconference call.
Now the Razorbacks will enter conference play with at least one loss on their record and find themselves out of the latest AP poll all together.
CBS SEC broadcaster Gary Danielson was the latest to pile on Bielema, as the former Purdue quarterback joined The Dan Patrick Show to discuss his thoughts on the Razorbacks coach.
"I love Bret Bielema," Danielson said. "I've known him since [his days at] Iowa. … I think he's a great head coach. But he's treading in the area of being like the Donald Trump of college football. He doesn't have a private jet. Donald earns it, you gotta back it up when you are a college football coach.
I couldn't believe Arkansas threw the ball 53 times in a game that was a 16-12 game. That's incredible to me. I'm shocked of the style that Dan Enos has brought to the game… that's not the way Bielema visualized his football team"
MORE NEWS:
Want stories delivered to you? Sign up for our College Football newsletters.