Rich Rodriguez on Scooby Wright's injury: "I don't think it's bad — MCL, ACL or whatever"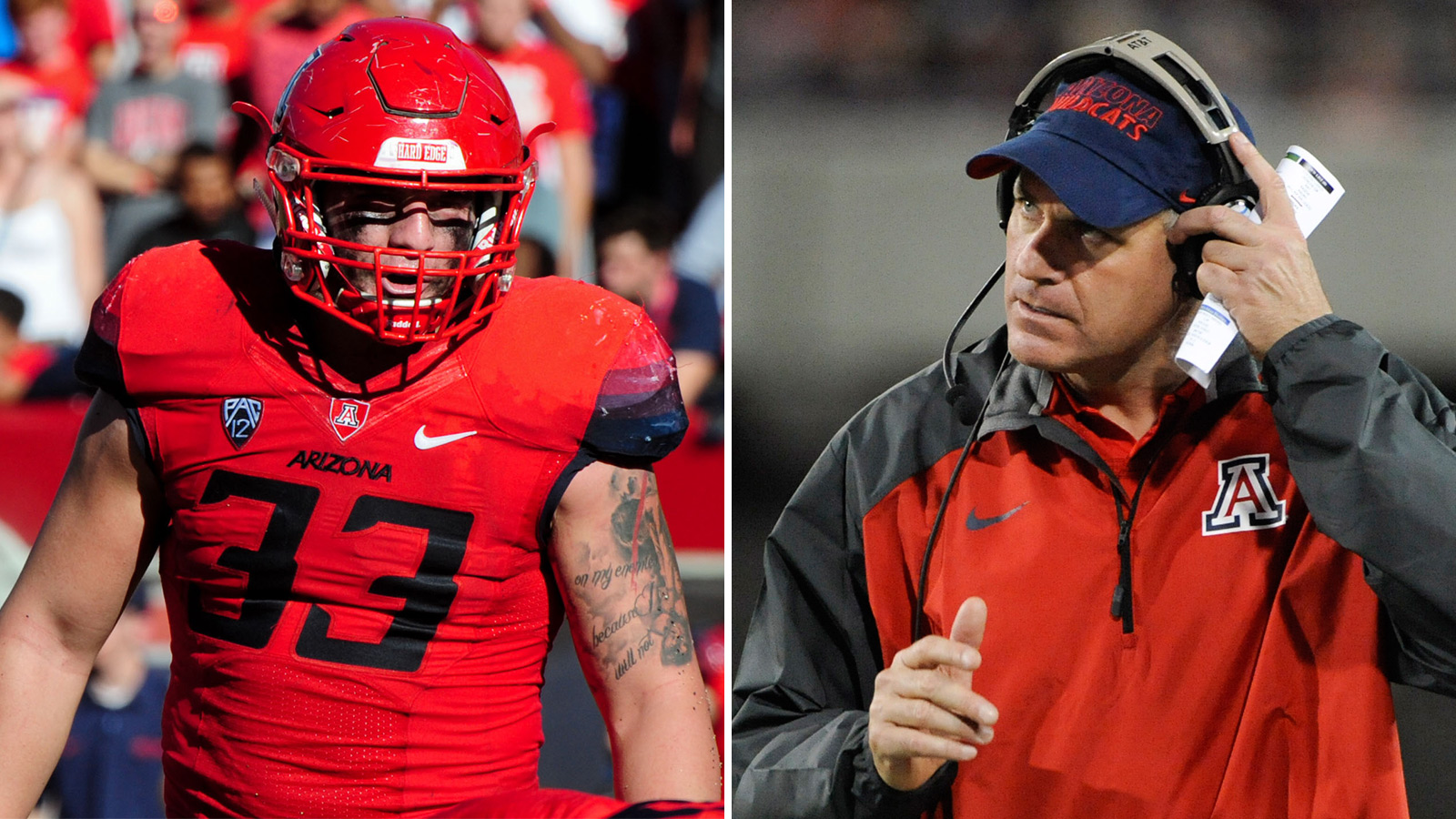 During the season opener, a team has two goals: get the win (plus the early confidence) and stay healthy.
The Arizona Wildcats got the win, just barely, narrowly defeating the University of Texas at San Antonio by a score of 42-32. They did not, however, remain entirely healthy. In fact, in the first quarter, the 2014 Pac-12 South champions lost the biggest playmaker on their roster: Scooby Wright.
In a postgame interview, Arizona head coach Rich Rodriguez shared his initial thoughts on the injury.
"I don't think it's bad — MCL, ACL, or whatever. But I hate to speculate. We'll see what happens," said Rodriguez. "Last week, he had shin splints, a common irritation […] But it was something else."
The linebacker, a junior, recorded 163 tackles and 14.0 sacks during his ridiculous 2014 campaign. He also took home nearly every defensive award imaginable during the offseason.
Scooby Wright's left knee injury not expected to be season ending, CBS Sports has learned. http://t.co/MNrzTCfCUF

— Dennis Dodd (@dennisdoddcbs) September 4, 2015
CBS Sports adds that "preliminary reports" have shown that the injury does not appear to be season-ending.
(h/t AZ Central)
MORE NEWS:
Want stories delivered to you? Sign up for our College Football newsletters.