Arizona vs UCLA live stream: Watch Wildcats vs Bruins online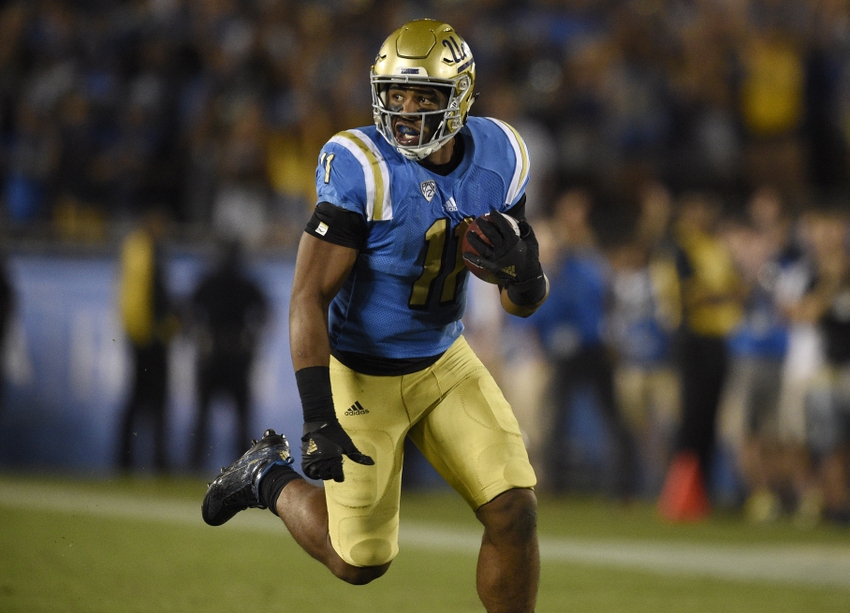 Here's how you can watch Saturday night's Arizona vs UCLA game from Pasadena online.
The UCLA Bruins are just another example of a team that might be out of the College Football Playoff race after starting the season ranked. UCLA is just 2-2 through four games and the Bruins, outside of Josh Rosen, haven't been overly impressive in any area of the game.
Moreover, Rosen has passed for 1,165 yards and five touchdowns with four picks, which need to get under control, and a 62 percent completion rate. Six receivers, led by Darren Andrews, have reached the 100-yard mark on the season.
For UCLA to have success in the Pac-12, the Bruins need to take some pressure off Rosen and focus more on the run game with Soso Jamabo. He has 198 yards and three touchdowns on 4.8 yards per touch, but gets lost in the offense too much.
Arizona will be without starting quarterback Anu Solomon for the third straight game after getting injured in the season opener. His knee might be worse than originally thought as he was listed as questionable in each of the past two weeks, but is already ruled out against the Bruins.
It's a crucial matchup to be without a starting quarterback, but luckily for the Wildcats Brandon Dawkins has proven to be effective. In fact, he has passed for 625 yards and three touchdowns with a 61 percent completion rate and only one interception in three-plus games.
Dawkins also leads a strong run game with his dual-threat ability. He has put up a team-best 391 yards and seven touchdowns on 8.9 yards per carry. His explosiveness through the air and on the ground might leave Solomon without a job when he comes back and create problems for UCLA.
Here's how you can watch Saturday's Arizona vs UCLA game online:
Date: Saturday, October 1
Start Time: 10:30 p.m. ET
Location: Pasadena, CA
Venue: Rose Bowl
TV: ESPN
Live Stream: WatchESPN
UCLA had a tough loss to Stanford last week, but a nice bounce-back win over Arizona would be a good way to jump back into the Pac-12 title conversation.
More from Saturday Blitz
This article originally appeared on