Arizona Football needs to find help at Back-up Positions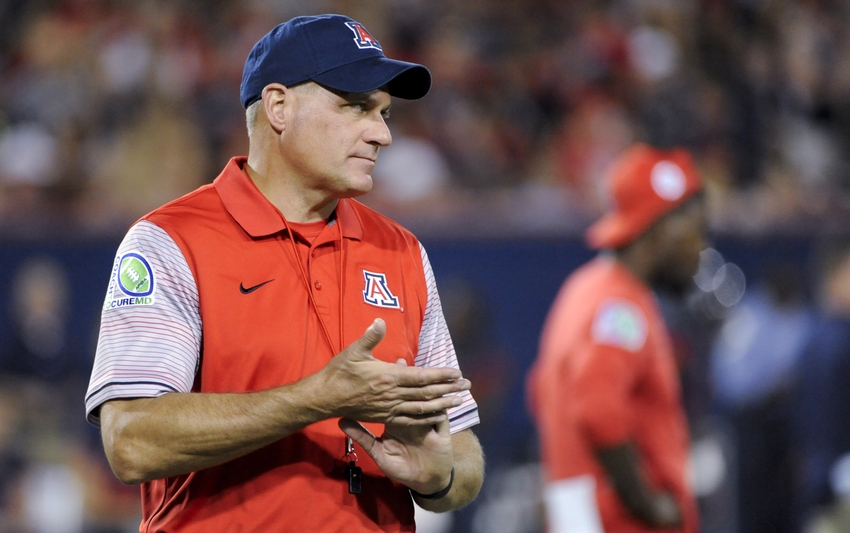 Following last night's heartbreaking loss to the 9th ranked Washington Huskies, Arizona Football finds themselves in need of help at key positions. 
Poor recruiting, bad development, bad luck, etc. you name it. Everything that could feasibly go wrong for a major division one football program has seemed to go wrong for Arizona in recent years.
Last night the Wildcats fought, they rallied, but ultimately came up short in their bid to upset the visiting Huskies in overtime.
Trailing 28-21, the Wildcats were looking for the electric duo of J.J. Taylor and Brandon Dawkins to help rally their Cats.
However, as luck would have it, Taylor would take a hand-off to the right, slashing through defenders before being taken down, getting his leg rolled in a pile. Grimacing in pain, he hobbled off the field, and to Arizona fans' dismay, we have learned he has broken his ankle, and will likely be out 6-8 weeks.
Following the injuries to Nick Wilson and Taylor, as well as the dismissal of Orlando Bradford, the Wildcats now look to Zach Green, the lone, healthy, scholarship running back currently on the roster.
Every year it seems to the same story, the Wildcats lose a few key starters, that ultimately proves to be detrimental. Plus, the schedule doesn't appear to get any easier following the next string of games against; UCLA, Utah, USC and Stanford.
Even with the emergence of Dawkins, and Wilson's questionable health moving forward, Cats are going to need nothing short of a miracle if they hope to make a bowl game this season.
To make matters worse, disregarding Utah, who the Wildcats have not lost to under Rich Rodriguez, the Wildcats are a combined 1-9 against USC, UCLA, and Stanford.
Arizona is going to have to get creative here, should the oft-injured Wilson struggle to stay healthy moving forward like seasons past.
With the inspiring play of Dawkins of late, I think Arizona has to go with the big, athletic QB by default, given the Wildcats' questions at running back, and his ability to run.
It will be interesting to see what happens in the coming weeks and whether Arizona lives up to that Hard Edge mantra, despite all the adversity. Bear Down, Arizona!
This article originally appeared on