Arizona Football: A Fond Farewell Letter to our Senior Wildcats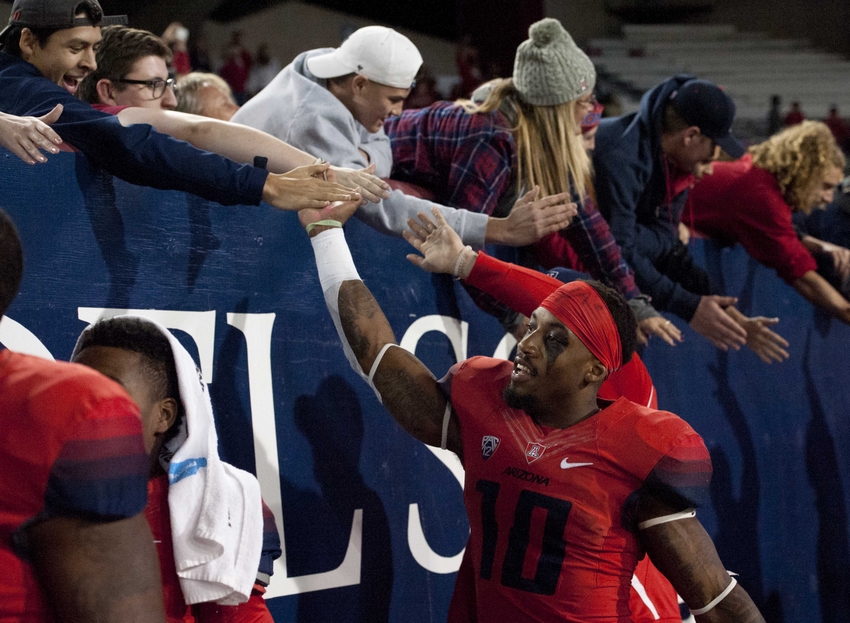 From Zona Zealots, this is our fond farewell to our Wildcat Seniors, despite the rough season, we are sad to see you after all the hard work you have put in.
Dear Seniors,
We thank you! We know this season has been difficult, but regardless you stuck with it!
It has been 1,184 days since your first college football game. For guys like Sani Fuimaono, and Josh Kern, it has been even longer.
During your time, you have seen players and coaches come and go, but to our seniors who stayed in Tucson, you have stuck it out and you have persevered.
In a season that could possibly be forgotten, you walked off the field one last time on Friday night, victorious.
Months of anguish, suffering crushing loss after crushing loss, and the void of playing without one of your fellow teammates stopped for a single moment, your moment, donning the Arizona Red and Blue one last time.
Years from now, you will recall the countless practices, workouts, film sessions, and all the long-lasting memories. While you will never again play football for the University of Arizona, you always remain Wildcats. Wearing a jersey or not, you will always be a Wildcat for life!
You decided to come here for a reason. And you decided to stay here for a reason. Your WIldcats fans are just saddened that our time together as fans and players has come to a close!
We want to thank you for your loyalty, your hard work and your dedication. You have truly embodied the Wildcat Spirit, and you too know what it means to Bear Down!
So thank you again, Seniors! BEAR DOWN!
Best Regards,
Zona Zealots
This article originally appeared on