Arizona Football: 6 Thoughts fans should ponder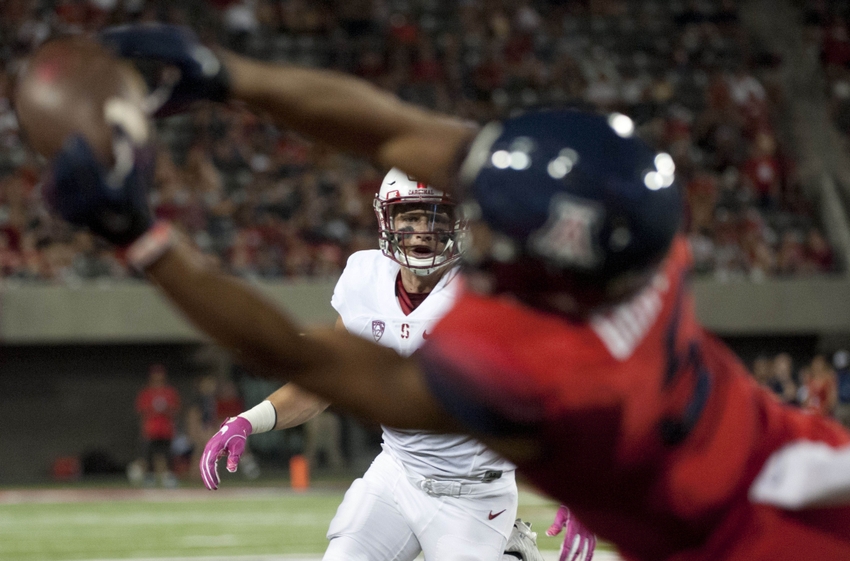 Taking in all these Arizona Football losses is hard to take for all involved including the fans, here are some suggestions to get everyone through it.
This is an opinion piece, I will just say that up front, and then offer you this quote to ponder care of Arizona Football legend Rickey Hunley's favorite quotes from Bob Marley:
"You never know how strong you are, until being strong is the only choice you have."
No. 6 – Being a fan is to support your team no matter what, and to accept the good with the bad
Fans are one of the pieces to the puzzle of success. They support system for your team. When things are great, you cheer and show them your happiness, and when things are rough, you try to help motivate them by supporting them.
There are a couple of schools of thought. One is to 'knock them down and build them up, ' and this is kind of an old school approach, didn't work for Byron Scott on the Lakers. Why? He is coaching millennials, not baby boomers. HUGE DIFFERENCE! When I coached basketball for 12 years, this was my least favorite motivation technique, never used it and got rid of coaches who did.
The other way is to constructively give criticism. It only works if the players know you care about them. If you are the coach, you have to mimic the attitude you want the players to have and stress that they only lift each other up and not put each other down.
Now, as a woman who has never played or coached football, I know there is a male element here, and there is a certain level of Bootcamp mentality needed amongst teammates for motivation. But every player is different. What might work for one player, won't work for another player. Plus, if things get out of hand, most players are used to yelling and screaming from their high school days, and they wouldn't have wanted to play at the collegiate level if it was all rainbows and unicorns.
There has to be a happy medium, or you lose those players who won't respond in this day and age to being torn down.
I am not talking to the coaches though here; I am speaking to everyone else. Having fans tear you down and ask for the head of your coach who you are glued to for most of the school year is not motivating, plain and simple. Think of yourself. If you are at work and all anyone did when they wrote you up or talked to you in email or walked by your desk and spoke to you, was a put-down. Would you be motivated? Didn't think so.
No. 5 – Consider you may not know everything
Saturday night was hard to take all around after the Arizona Wildcats Football team lost to Stanford, not quite a blow-out like last season, but a significant loss none-the-less. As hard as it was for fans, it was more difficult for the football players, coaches and all of their family members.
In the media room at Lowell-Stevens Stadium, the camera's started rolling as soon as Arizona Head Coach Rich Rodriguez stepped up to the hot seat. He was followed into the room by his whole family; wife Rita, son Rhett, daughter Raquel, his sister-in-law and his mother-in-law. They had just celebrated Rhett's senior night at Catalina Foothills high school the night before, a jubilant event.
It went as predicted, some questions he didn't want to answer and some he was willing to answer. Then came the players, visibly upset. Jacob Alsadek, Demetrius Flannigan-Fowles, and brand new running back Samajie Grant. It wasn't pretty, and they explained how frustrated and upset the team was at their performance, they know they can do better. Football is a team sport, however, so if Rich Rod has lost half of his team, then that is the struggle at this point.
Alsadek explained that most of his teammates were taking this loss deeply. Samajie Grant explained that he blames himself, and he's not the only one taking responsibility for the loss. Not one player made excuses.
Talking with the players, and their parents, you find out just how much they care, and they want fans to understand that they are working very hard, learning new plays every week, and attempting to adapt to the ever-growing injury ridden position rotation. If your teammates are constantly changing, the quarterback is always changing, your attempts to get some consistency is difficult.
No. 4 Back off of the coach, we all knew this was a rebuilding year before the season began
I always look forward to listening to Rich Rod on Monday, long after he's had time to cool down. The team has discussed the loss, and he has hope once again that his team will execute what they had practiced all week.
Most of the time, Rodriguez has explained previous losses as being due to unforeseen injuries, missed assignments, lack of execution, and not getting turnovers.
And he's absolutely, right! This coach is not one to bullshit the media, and he says what he thinks in any manner he sees fit.
Although, we believe he is also right when he speaks about what fans think. He looks for the fans to support his team no matter what. Why? Because they all care about winning, and even they aren't performing up to par, they still need fans support to keep going. If the fans give up on them, it will be hard to keep the 'drive to succeed' torch burning.
"If you haven't played or coached–your critical assessment of a guy probably doesn't warrant much of my attention" RR on Fans w/Opinions

— ZonaZealots Go Cats! (@ZonaZealots) November 1, 2016
A lot of fans and most of the media was critical of Anu Solomon due to his back-to-back three-and-out attempts. Coach wants everyone to get that they may not understand everything he was up against, including Stanford's 'really good dudes.' You can add the descriptor huge to good in that sentiment.
"Some of the things that don't work right weren't his fault, again that's where some people don't know the entire situation," RR on Solomon

— ZonaZealots Go Cats! (@ZonaZealots) November 1, 2016
The UofA isn't the only school who has had a revolving quarterback door, and rival ASU has suffered a similar fate.
A total of 22 different quarterbacks have started this season, led by ARIZONA and ARIZONA STATE with three each per @Pac-12

— ZonaZealots Go Cats! (@ZonaZealots) November 1, 2016
Rodriguez explained that most of his players still care about winning and divulged that there were some he needed to work with. These players are usually stars on their high school teams, they are used to winning all the time, and losing isn't easy to bounce back from when you are used to being a winner.
"I think it's comical of any quarterback play when they one never coached it or played it" Rich Rod on QB commentary

— ZonaZealots Go Cats! (@ZonaZealots) November 1, 2016
In contrast, bandwagon fans tend to wrap up their feelings of success in their own life with their team's success. If Joe Shmo fails at work, they don't have the entire company demeaning them, yet Joe Shmo feels empowered on social media to do just that to student athletes.
These young men are someone's brother, someone's son. I cannot imagine how it would feel to put in that much work mentally and physically only to not get the result you set out to do only to be ridiculed by people who think they know the answers but have no experience.
Arizona Football: Commit Cody Shear preparing for Tucson (Video Interview)
I get it, as a fan, I am truly bummed out. What I see is certain players trying to take the team on their shoulders, wanting to be the hero and possibly doing too much. They know if they could just make one or two great plays in a series, maybe their teammates will rise to the occasion and it will give the team a lift to a victory.
Hopefully, these struggles are bringing the team together, and they can learn life lessons. They are not giving up, and fans should not give up on them. If you just cannot stop criticizing and pulling out your pitchforks asking for a firing of coaches, just don't watch.
I was sitting next to an Arizona alum on the way back to Los Angeles from Homecoming weekend, his name was Nicholas, he was still happy and enjoying his last hours of the weekend. He said it hurt too much to watch, so he just doesn't watch. But he doesn't slam the team either, and he still hopes they do well and is a Wildcat fan for life.
No. 3 – Everyone needs to Bear Down and Rise up
Message to the Players: Those who care, we can tell, and we know you are trying. Those who are injured, we hope you get better, and it sucks that you got hurt. Those who don't care, or feel badly because you are losing and feel like giving up, this is when a true Wildcat bears down and rises up.
Message to Fans: Face it, this isn't Arizona's year to get championships, so are you only a fan when the team wins? Maybe you don't know the whole story. You aren't a coach, a player or an AD, so maybe don't assume that the team doesn't care and the coaches aren't giving it 110 percent. We know it sucks to lose, but hey, sometimes you win, and sometimes you lose.
Calling for firings is not always the cure, it's the easy way out, but may not solve anything. Firing the coach may also prolong the time you wait to have a winning team again.
This coach has a pretty good record and winning seasons, so don't be so quick to pull the trigger. By the way, there is a great class coming in, and you have a lot to look forward to, and for that, you can thank the coach who hired new coaches who are getting it done on the recruiting trail.
No. 2 – Wins are sweeter in a losing season.
Case in point No. 1: The Cubs fans stuck with their team for almost 80 years to get into the World Series, they went to the games and kept supporting their team. Today they are having the time of their lives watching their Cubbies compete on the national stage for the World Series.
Case in point No. 2: If you are a Lakers fan, you understand how difficult it is to support your team, but you do it win or lose. You celebrate when you win, and you take it hard like the team does when they lose.
No one likes to lose, and no one goes out on a court or a field to lose a game. Lakers fans today, now that they have a young successful coaching staff, a new attitude and young players buying into the system, fans are ecstatic. They know it is a rebuilding year and any more than 17 wins will be an accomplishment, and this season they are hopeful and ready.
It won't be 80 years for Arizona to see some success, but one thing's for sure, its times like these that make winning in the future that much sweeter.
No. 1 – Encouragement is more motivating than ridicule
Think of a time that you were encouraged, that everyone around you had your back. Wasn't it easier to succeed? I think the days of being taken seriously only if you are severely critical is waning. Just my opinion.
RichRod says struggling Cats had one of most 'enthusiastic' practices of season. 'They're into it…still enjoying football.'

— Anthony Gimino (@AGWildcatReport) November 2, 2016
I played french horn in high school. My first conductor was constantly putting me down when I made a mistake, and basically told me she had no faith in me. She moved away, and I got a new conductor. Mr. Gagliardi, I will never forget him, he believed in and appreciated me. He was so happy to have a French horn player because then he could have the orchestra play music which wasn't possible without a French horn player.
He always encouraged me, "You can do it Shereen!" He also didn't hesitate to correct me, and it didn't phase me because he cared about me and wanted me to do well.
Because of his encouragement and constructive criticism along with caring and the desire to see me succeed, I was able to play a solo at the city's marching band competition, and we came in 2nd.
I will never forget Mr. Gagliardi for that and the life lesson he taught me. It's all about perspective, timing and attitude. I know I am overly positive, but heck there has to be some balance with all the negativity out there, am I right?
Beardown and Rise up Wildcats! One more win would be nice. More would be better!
This article originally appeared on