AP Poll: Reaction to Louisville football's ranking in week two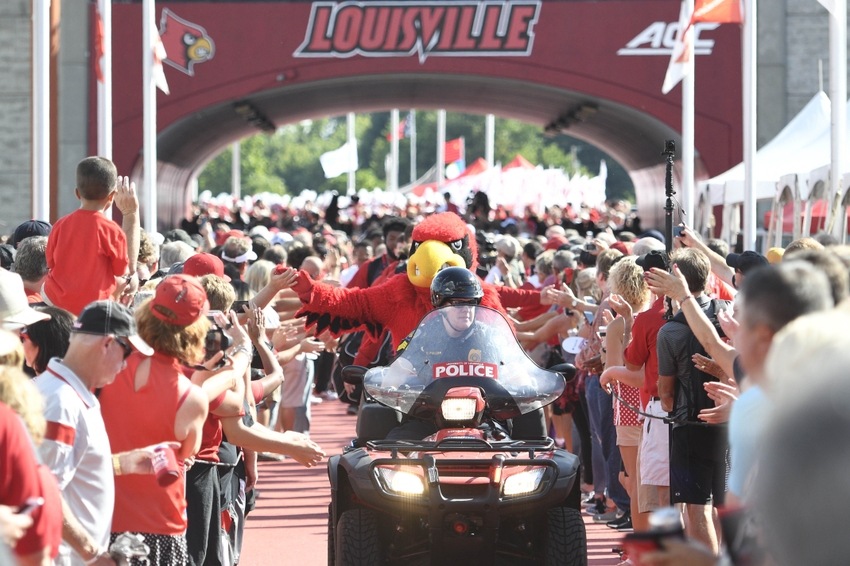 The Associated Press released their ranking for week two earlier this afternoon. Did they rank Louisville football in a fair spot heading into this weekend?
After the first weekend of college football, there were many teams that fell short of their preseason ranking. Unfortunately for those teams, the Associated Press flipped the script big-time in week two as there are now four teams in the top 25 that were unranked coming into season. Fortunately for Louisville football, they were also able to move up during this week's poll.
Four teams in the top ten, this week, made their jump into the elite after spending a week outside the top ten. It was a little surprising that teams like Texas and Wisconsin jumped so far up in the polls after just one win. However, to give both those programs a little credit, they did knock off the number five and number ten team's in week one.
The good news for Cardinals fans is that Louisville football came in at number 13 this week. While that is a solid spot for the Cards going forward, it was a little surprising to see them move up a full six spots after a win against Charlotte. At the end of the day, fans can thank Lamar Jackson's eight touchdowns and numerous top-25 teams losing for the Cardinals good fortune. 
Louisville football: 247 Sports makes preseason bowl predicitions
Here is the new top 15, according to the Associated Press:
Alabama
Clemson
Florida State
Ohio State
Michigan
Houston
Stanford
Washington
Georgia
Wisconsin
Texas
Michigan State
Louisville
Oklahoma
TCU
Louisville is among some premiere programs in this new poll. It feels pretty good to see the Cardinals sneak back into the top 15.
The Cardinals still have a lot of work to do this season in order to stay at the top of the polls. They will face number six Houston, number three Florida State, and number two Clemson before the season is over. Not to mention, Louisville plays Clemson and Florida State both by October 1st.
At the end of the day, being ranked number 13 is still solid. Hopefully the Cardinals can make another big jump after they play the Syracuse Orange this Friday night.
This article originally appeared on