Anonymous former Hurricanes player dishes the dirt on last season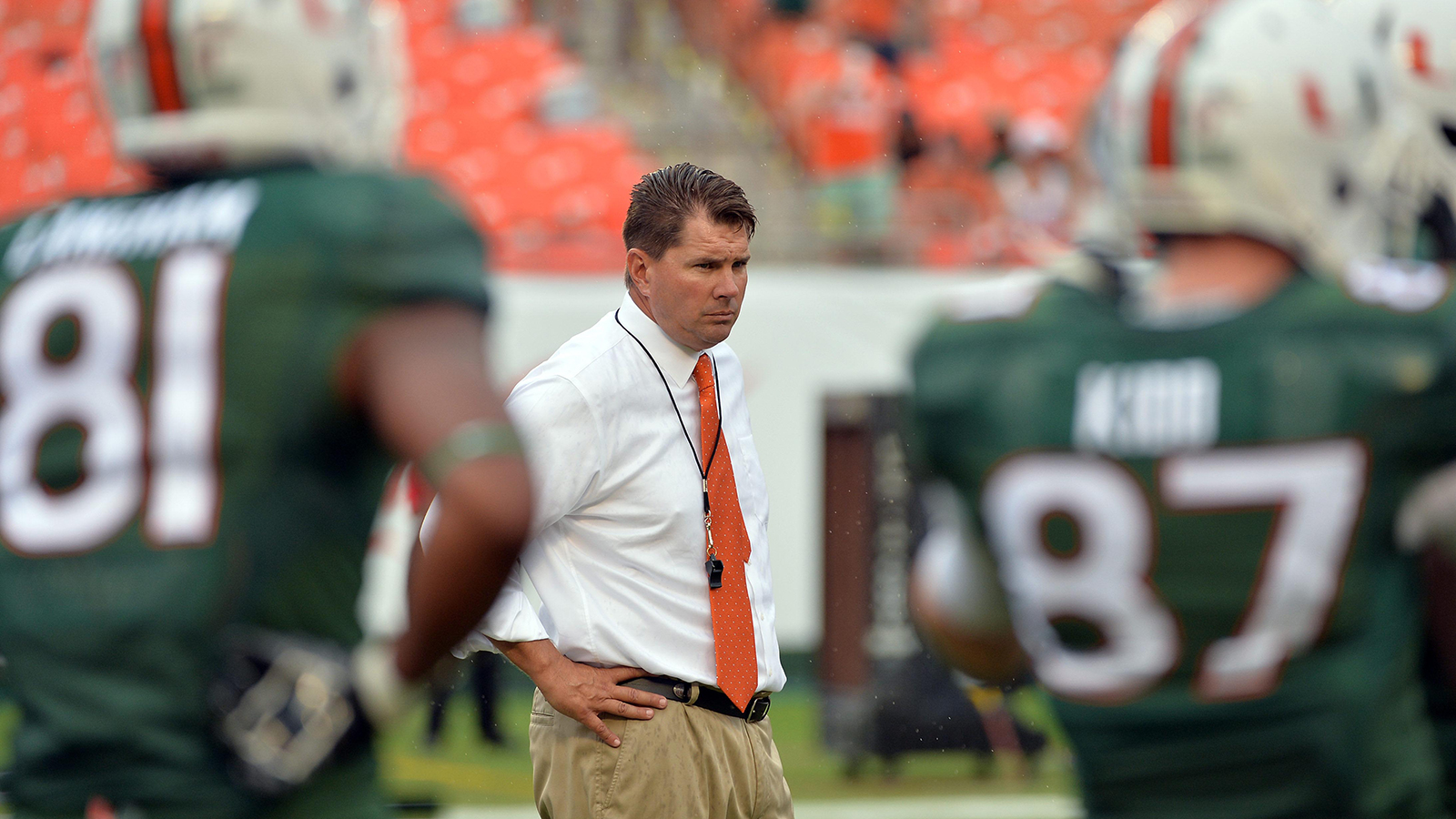 The temperature of Miami coach Al Golden's seat has been a hot topic since the end of the Hurricanes 6-7 season. Much has been made about the effort level of the Hurricanes players and the complexity of defensive coordinator Mark D'Onofrio's system.
In an attempt to shed some light on the behind-the-scenes issues with the Miami program, the Miami Herald interviewed a "respected, well-liked 2014 Hurricanes player, who has graduated and had no ax to grind, for a candid, honest assessment."
The player agreed to talk, but only if his identity was kept secret in order to preserve his relationships with the players and coaches.
Here are some of the highlights from the article.
When asked who is to blame for the Hurricanes losing season the player said it was 70 percent the players fault and 30 percent the fault of the coaches.
"Players have to want to be great," he told the Miami Herald. "And last year, there were a few guys who wanted to be great, but not everyone gave their all every play."
The player said another issue was that the team did not study D'Onofrio's playbook long enough to comprehend his complex defense.
"It's an NFL defense, a difficult system, and some college kids aren't ready for it and don't put in the time to learn it," the player told the Miami Herald. "It needs to be like a job, and some of the guys here don't treat it like that. I don't think he necessarily needs to simplify it. Some of the players just need to make it a priority to learn it and do it right."
The player also stated the the defense did not get to play as aggresively as the players would have liked.
"Some of the players wish coach D'Onofrio would let them play more instinctively and attacking more, and play more man coverage," he told the Miami Herald. "Against Florida State, we were attacking and playing a lot of man coverage in the first half. Then we got conservative and Jameis Winston picked us apart. Players want to play more man."
As far as head coach Al Golden, the player said he is, "A great guy. He's calm, cool and composed. But he comes across as a salesman. I wish he would be more open with us."
(h/t Miami Herald)