Am I Going To Oxford Saturday?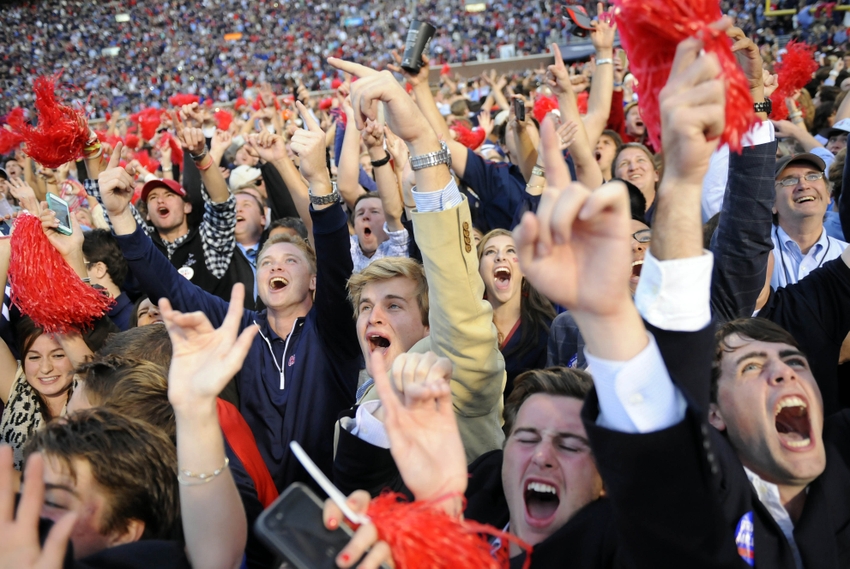 In my little circle of influence, I am considered a Mississippi State super fan.  So the question I will hear no fewer than a dozen times this week is "Are you going to Oxford Saturday?"
I will politely tell them no, I have other plans that day. But here's what I'd like to say to them:
AM I GOING TO OXFORD?  HEEEEEEEEEELLLLLLL NO!
I can think of no compelling reason why I would ever want to go to Oxford again.  I've been there three times in my life and I wasn't particularly impressed by my visits.
The last time I was there was Croom's  first year and Ole Miss won 20-3.  They fired David Cutcliffe two days later.  Doesn't say much for how they regarded beating us that year.
My personal record in Oxford is 1-2, but that one occurred a LONG time ago, before what I would call the modern era.  I haven't seen State win a football game there as an adult.  This has been a home team dominated series for the most part.  It is likely that trend will continue Saturday, which means the two things I hate the most will probably happen simultaneously – State will lose and Ole Miss will win.  And I'll be surrounded by their obnoxious fans.  A dreadful thought, without a doubt.
And while their fans are practically orgasmic about the Grove, it doesn't do that much for me.  There are some nice folks there, but they seem to have more than their fair share of jerks as well.  I guess if you drink too much Nyquil, it turns you into a jerk, which would explain the jerk phenomena, but I digress.  Heck, I don't even spend a lot of time in the Junction.  None of the setups in either place can touch what our crew has. Opposing fans who have visited our site marvel at our setup.
You hear a lot about the Square and all the wonderful restaurants, but my one experience on the Square was so average I don't even remember the name of the place.  It was extremely overpriced for what we got.  The Square doesn't get a second chance to make a first impression with me.
So hell no, I won't be going to Oxford Saturday or anytime in the foreseeable future.  This state is big enough for both of us to peacefully coexist as long as we keep our distance.
More from Maroon and White Nation
This article originally appeared on