All Eyes on the Big Ten and not the SEC?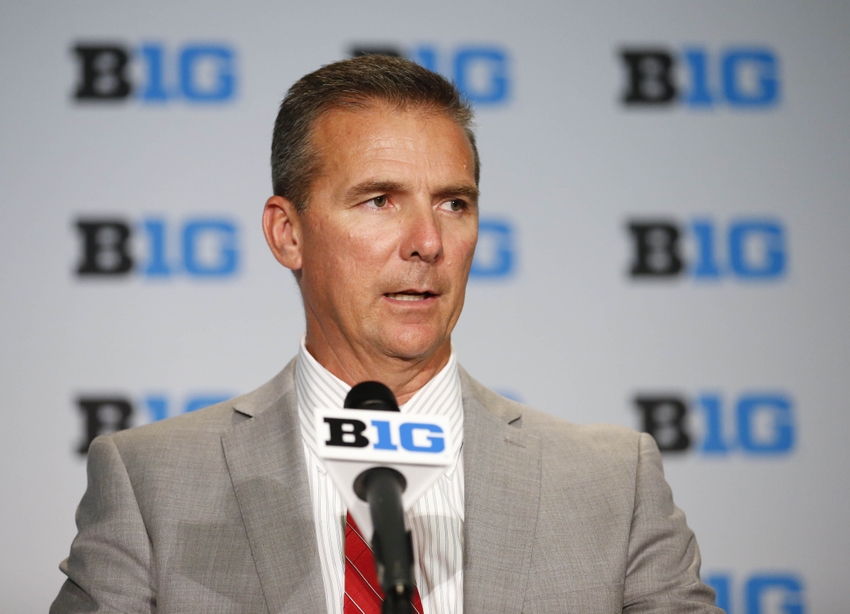 Saturday, all eyes will be on the Big Ten Conference.
Far and away the biggest game in college football on Saturday will be the Ohio State-Michigan game. As well as being a great rivalry game it will affect the college football landscape. There are two other games in the conference that everyone will have their eyes on as well.
Wisconsin will host 8-3 Minnesota and a win will send the Badgers to the Big Ten Championship Game and keep their playoff hopes alive. They will also be playing for the Paul Bunyan's Axe and for some reason that means a lot in that part of the country.
Penn State will host Michigan State on Saturday in an important game as well. The Nittany Lions won't be playing for an instrument used to cut firewood but a chance at a Big Ten East title. A win combined with an Ohio State victory and Penn State will play in the Big ten Championship Game with a chance of being included in the Playoff Committee's final four teams.
More from Scarlet and Game
In the SEC there is the Iron Bowl, a great rivalry game between Alabama and Auburn, but the game doesn't affect the SEC West Division standings this year. Well, that's about all there is in the Southeastern Conference unless you care about the Florida-Florida State rivalry game.
How the mighty have fallen. Instead of pundits asking the question can two SEC teams make it into the playoff, they wonder if two Big Ten teams will be included.
And this after four SEC teams were ranked in the top 11 in the Preseason AP Poll in August while the Big Ten only had two. In the latest AP Poll, which will probably be similar to the CFP rankings, the Big Ten has four of the top eight teams and each one of them has a chance of making the playoff.
All eyes will be on the key games in the Big Ten Saturday and there is one question you won't hear asked by the talking heads. Can the Big Ten Conference catch up to the SEC?
This article originally appeared on