Watch angry Nick Saban explode on Lane Kiffin on Alabama's sideline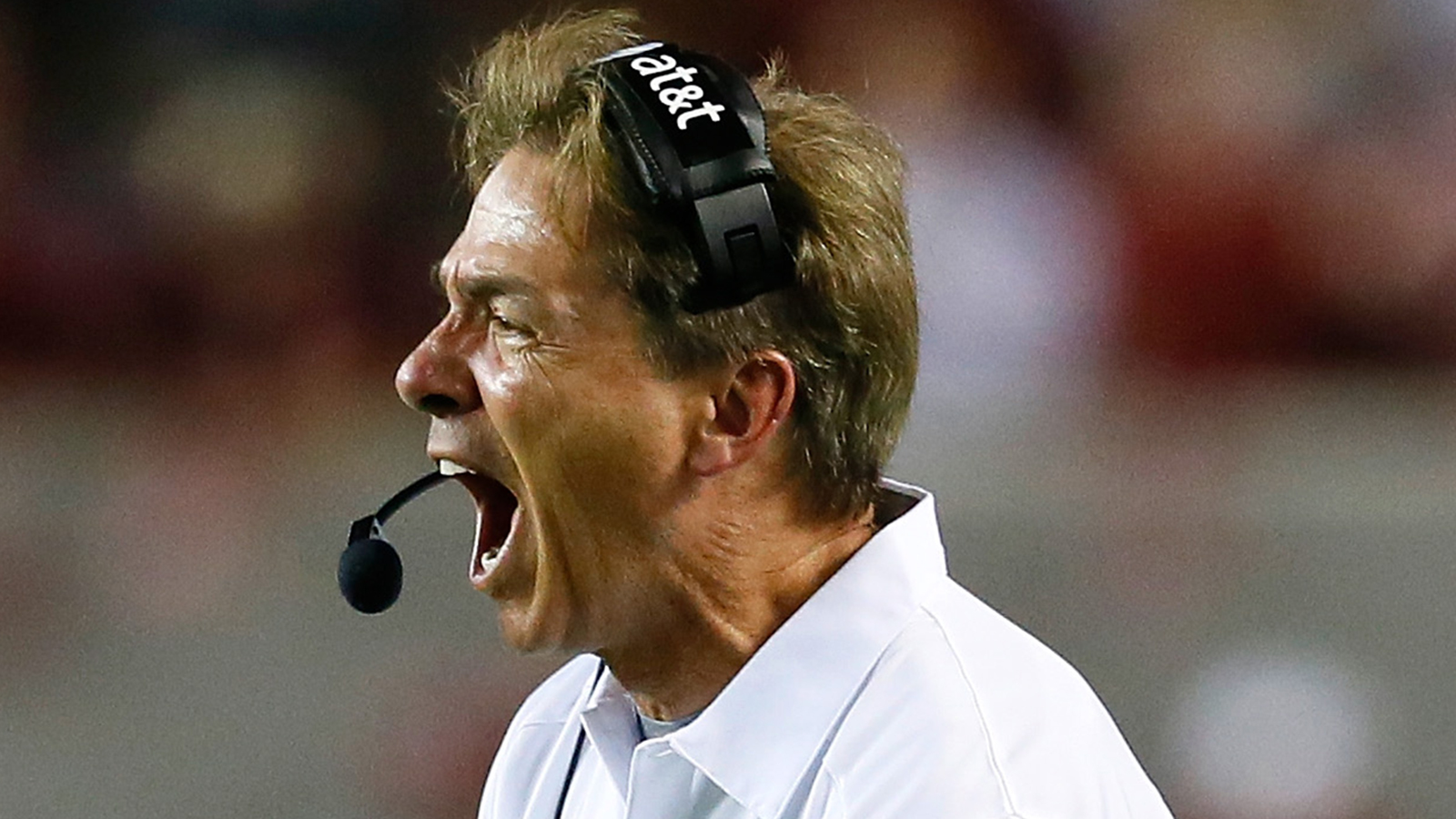 Alabama is now 2-0 after a relatively easy 38-10 victory over Western Kentucky Saturday.
While the win looked easy, there was one guy who wasn't impressed with the Crimson Tide's performance overall. That man? Well, Nick Saban of course.
Watch below as you'll see Saban absolutely go beserk on offensive coordinator Lane Kiffin. The crazy part is, it was in the closing seconds of a four-touchdown win. And the Alabama offense wasn't all that bad. Overall, the Crimson Tide put up 475 yards of total offense Saturday, including over 350 yards through the air.
Oh, and if there were any doubts about it, Saban made no mistake after the game: Yes, he went after Kiffin.
Saban on his interaction with Kiffin during the game: "There were no arguments. Those are called ass-chewings."

— Cecil Hurt (@CecilHurt) September 10, 2016
The question now? Will that offense be any better when the Crimson Tide face Ole Miss — a team that has beaten them two years in a row — next week?
In Saban's defense, maybe the Rebels are in the back of his mind, causing him to get so fired up Saturday.