Could Nick Saban take any Power 5 team to a national championship?
Many people, upon learning I cover college football for a living, often ask me: What do you during the offseason? I usually tell them, there's no offseason. Not with Signing Day, spring football, conference meetings and the like.
I'm not going to lie, though. Late February is about as dead as it gets. I'm just happy that you guys send in mailbag questions, so I get the opportunity to take a break from mock brackets to reengage the football side of my brain.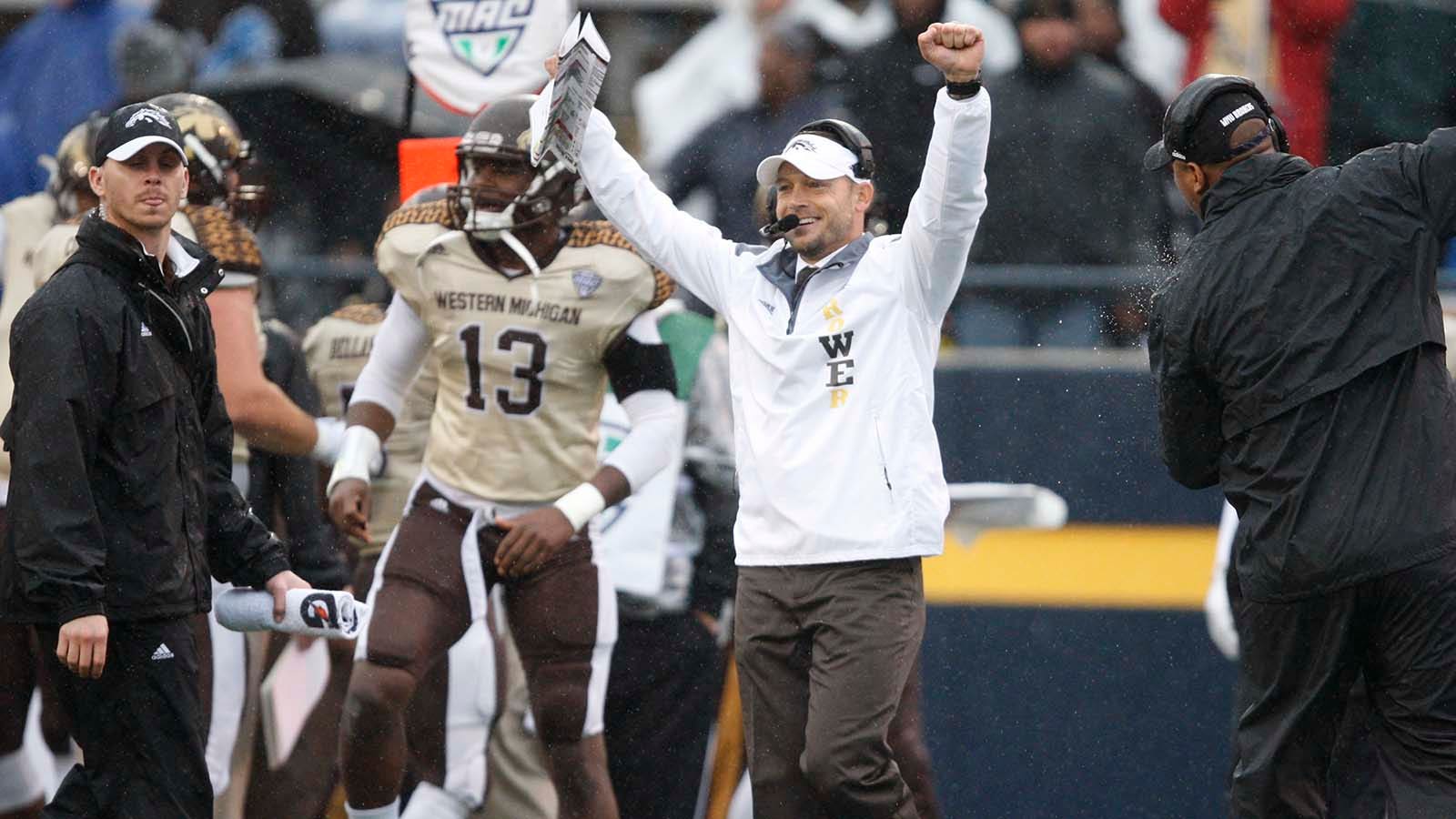 When P.J. Fleck was hired at Minnesota I found myself wondering, can any Power 5 program be a championship winner? In other words, could Nick Saban turn Minnesota into Alabama?
— Rod, Sidney, MT 
Definitely not, and in fact, Saban has already proven that. Before he would go on to win five national championships at LSU and Alabama and cement himself as arguably the greatest coach in college football history, Saban went a modest 34-24-1 in five seasons at Michigan State.
Admittedly he did not inherit a great roster (the Spartans hadn't posted a winning record in the four seasons before he took over), and who knows what he might have built had he not left for LSU following a breakthrough 9-2 season. But even the sport's premier recruiter had to deal with the same limitations in East Lansing as every coach there, Mark Dantonio included. Maybe he wins a Big Ten title. But nothing like the sustained success he's having at Alabama.
And Michigan State is better positioned than Minnesota.
Now, could Fleck turn the Gophers into a much better team than they've been for the past several decades? Absolutely. Glen Mason had a 10-win season there in 2003. It's reasonable for Minnesota to expect better than seven or eight wins from time to time. But for the most part, the Myles Garretts and Deshaun Watsons of the world are not going to suddenly start flocking to Minneapolis in droves. Right now, fans are stoked that Fleck just landed a commitment from three-star QB Brennan Armstrong.
We'll know Fleck is the real deal if he gets the Gophers to Indianapolis within the next few seasons. If he is, in fact, the next Saban, however, he's going to have to then leave for a blue blood in order for us to find out.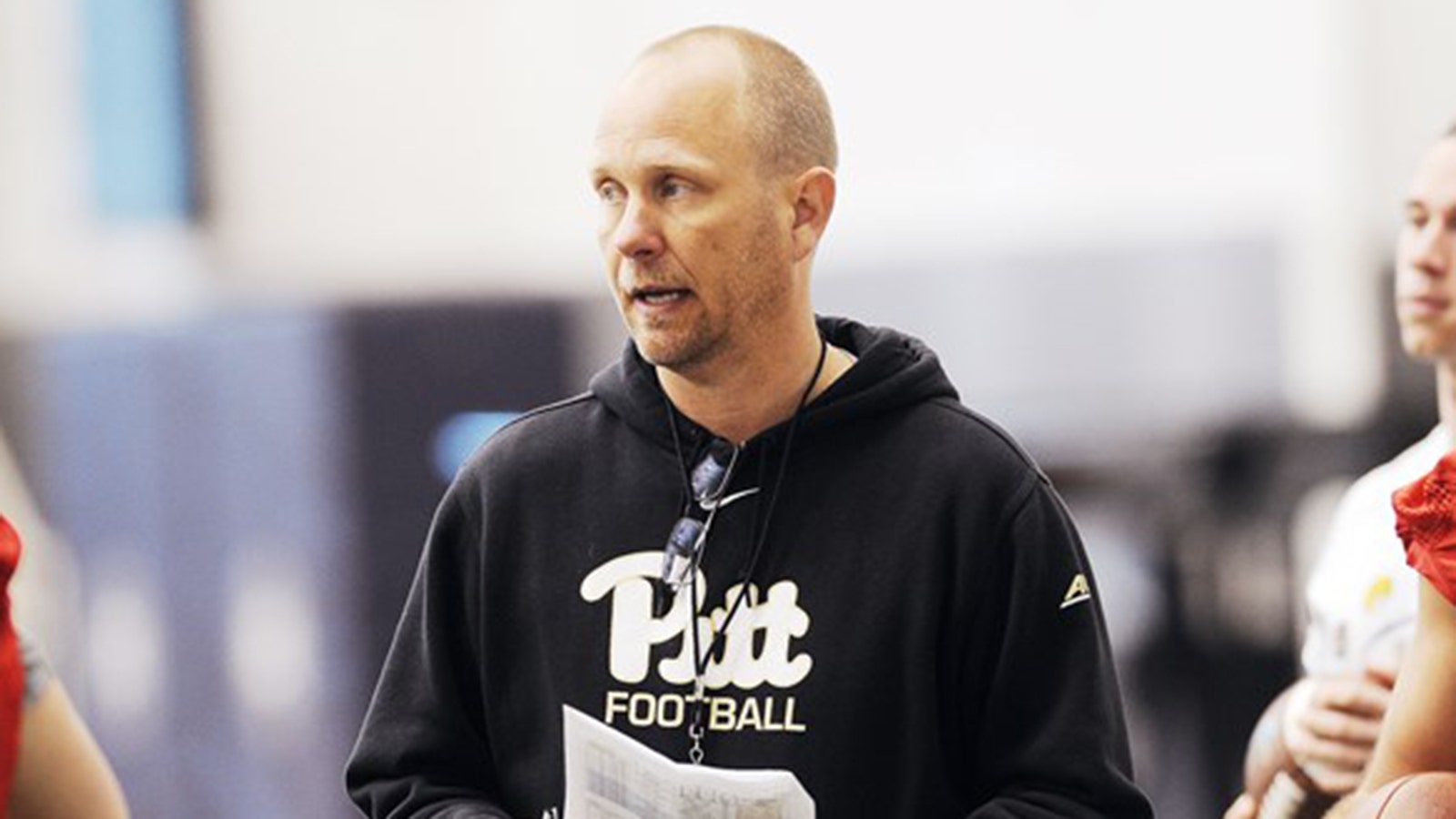 Dear Stewart: Is offensive coordinator Matt Canada actually bringing something new to LSU? Or are Bayou Bengals fans in for more of the same old stuff? Don't get me wrong, Dave Aranda's defense is delicious but, as Les Miles had trouble learning, it takes more than that to win championships. Is the Canada hire a sign that Coach O learned what Miles could not?
— Will West, Louisiana
In the months since Miles' ouster I've talked to several people inside the business about LSU. It turns out, as bad as stubborn and behind-the-times as Tigers fans thought he and then-OC Cam Cameron had become, people well-versed in offensive schemes had an even worse opinion. The fact that LSU was able to put up 54 points against Texas A&M on Thanksgiving night with the same exact personnel pretty much confirms that.
So no, I don't believe Canada is bringing more of the same. For one thing, he's done a nice job of melding his system to different personnel at all of his various stops the past several years. It's not like Pittsburgh's offense last year was exactly the same as NIU's in 2011.
But here's what I'd be most encouraged about if I were an LSU fan. We all know that program's Achilles heel for many, many years now has been the quarterback position. Canada is a long-time QB coach whose recent protégés include former MAC player of the year Chandler Harnish at NIU, current New England Patriot Jacoby Brissett at NC State and most recently, Pitt's unheralded Nathan Peterman, who shined at the Senior Bowl and will get drafted.
I'm curious to see what impact Canada might have on returning starter Danny Etling, who had his moments last year even while playing for a lame-duck staff.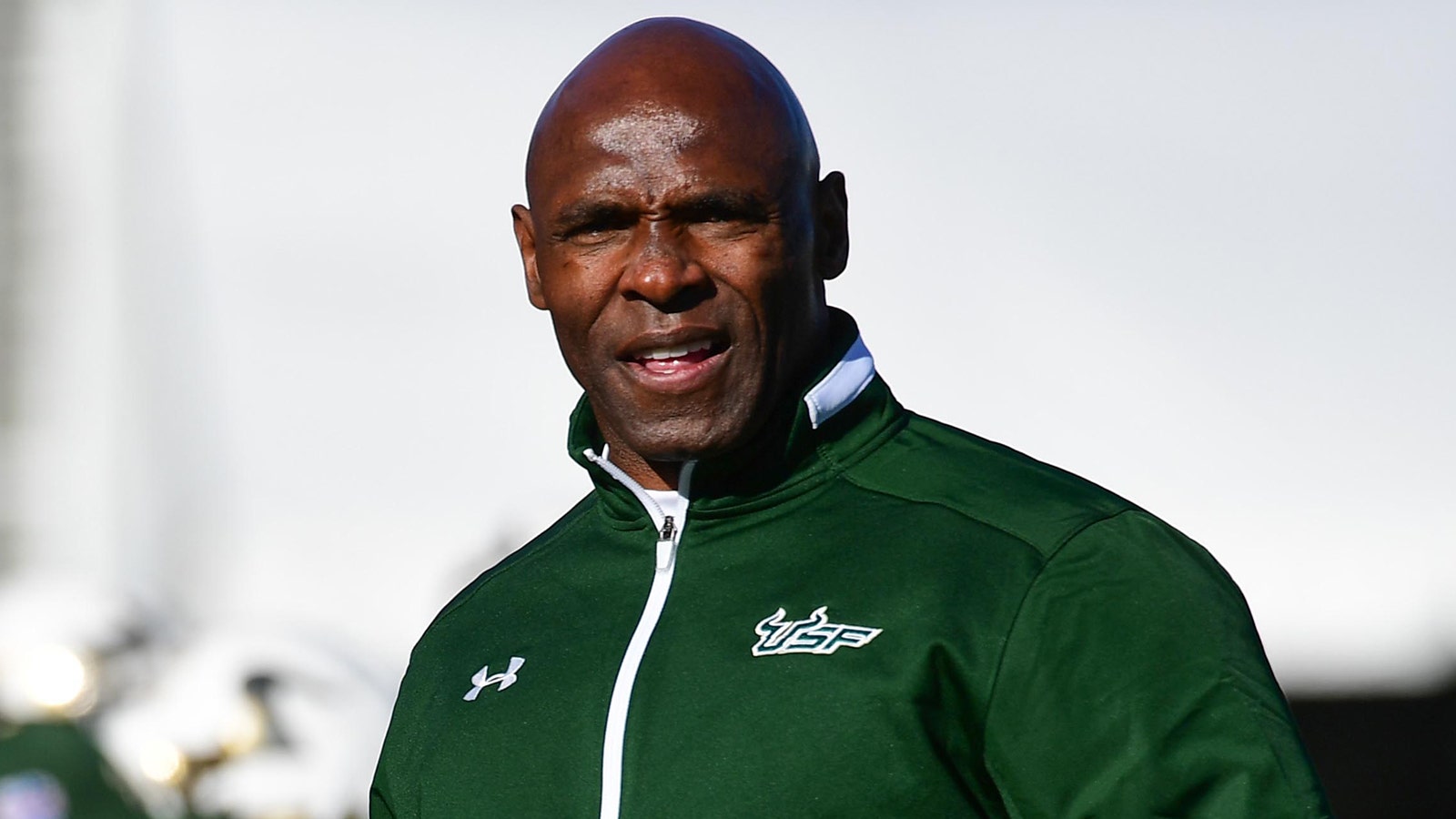 Hi Stewart: Who are the leading contenders for the New Year's Six bowl bids in 2017? Also, it felt like Western Michigan was a slight surprise to grab the bid last season. Along with those expected contenders, which G5 teams might become a surprise contender?
— Jeremy, Vancouver, WA
This question prompted me to go back and check something. In the first three seasons of the College Football Playoff structure, the highest-ranked Group of 5 team in the preseason never wound up landing that bowl berth. In 2014, Marshall was the preseason pick, but Boise State made the Fiesta Bowl. In 2015, Boise began as the highest, but Houston got the Peach Bowl nod. In 2016, Houston was favored to do it again but Western Michigan stole its thunder.
At least part of that pattern won't likely repeat itself in 2017, as the departures of P.J. Fleck and stars Zach Terrell and Corey Davis make it unlikely the Broncos will begin the year in the Top 25. That honor will almost surely go to USF, which finished last season 11-2 and No. 19 in the AP Poll, returns fantastic dual-threat QB Quinton Flowers and is now under the direction of Charlie Strong. I won't make any definitive predictions in February, but I assume the Bulls will be my pick come August.
Which likely dooms them.
As for who might get there instead, I certainly would not overlook two-time Mountain West champ San Diego State, even without all-time rushing leader Donnel Pumphrey. His sidekick last year, Rashaad Penny, ran for 1,018 yards and averaged 7.5 yards per carry. Navy had a rough finish last season, losing its last three games, but did still beat Notre Dame and go 7-1 in the American.
And a really interesting dark horse will be Western Kentucky. The Hilltoppers went 23-5 over the past two seasons. New coach Mike Sanford inherits 4,300-yard passer Mike White. And the most important element for impressing the committee is to knock off one or more Power 5 teams. WKU plays winnable games at Illinois and Vanderbilt.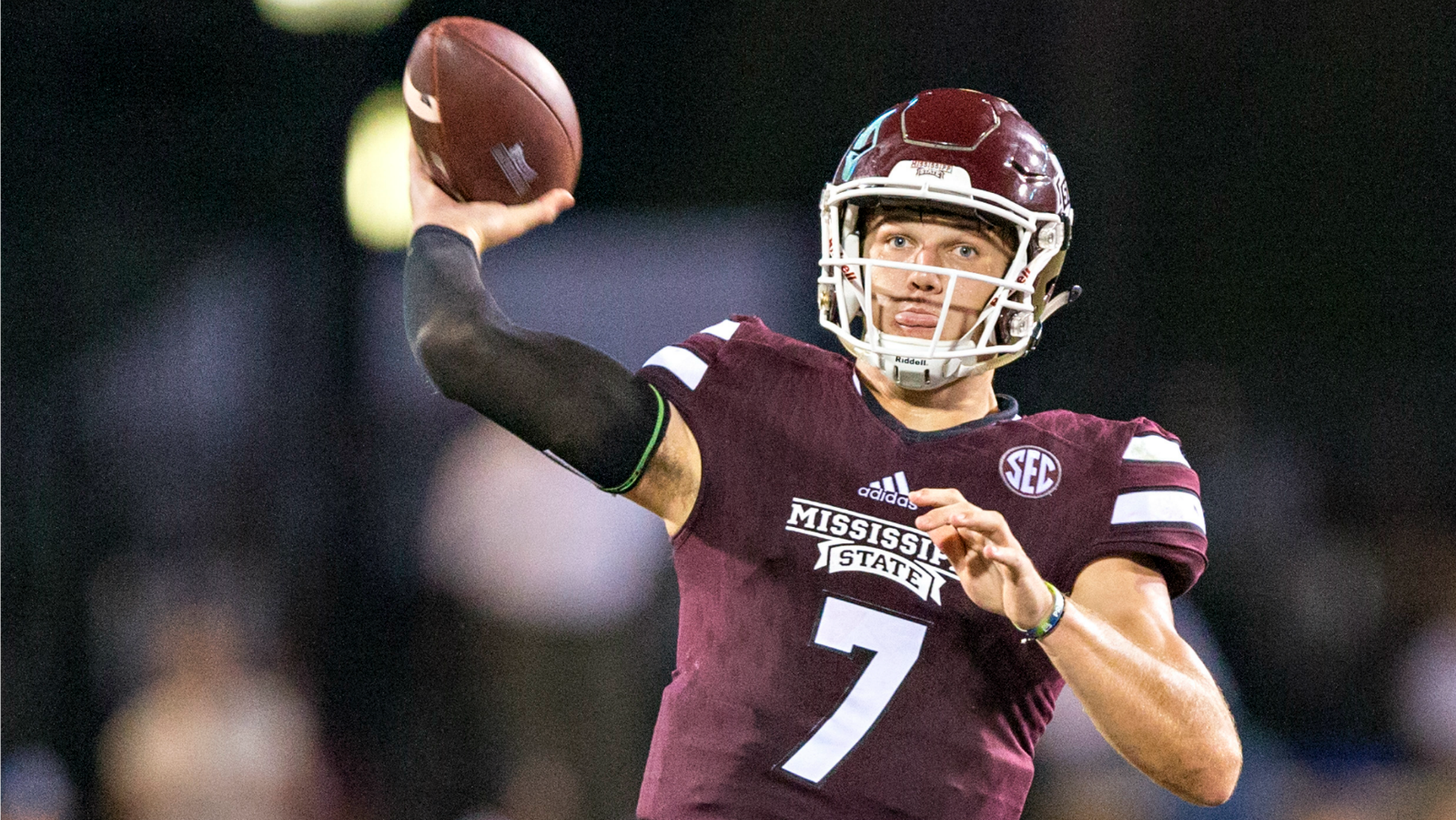 Just how good do you think Nick Fitzgerald can be over his career at Mississippi State? Will he break most of Dak's records?
— Brian Johnson
I'm not sure anyone outside the SEC realizes just how dominant a rusher Fitzgerald became in his first season as starter. The only quarterbacks in conference history to run for more yards than his 1,375 are Cam Newton and Johnny Manziel. Even if he never played another game he'd go down in Bulldogs lore for shredding Ole Miss in the Egg Bowl for 258 rushing yards and five total touchdowns.
Obviously, the junior-to-be could be very special over the rest of his career. But I don't know why you'd want to saddle him with Dak expectations yet. That's quite the bar for a guy whose sole experience so far was leading a 6-7 St. Petersburg Bowl participant. Not to mention Fitzgerald is far from a finished product. As a passer he finished as the nation's 74th-rated passer (124.3), completing 54.3 percent of his throws for 2,423 yards, 21 touchdowns and 10 interceptions.
Now for the eerie parallels: Dak as a sophomore in 2013 ranked 77th, with a very similar 126.6 passer rating. The next year he jumped all the way to 14th while leading Mississippi State to a No. 1 ranking, 10 wins and the Orange Bowl. I have no doubt Dan Mullen will help develop Fitzgerald in similar fashion; I just hope people aren't disappointed if he's not nearly as transcendent as Dak.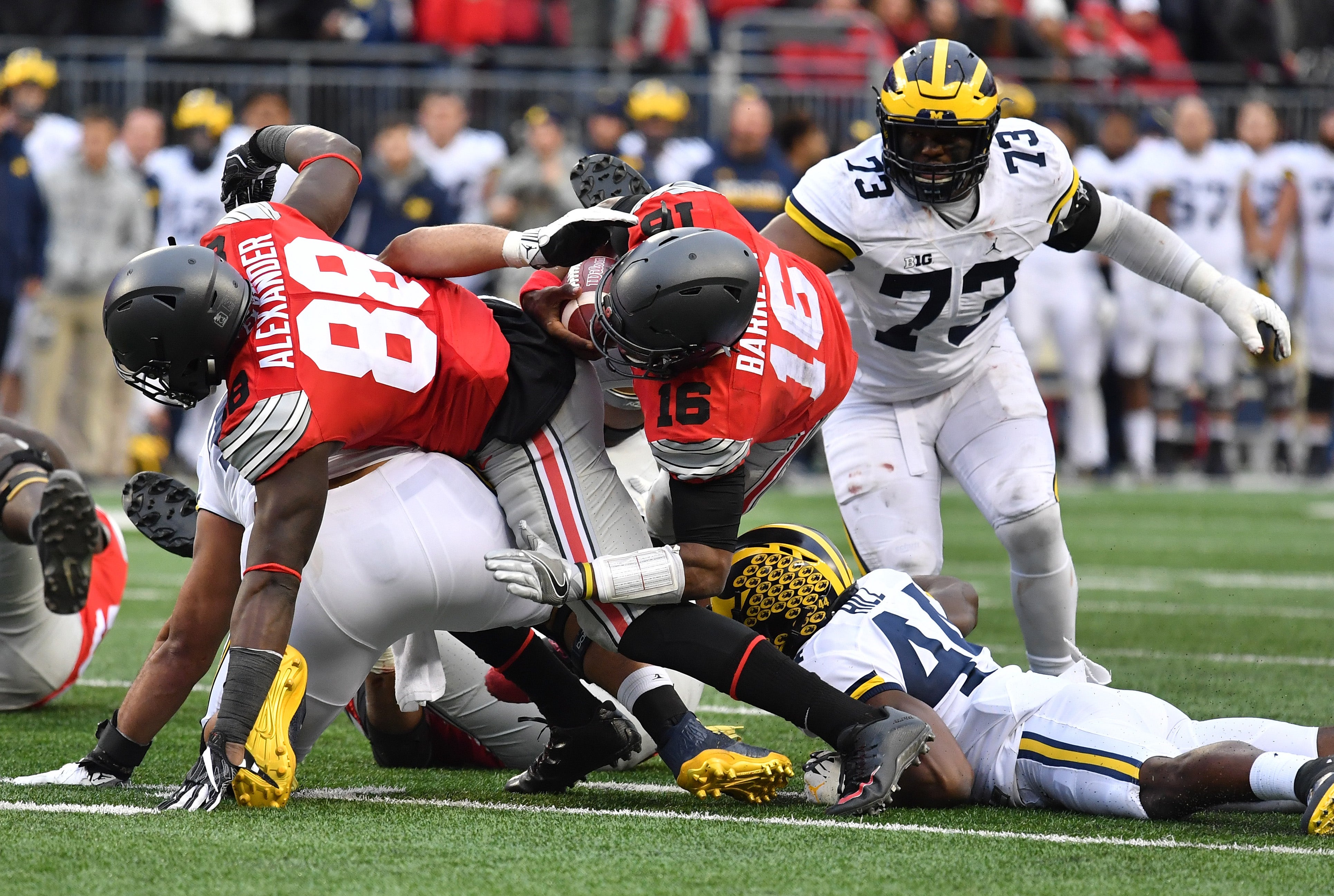 What individual play during the 2016 regular season had the biggest impact on the season as a whole?
— James Doker, Brooklyn
Without question, it was Ohio State QB J.T. Barrett's 4th-and-1 conversion (by a matter of inches) in double overtime against Michigan.
If Barrett doesn't get it, at least three different teams' fortunes would have changed dramatically. Ohio State's playoff hopes end. Michigan's stay alive. And most notably, the Wolverines go to the Big Ten championship game instead of Penn State. The Nittany Lions then don't get the benefit of their dramatic title game win over Wisconsin and thrilling Rose Bowl against USC, both of which have catapulted James Franklin's program.
I realize that Penn State may have gone to the Rose Bowl either way, in this scenario as a replacement for playoff-bound Michigan, but I'm a big cause-and-effect guy. Who knows if the Nittany Lions would have played as well against USC without the Wisconsin game before it? In another scenario, Wisconsin may have beaten Michigan in Indianapolis to go from Cotton Bowl against a MAC team to playoff semifinal against Alabama or Clemson.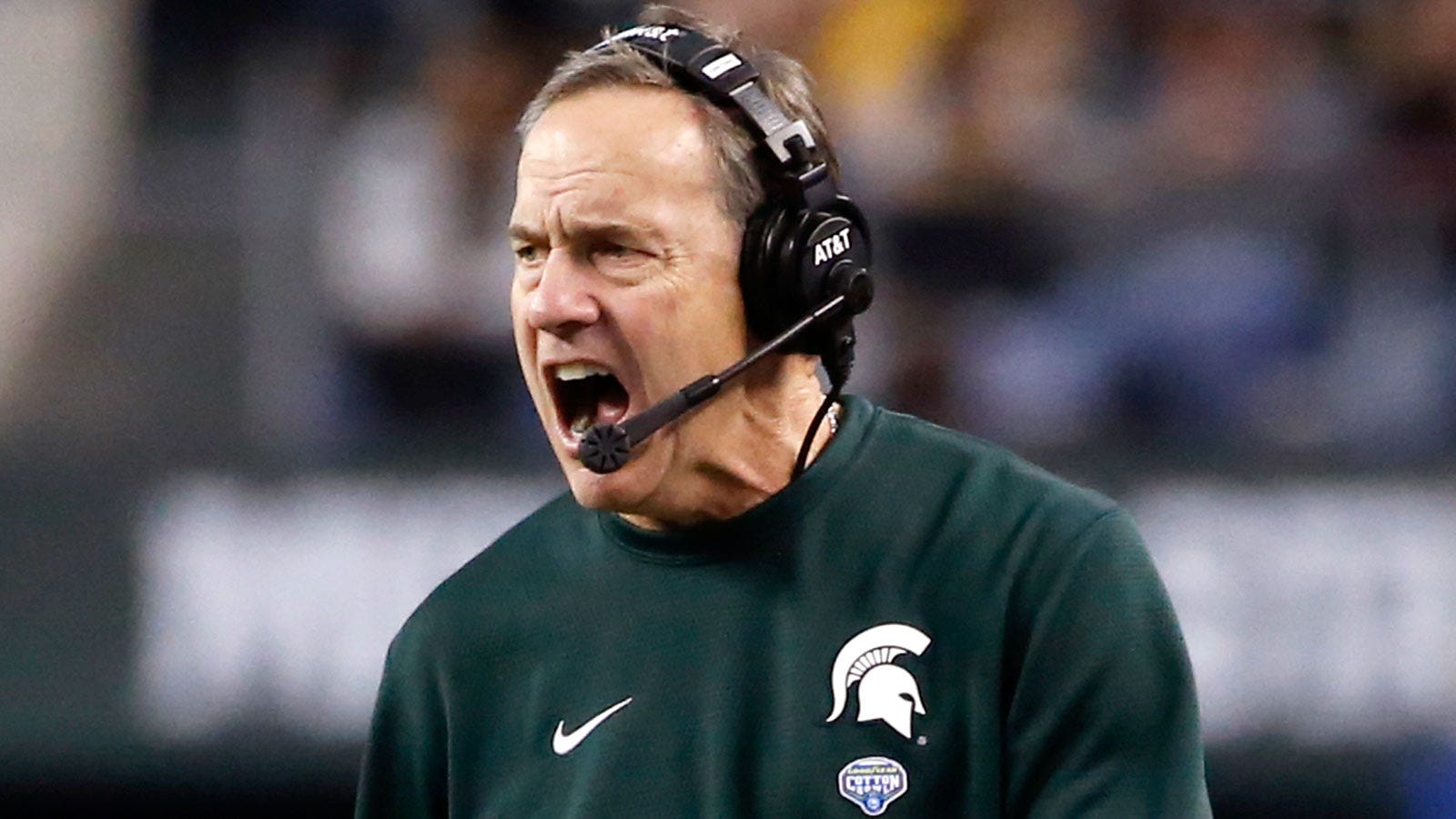 What the hell is going on in East Lansing? We thought as long as Mark Dantonio was at the helm, the Spartans would be competitive and the model of stability. In its Preseason FPI 1.0 rankings, ESPN has the Spartans ranked 58th (behind Wake Forest, Vanderbilt and Syracuse), and there could be a Baylor-esqe scandal looming. As a Pitt grad and fan, I'm worried if Dantonio goes down, they are coming for my savior Pat Narduzzi.
— Matthew Bashioum, Pittsburgh
I know ESPN is my employer's competitor, but I've got to salute them here — they've managed to turn FPI into a widely accepted metric despite the fact no one (myself included) has any earthly idea how it's computed.
After reading the introduction to that article, though, I have a pretty good sense why Sparty would check in so low. The most recent season counts most; Michigan State was 3-9 and looked the part. Even the year before when it reached the playoff it wasn't particularly outstanding on either offense (81st in yards per play) or defense (53rd). The program's four-year recruiting average on 247Sports is a decent but still modest 25th. And the Spartans return just four starters on offense.
Despite all of that, I'm willing to state with confidence that Dantonio's team will finish next season higher than 58th. And I don't think you have to worry about Narduzzi replacing him anytime soon. It can't be emphasized enough just how much goodwill Dantonio accumulated in producing five 11-win seasons in six years. One or even two bad seasons is not going to erase the magnitude of that success, especially in the eyes of highly respected AD Mark Hollis.
The one thing I can't predict is potential damage of the sexual assault investigation involving the football team. Three players and staff member Curtis Blackwell are currently suspended pending the outcome. Given this comes amidst the backdrop of a horrific scandal involving a former sports medicine doctor for the gymnastics team, the football case could certainly become something much bigger, but I'm not going to call it Baylor-esque yet, especially given the school seems to be proactive in addressing it.
All in all, it's been a rough year for Michigan State athletics. Tom Izzo's basketball team is in danger of missing the NCAA tournament for the first time in 20 years. All the while, Hollis is knee-deep in his responsibilities as chairman of the basketball selection committee.
Which brings us to our next question.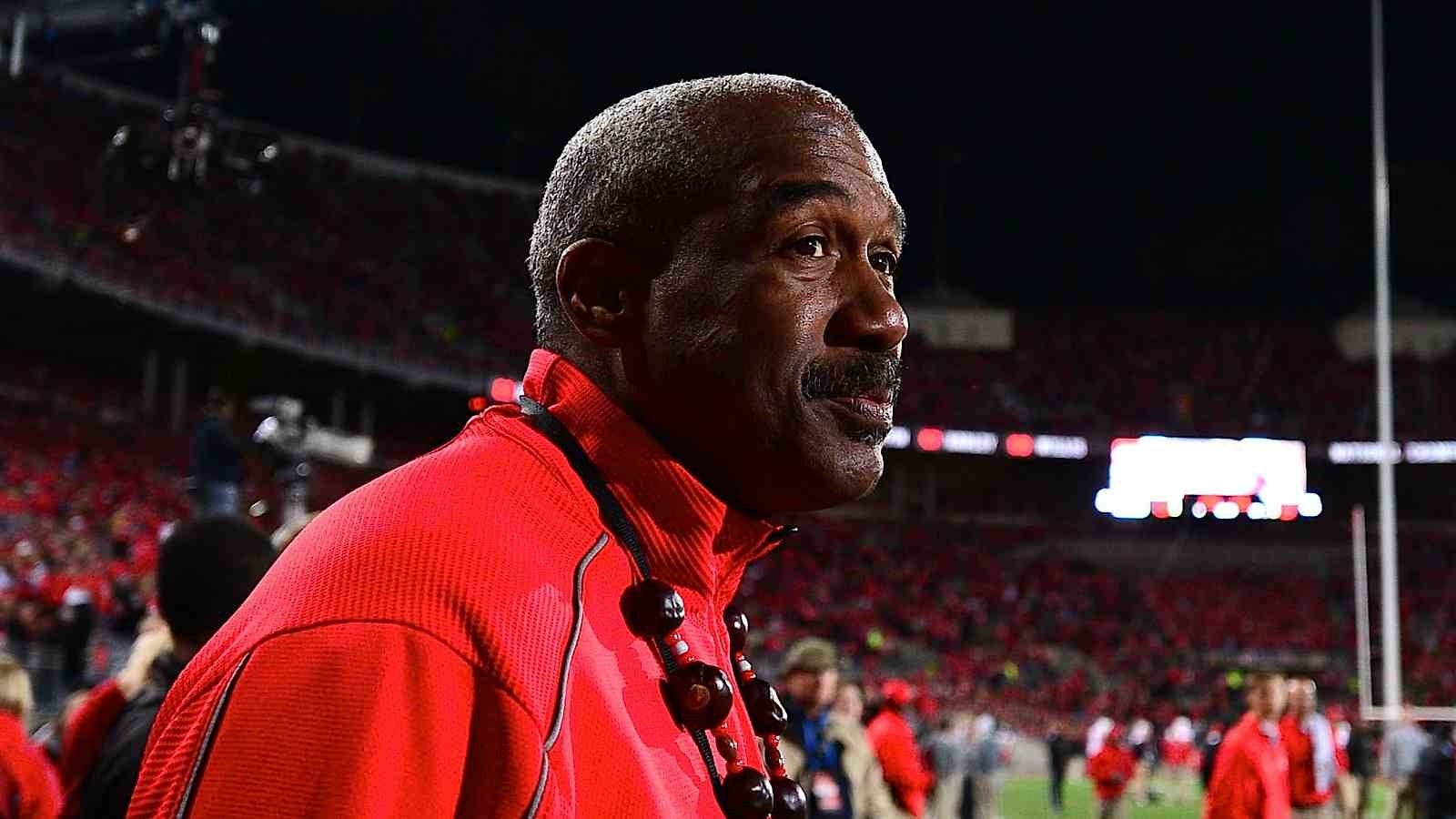 Hey Stewart. How do you feel about current college ADs being selected for the Playoff Committee? I don't know how much time each of them spend on it each week but I figure they'd be better off selecting members who don't have a full-time job as well.
— Jared Stechschulte, Columbus, OH
I don't have a problem with it, but keep in mind, I'm pretty accepting of the selection committee concept in general. And that's due in great deal to my familiarity with the basketball committee, which the football panel is modeled after.
Basketball has been doing this for decades, and while people have gripes every year with particular selections, I don't think that most fans even know who's on it outside of the chairman who goes on TV. It is actually comprised entirely of sitting ADs (including both Kentucky's Mitch Barnhart and Duke's Kevin White). There are no retired coaches or sportswriters like in football.
It's a good idea in theory to have people who aren't bogged down by their full-time jobs, but who would that leave? It'd pretty much be just retired coaches who'd otherwise be golfing. No question theirs is an important voice to incorporate, but I don't think it can be the only voice. It's important to balance it with some people who are still active in the business.
To me, the biggest issue with sitting ADs isn't with the selection process but for the ADs themselves. How on earth do they have time to fly to Dallas every week and sit in that committee room for two days? Realistically, they don't.
Last year saw Oregon AD Rob Mullens leave hot-seat coach Mark Helfrich twisting in the wind for several days after the Ducks' season ended while he was tied up in Dallas. He then reportedly interviewed candidates there (including eventual hire Willie Taggart) during the final selection weekend. That seems less than ideal.
But for those already preemptively fretting about possible conflicts of interest for newly appointed member Ohio State AD Gene Smith or whether fellow new appointee Chris Howard, president of Robert Morris, might just be a little busy running a university, I would ask you this: Have you seen anything in the first three seasons to indicate there's been any such issues to date?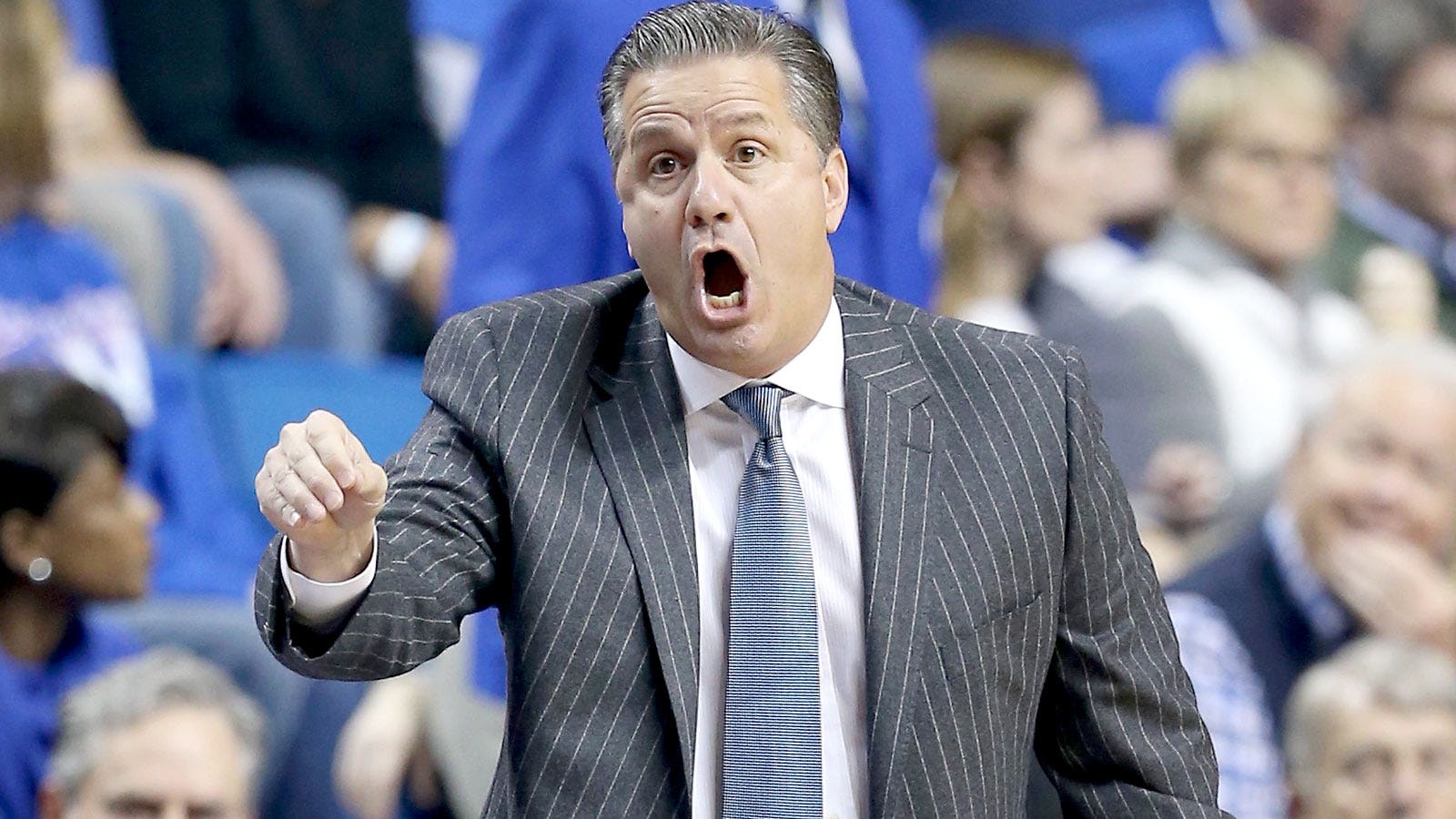 Does John Calipari's rant on coaches being fired midseason apply to football as well as basketball? Do you agree or disagree with Coach's thoughts?
— John Benal, Rigeland, Miss.
Well first of all, have you ever heard a coach in any sport who wasn't upset about another school firing its coach? They are not exactly objective when it comes to the topic.
That being said, it hadn't really occurred to me until this email how much rarer in-season firings are in basketball than in football (and how numb I've become to them in football in the span of only a couple years.) There's more urgency in football because of the recruiting calendar. Schools feel they have to get their new coach in place ASAP to build a class by Signing Day. Conversely, in basketball, most guys sign in November, and even if you lose a few you can patch holes with spring transfers.
I don't love the trend toward earlier firings in football, though it's hard to deny LSU turned its season around last year in large part by doing so. I don't have as much of a problem with NC State firing its basketball coach with four games left given everyone knew it was coming, and given Mark Gottfried is OK with finishing out the season.
Where I disagree with Calipari, though I understand why he'd say it, is his notion that what if Gottfried's 14-14 team "goes on a run and gets in the NCAA tournament?" That'd be like holding off firing a 4-6 football coach to see if he gets to 6-6. You make a coaching change based on a program's broader trajectory, not based on whether it gets hot over the last 15 percent of one season.
What's your favorite part of having moved from New York to the Bay Area? Is your baby a huge Northwestern fan yet?
— KC Masterman, Phoenix
Where would I even begin? It's been almost five-and-a-half years now. How about the fact I don't have to carry a stroller up and down subway stairs?
And my daughter, who turned 1 last week, is definitely watching a lot more Northwestern basketball games than her father has in many years. She only knows a world where the Cubs win the World Series and Northwestern's basketball team … nope, not going there yet.